This 1980 Volkswagen Rabbit for Sale has no Wrinkles and a Great Price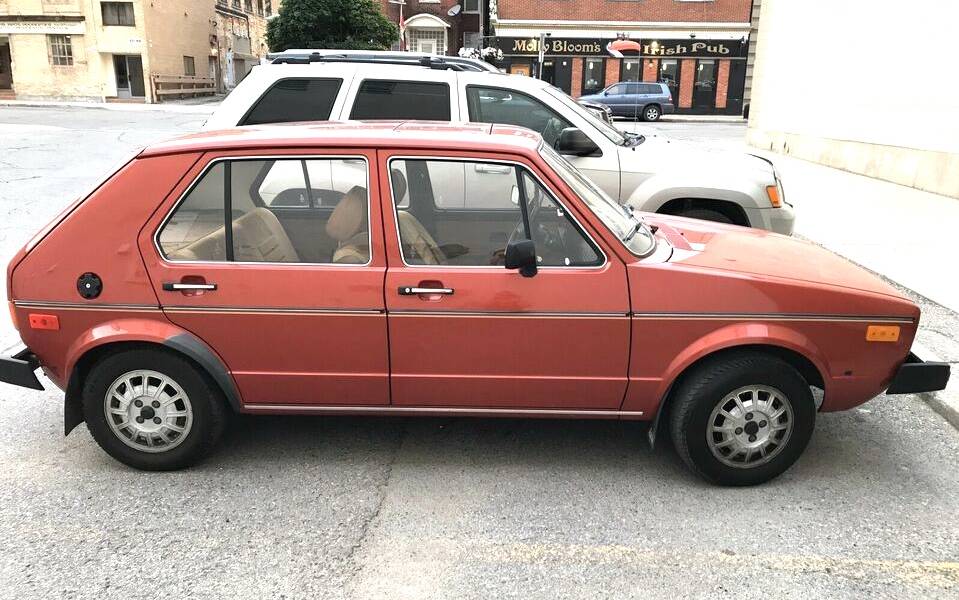 Volkswagen Rabbits from the 1980s are becoming extremely rare on the road, especially in Canada. If you're fond of these lovable German hatchbacks and would like to buy one, we've just spotted an incredible ad on Kijiji.
Just because this particular model is not a GTI doesn't mean you should pass up on it.
Why? For starters, the car appears to be in mint condition despite turning 40. Most collectors will tell you this is main draw.
Moreover, the copper-coloured 1980 Rabbit L you see here has logged just 60,000 kilometres—an average of 1,500 kilometres a year. The seller claims it has never been driven during winter and a tune-up was performed recently.
Under the hood is a diesel engine (yeah, remember when VW used to make diesels?) mated to a manual transmission. As for the caramel interior, no pictures are available, unfortunately.
The price is pretty attractive, as well: $9,500. If you're interested, the car is located in Stratford, Ontario (it was originally sold by a Volkswagen dealer in Woodstock).
Share on Facebook