2022 Volkswagen Golf: Our Exclusive First-Drive Review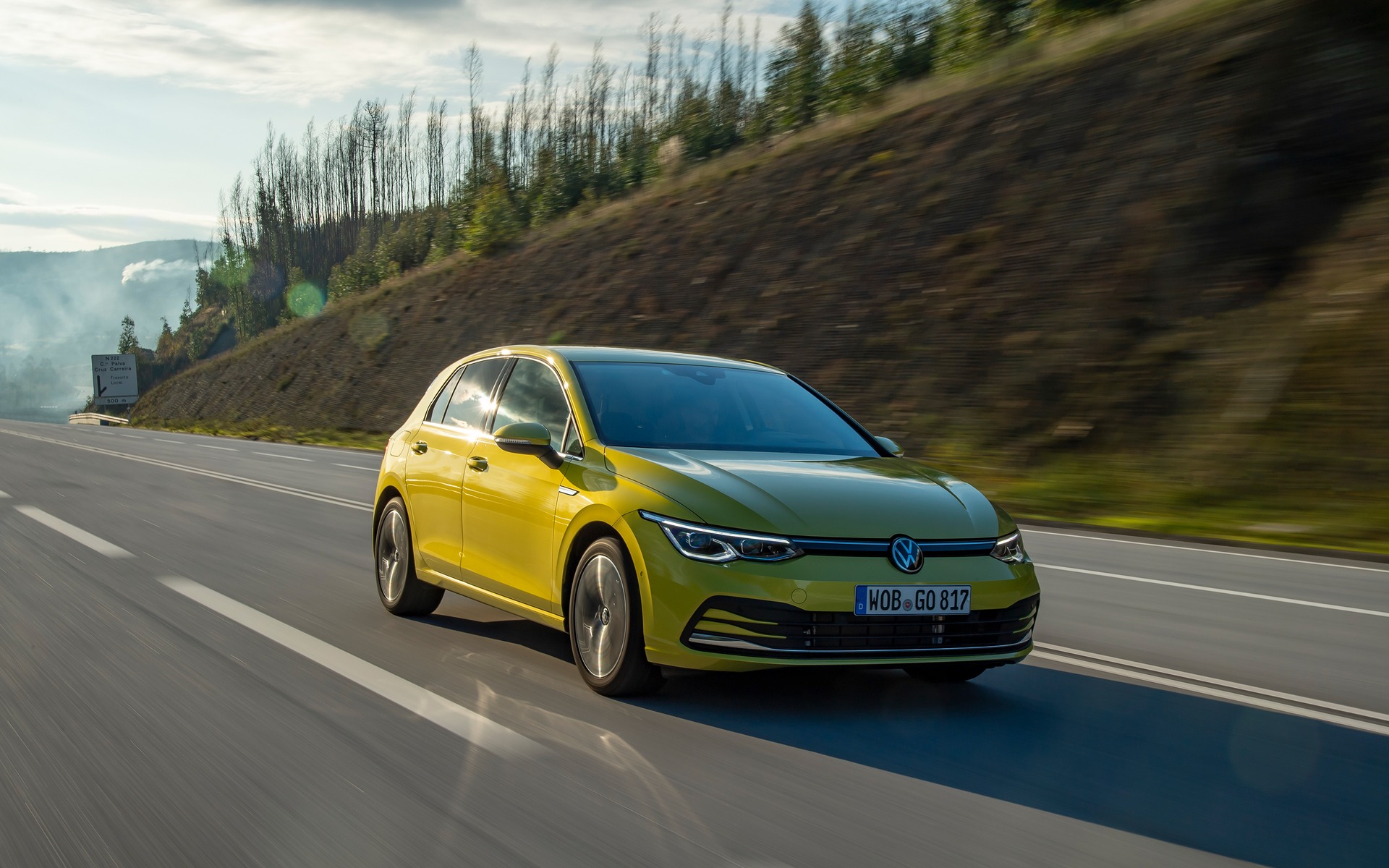 Strong points

Improved dynamics
Digital cockpit
Versatile interior
Aerodynamic design

Weak points

Only one engine in Canada
Manual transmission still not confirmed
Conservative styling
Digital interface not the easiest to use while driving
Full report
Porto, Portugal—The eighth-generation (Mk8) Volkswagen Golf is currently hitting the European market. Alas, Canadian customers will have to wait until 2021 to buy one.
The Car Guide recently flew to Portugal for an exclusive, way-early first look at this brand new Golf.
Previous generations took a sweet time to reach our shores following their debut in Europe, so this is not unprecedented. We should just be grateful that the Mk8 will even be available here. In the U.S., where SUVs rule the road, Volkswagen will no longer sell the base Golf; only the GTI and R variants will eventually return.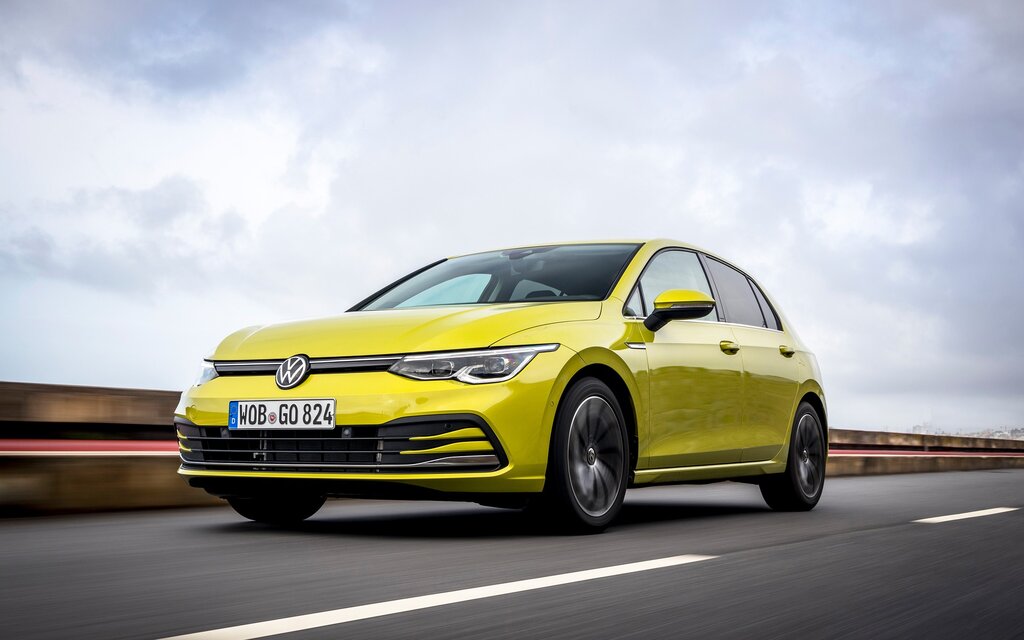 Three Golfs for Canada
As mentioned above, the new 2022 Volkswagen Golf will arrive in Canada sometime in 2021. It will be quickly followed by the GTI and R, both of which are expected to offer manual and dual-clutch transmissions. Once again, 4Motion all-wheel drive will be standard on the Golf R.
These sporty twins will feature a turbocharged 2.0-litre four-cylinder engine delivering more power and torque than the current units. The engineers we talked to stayed mum on the topic, but we expect the Golf GTI to produce nearly 250 horsepower and the Golf R to top 300 horsepower.
Single Base Combo
As for the regular Golf, it will come to Canada with front-wheel drive only and the availability of a manual gearbox remains uncertain. While three gasoline engines (one with mild hybrid technology), a pair of diesels, a natural gas engine and a couple of plug-in hybrid variants will be part of the lineup in Europe, we will have to make do with a turbocharged 1.5-litre mill blessed with direct injection.
This one generates 147 horsepower from 5,000-6,000 rpm and 184 pound-feet of torque from 1,500-3,500 rpm. It sends the 1,340-kilogram Golf to a speed of 100 km/h in 8.5 seconds. Volkswagen has not announced the official fuel consumption ratings yet, but claimed during the car's world premiere that efficiency is improved by as much as 17 percent in some cases.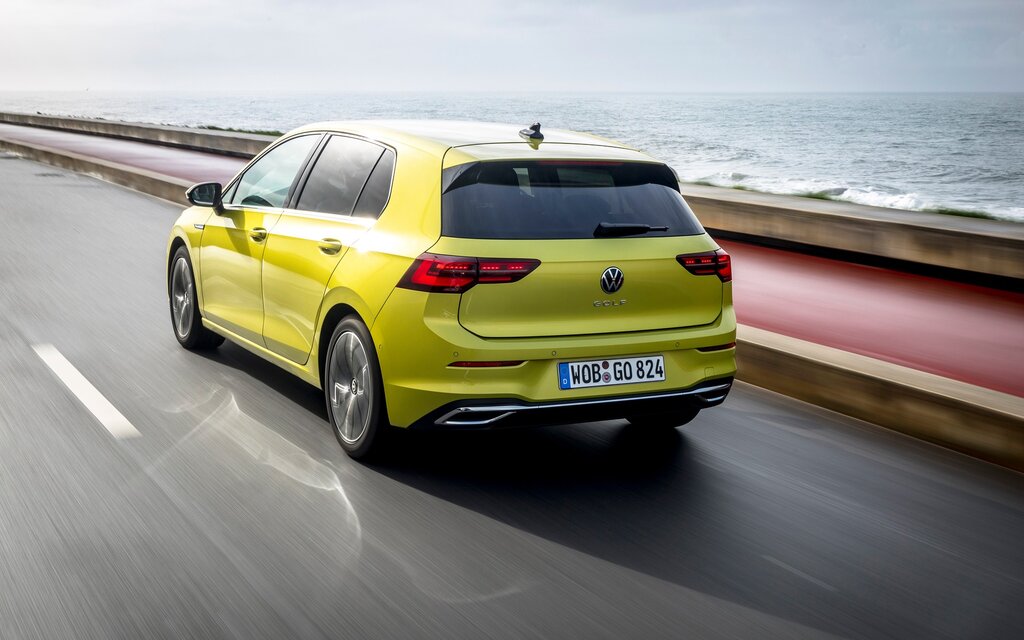 While driving a manual Golf 1.5 TSI on a mix of highways and byroads crisscrossing the Douro Valley, we recorded an average of 8.2 L/100 km despite making no effort whatsoever to preserve gasoline. Later that day, another Golf equipped with the seven-speed DSG posted a similar figure.
Improved Dynamics
On the smaller roads full of twists and turns and elevation changes, the new Volkswagen Golf felt livelier and more dynamic than its predecessor thanks in part to a sharp, variable-ratio steering system and a fully independent suspension featuring McPherson struts up front and a multi-link setup in the rear.
The Golf's optional Dynamic Chassis Control system makes it possible to choose between Comfort, Eco and Sport modes. Another mode called Individual allows drivers to fine-tune damping characteristics with no fewer than 16 different settings.
No, it's not a typo. You can actually set the suspension to a firmer level than the one programmed into Sport mode, further minimizing body movements and maximizing agility. If you prefer a smoother ride, just dial it down as you wish. It's amazing what advancements in electronics can do to a car like the Golf.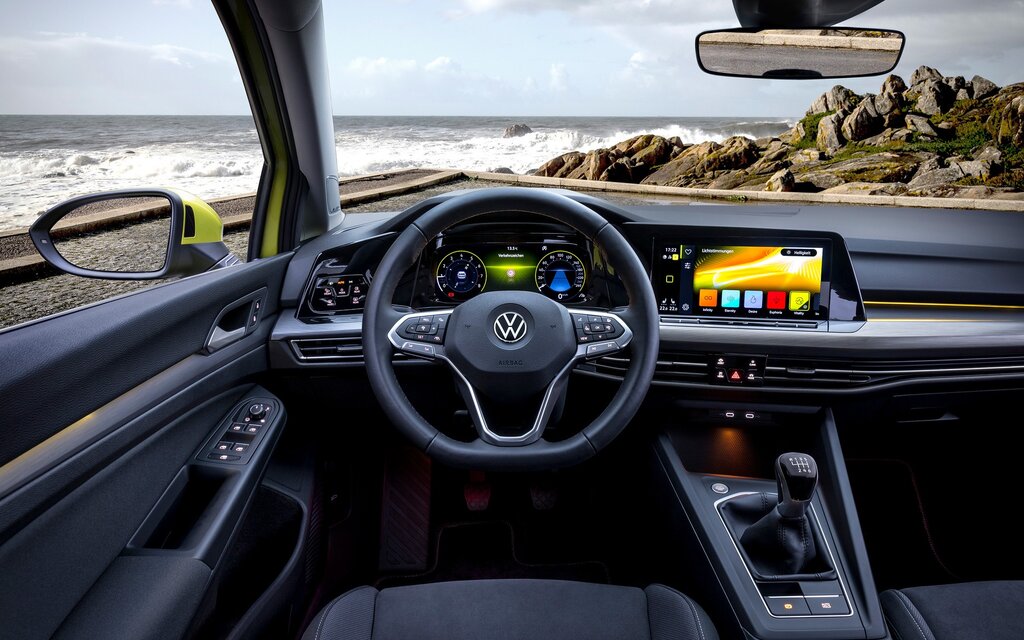 Digital Cockpit
Every system and function is controlled via a new 10-inch touchscreen with menus and sub-menus represented by tiles. There are just four physical buttons on the dashboard, all surrounding the hazard light switch and serving as shortcuts to the main vehicle functions on the screen.
In a strange move, designers put the defrost buttons on the other side of the steering wheel, right near the ones that control the exterior lights. You won't find a volume knob for the stereo; it's replaced by sliders just like cabin temperature control—not the easiest to adjust while driving. Fortunately, the multi-function steering wheel does have audio controls.
With regard to connectivity, the new Volkswagen Golf offers wireless Apple CarPlay compatibility. Those who wish to use Android Auto are not so lucky since they must plug a supported cable into one of the USB-C ports.
A slightly larger 10.25-inch display replaces the traditional instruments in front of the driver. It can be configured in many different ways. For example, you can have the navigation maps in the middle just like with Audi's Virtual Cockpit. That's awesome.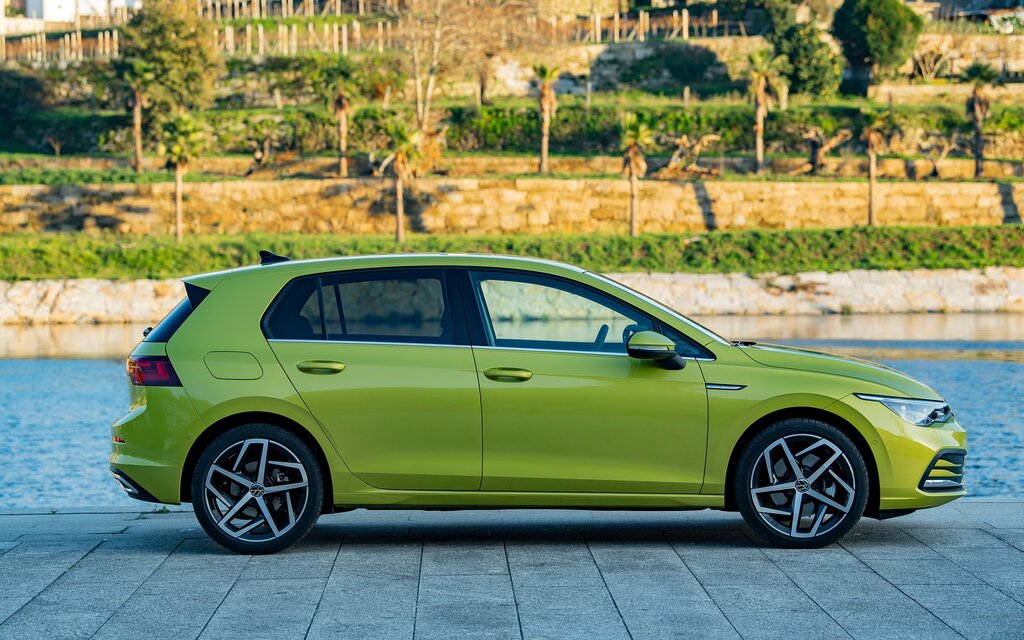 Styling Evolution
Built on the same MQB platform as the outgoing model, the Mk8 Golf evolves ever so subtly. While all the body panels are new, designers once again took a conservative approach with this bread-and-butter product.
We sincerely hope the executives at Volkswagen Canada will have the guts to include Lime Yellow (pictured here) in the colour selection of the 2022 Golf. That would be a refreshing change in a dark sea of SUVs and crossovers.
Share on Facebook