2019 Mercedes-Benz G-Class: Metamorphosis of a Rugged Icon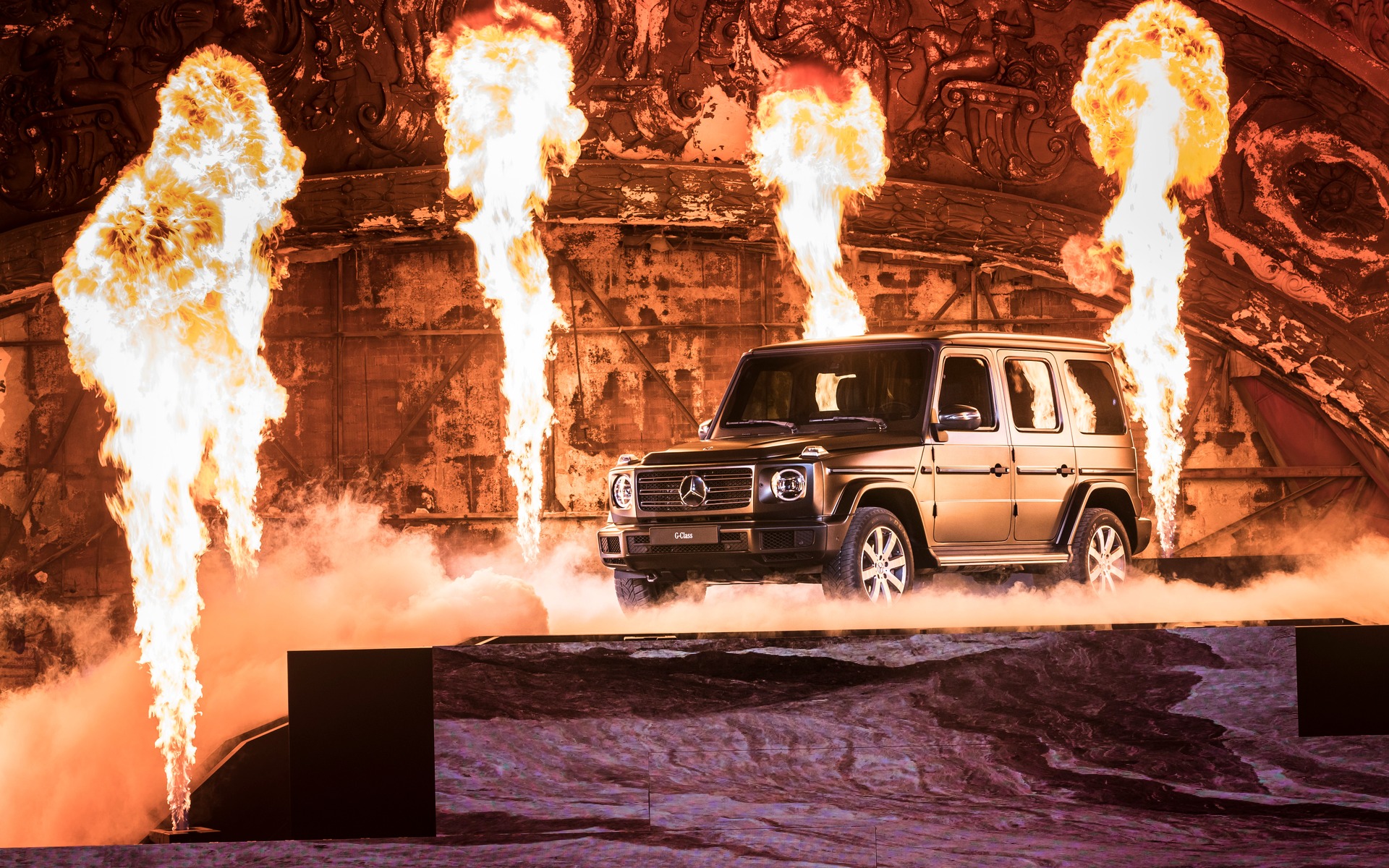 DETROIT, Michigan – The granddaddy of automakers chose the massive Michigan Theater with its ancient, spectacular and somewhat crumbling arches to finally unveil the updated version of the G-Class, its classic luxury all-terrain vehicle.A few weeks earlier, we were given a glimpse of its entirely redesigned cabin—now much more modern and spacious—firsthand during a trip to the Mercedes-Benz's home town of Stuttgart, Germany.
Perhaps Mercedes-Benz was simply being ironic in protecting the silhouette of the new "G" (it stands for Gelandewagen in German, which translates to "all-terrain" in English). After all, at first glance, it bears an uncanny resemblance to the old one. In fact, it features such perfectly angular lines that it looks like a refrigerator on wheels. However, the first G-Wagen has been redesigned six times, but always very slightly and subtly, since production began in 1979 at the Steyr Puch plant in Graz, Austria.
Bigger, Stronger and Lighter
Just the same, the new G-Class is 53 mm longer and 121 mm wider, which helps balance the silhouette and makes it roomier. Its lines are just as boxy as before, the door hinges are still visible and the turn signal casings are as massive. Safety is always near the top of the Mercedes-Benz checklist, however, so the turn signals retract instantly upon impact to avoid injuring a pedestrian or a really unlucky deer.
The body assembly has been refined with narrower gaps between the panels. The use of high-resistance steel and aluminum for the body and separate chassis have improved structural rigidity by 55%, according to the manufacturer. And that's saying a lot since the old model was already rock solid. A military version of the Gelandewagen has been produced for 15 different countries including Canada over the last three decades.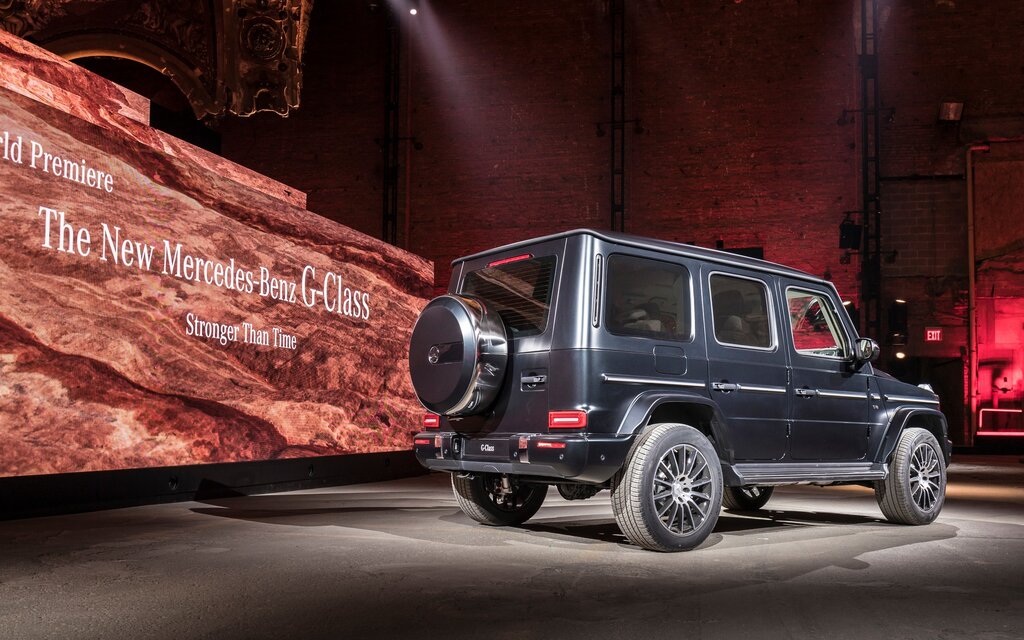 This G is 170 kilograms lighter despite its slightly larger size. Aluminum fenders, hood and doors are to thank for this. It's probably a bit more aerodynamic too, but the improvement may have been too minimal to warrant mentioning at the launch.
What is worthy of mention, however, is that the 2019 G-Class offers 241 mm of ground clearance and a new suspension designed and developed in tandem with the AMG performance division. It clearly stands out with independent front wheels guided by double wishbones that replace the previous version's rigid front axle.
Mercedes claims that this configuration improves both all-terrain capabilities and road handling. We'll have to drive it to confirm whether that's true. At the same time, we'll be able to evaluate the efficiency of the new control interfaces, in particular the two huge 12.3-inch screens that are totally configurable in three different modes.
Climbing Fanatic
One thing is certain: the three trucks unveiled had no obvious difficulty climbing the immense ramps that seemed to be inclined at least 45 degrees. This vehicle still has three locking differentials to achieve this off-road prowess, as well as a new G-Mode that optimizes all the driving systems as soon as one of these differentials is locked.
The only version unveiled at the launch was the G 500 powered by a twin-turbo, 4.0-litre V8 that produces 416 horsepower and 450 lb.-ft. of torque from 2000 to 4750 rpm. This muscular drivetrain is paired with a nine-speed automatic gearbox whose torque convertor was optimized specifically for the beast's needs, especially in all-terrain conditions.
We bet that Mercedes-Benz and AMG will soon unveil more dynamic and even more luxurious variants of this reinvented classic. The first version will be available in Canada for more than $100,000.
Share on Facebook