The 2019 Mercedes-Benz G-Class Ditches its Front Solid Axle for an Independent Suspension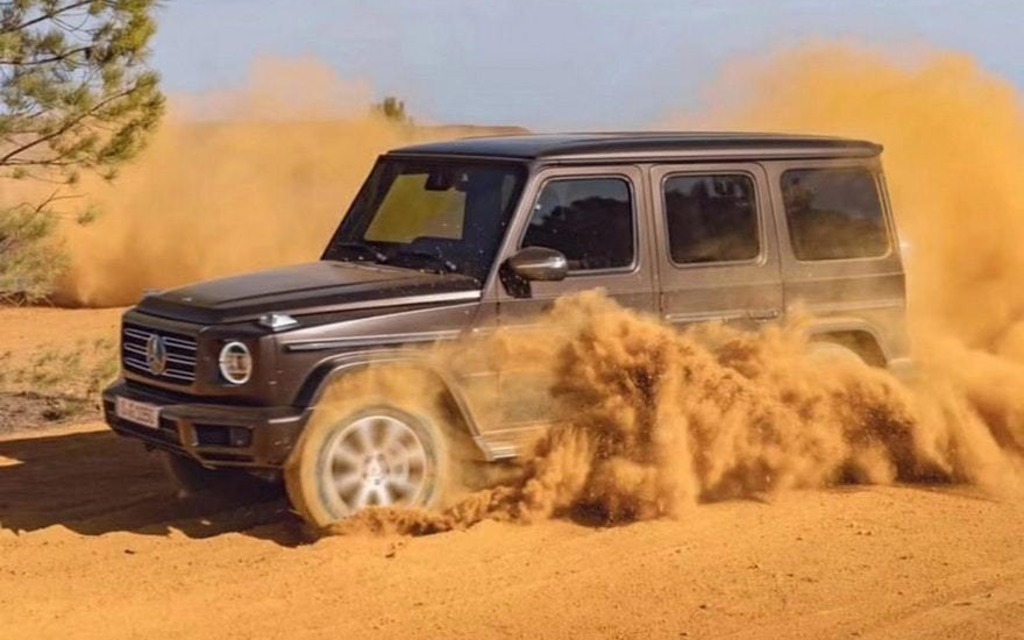 Mercedes-Benz doesn't seem to want to wait for the Detroit Auto Show to talk about its all-new 2019 G-Class which, let's be honest with ourselves here, looks like every other version of the G-Class that has ever existed since the 1970s. Yet Mercedes-Benz promises an all-new product from the ground up.
What you need to know is that the new G-Class is new where it counts, and Mercedes-Benz wants to reassure everyone that it will meet expectations in terms of its off-road capabilities and ruggedness. Personally, I am somewhat worried about the fact that the 2019 G-Class will lose its front solid axle in favour of an independent suspension setup. Why did they do that?
Comfort and Fuel Economy First
At first glance, it's easy to understand why the German carmaker went ahead with an independent suspension setup, because it has several benefits: improved handling, more reactive and precise steering thanks to the addition of an electric system, which in turn improves fuel economy. All of this makes sense considering the very expensive G-Class was in desperate need of better road manners.
But the fact that Mercedes-Benz went forward with the decision of ditching the solid axle raises some questions regarding its potential off-road performance. Granted, most buyers probably won't even come close to a muddy trail or attempt climbing a rock-covered incline in their Geländewagen, but this vehicle still has a reputation sitting on its shoulders.
In sand or mud, an independent setup can in fact be more effective, but also less reliable. Trophy Trucks and Baja race vehicles are equipped with highly articulated and heavily reinforced independent systems, but such configurations would prove costly in a production vehicle. This is why the solid live axle remains the best option. While it remains a rudimentary system, it provides better wheel articulation in extreme conditions, allowing for improved contact between the tires and the ground, especially when time comes to overcome large obstacles.
That's also why the Jeep Wrangler is still fitted with a solid front live axle, allowing it to remain one of the only true off-roaders of our industry.
While it's totally normal for Mercedes-Benz to inject a bit of refinement in its G-Class, I'm personally concerned it will hinder this iconic SUV's ruggedness, which has made it so desirable for over three decades. We'll be in Detroit during its unveiling, where we'll be able to provide you with more information about it as we get it.
Share on Facebook