2019 Mercedes-Benz G-Class Revealed Ahead of Detroit Auto Show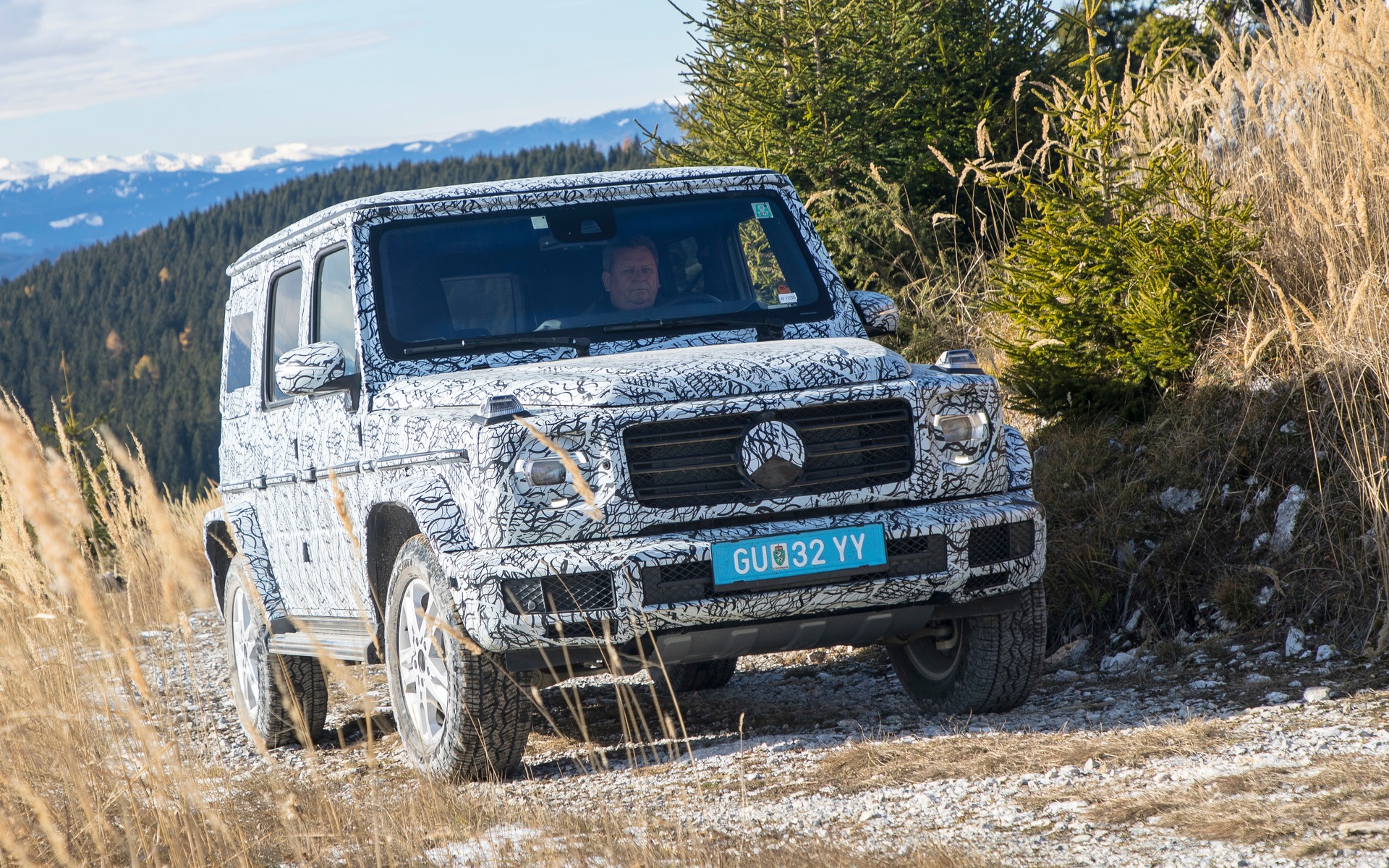 German automaker Mercedes-Benz has just released a series of photos of the 2019 G-Class, which will make its world debut at the upcoming Detroit Auto Show.
The new G-Class is shown dressed up in camouflage as it seems to effortlessly conquer the Schöckl mountain located near the SUV's assembly plant in Graz, Austria. The G-Class looks unchanged, as it would be foolish for the Benz to ruin the vehicle's timeless design. However, the SUV has actually been widened by 10 centimetres in order to make its cabin roomier, as we discovered during a recent sneak preview of the 2019 Mercedes-Benz G-Class in Germany.
Powertrain details still haven't been announced, although the brand's 9G-TRONIC nine-speed automatic transmission will be on duty in the redesigned G-Class. A new off-road program called G-Mode, which adapts the adjustable damping of the chassis and steering system as well as throttle input, will be added. The four-wheel drive system will send power in a 40/60 front/rear split, and the automaker also pointed out that ground clearance and water folding capabilities have been slightly increased.
More details on the 2019 Mercedes-Benz G-Class will surface when the vehicle hits the stage in Detroit.
Share on Facebook