2019 Mercedes-Benz A-Class: Yes, We're Getting it!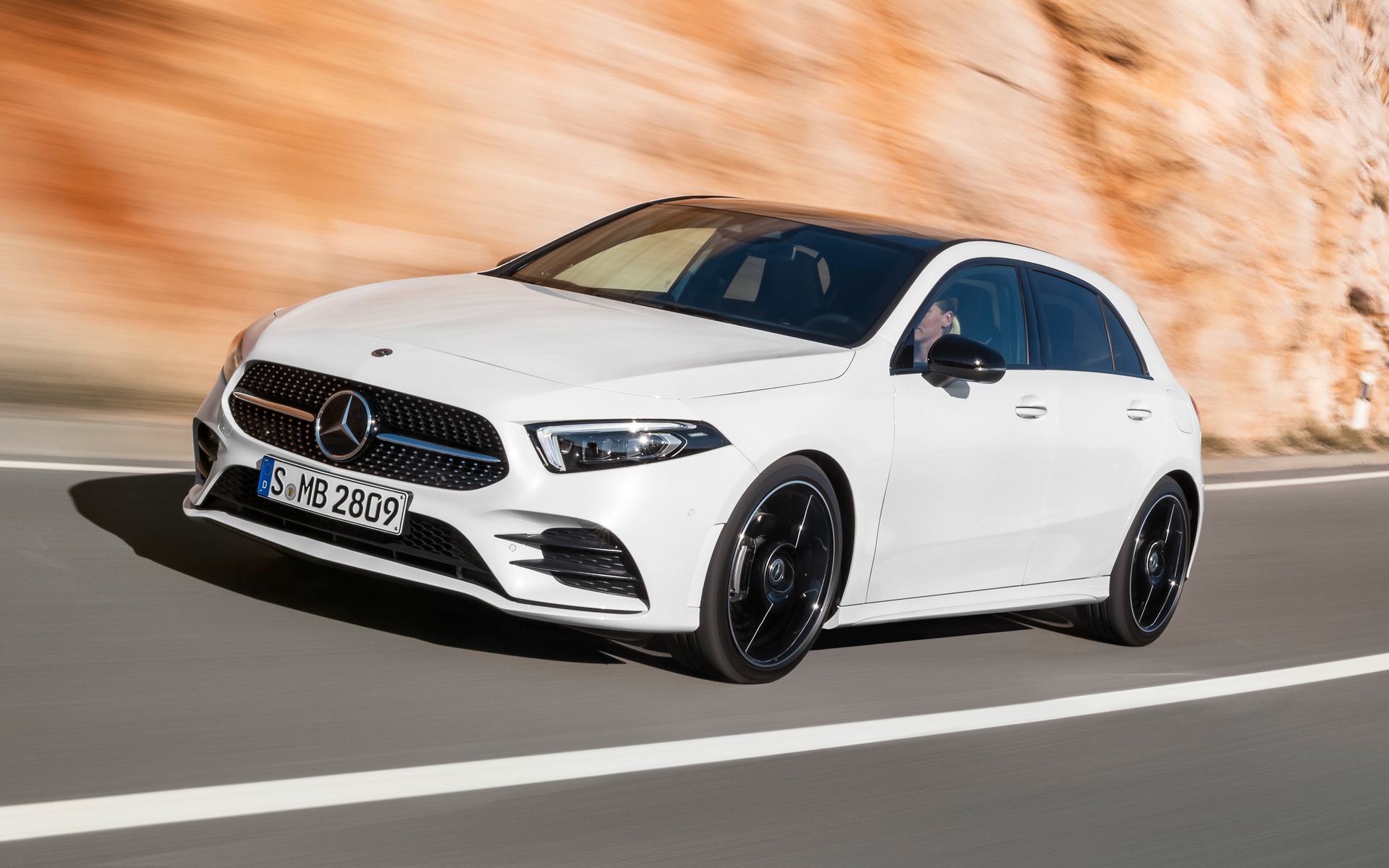 The little Mercedes-Benz A-Class was never sold in Canada and the United States. Here, the smallest vehicle to wear the three-pointed star is the B-Class, a wagon-esque compact that never sold in really big numbers on our market. In 2017 in Canada, 2369 units of this model found homes, compared to 10,848 units of the bigger and more expensive C-Class. Even the mammoth GLS SUV did better with 2762 sales over the same period. In the United States, only 744 units of the B-Class were sold.
However, the "entry-level" segment at Mercedes-Benz could get much more interesting with the arrival, next fall, of the A-Class, whose fourth generation has just been unveiled in Stuttgart.
Looks and Sophistication
It must be said that the new A-Class looks pretty good. To be available in Canada as a hatchback and a sedan, it's a little longer than a B-Class, but with a lower roofline and a sportier stance. As a matter of fact, it strongly resembles the GLA crossover and its dimensions are close, too.
The A-Class' dashboard is resolutely modern and borrows many elements from its bigger sisters the E-Class and S-Class. For example, the gauges are grouped up in a fully digital module and divided into two screens. Three versions will be offered, at least in Europe: two seven-inch screens, one seven-inch and one 10.25-inch screen, and finally, two 10.25-inch screens. If we rely on what we currently see in the E-Class and S-Class, these displays will be extremely clear. In fact, the A-Class will benefit from a semi-autonomous driving system developed for the S-Class. It's possible that this function, or some of its elements, will be optional.
The A-Class is a five-passenger vehicle. When the rear seatbacks are in place, cargo space in the hatchback is rated at 370 litres. This figure could change once the model crosses the pond.
The European Powertrains
In Europe, three powertrains will be offered. The A 200 will get a four-cylinder engine with 163 horsepower at 5500 rpm and 184 pound-feet of torque at 1620 rpm, matched to a seven-speed, dual-clutch automatic or a six-speed manual. The A 250 will produce 224 hp at 5500 rpm and 258 lb.-ft. at 1800 rpm. As for the diesel-powered A 180d, it will manage 116 hp at 4000 rpm and 192 lb.-ft. between 1750 and 2500 rpm. In Canada, only the A 250 will initially be available, with front-wheel and 4MATIC all-wheel drivetrains. Its engine will produce 221 horsepower.
The new 2019 Mercedes-Benz A-Class will almost certainly spell the end for the current-generation B-Class which, by the way, was sold in the U.S. only as a fully electric vehicle.
Share on Facebook