2019 Mercedes-Benz Sprinter Unveiled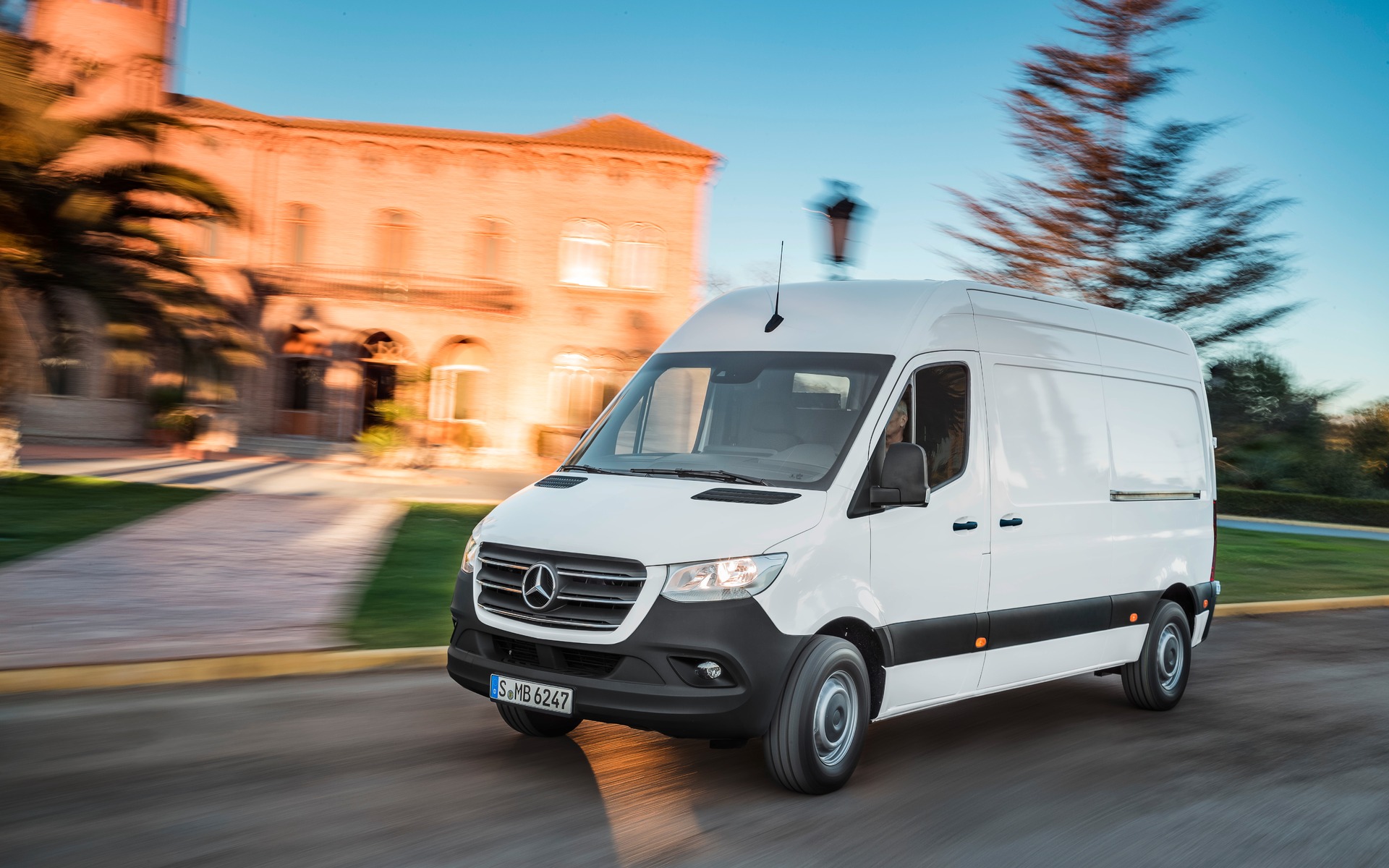 The third generation of the popular commercial van will be on sale during the fourth quarter of 2018 in Canada, and this new version will bring its fair share of novelties and innovations.
First of all, the 2019 Mercedes-Benz Sprinter will now be available with one of three drivetrains—front-wheel, rear-wheel and all-wheel drive. The new FWD version allows for a lower load floor and an increase in cargo volume, and should be better suited for lighter workloads. It will also be more affordable than the RWD and AWD versions. However, the front-drive Sprinter won't be offered in Canada for now.
A 3.0-litre, turbo-diesel V6 will still be available, matched to a seven-speed automatic transmission. As before, this engine will develop 188 horsepower and 325 pound-feet of torque. A 2.1-litre, turbo-diesel four-cylinder engine will make a comeback on our market, producing 161 horsepower and 266 pound-feet. A gasoline engine will also be offered in Canada and in the United States, likely a turbocharged, 2.0-litre four, although technical details have yet to be announced. In addition, a fully electric version of the Sprinter will be available, destined for strictly urban use and reserved for commercial fleets, but it's still unclear if it will cross the pound or not.
Among the notable improvements are new and more ergonomic seats, a new MBUX infotainment system, Internet connectivity as well as additional galvanisation of the body panels to fight corrosion. In Europe, more than 1700 configurations of the Sprinter will be available, and that doesn't include the countless options and accessories. The choice in Canada should be a little more limited.
Share on Facebook