2023 Honda Civic Type R: So Expensive, Yet So Much Fun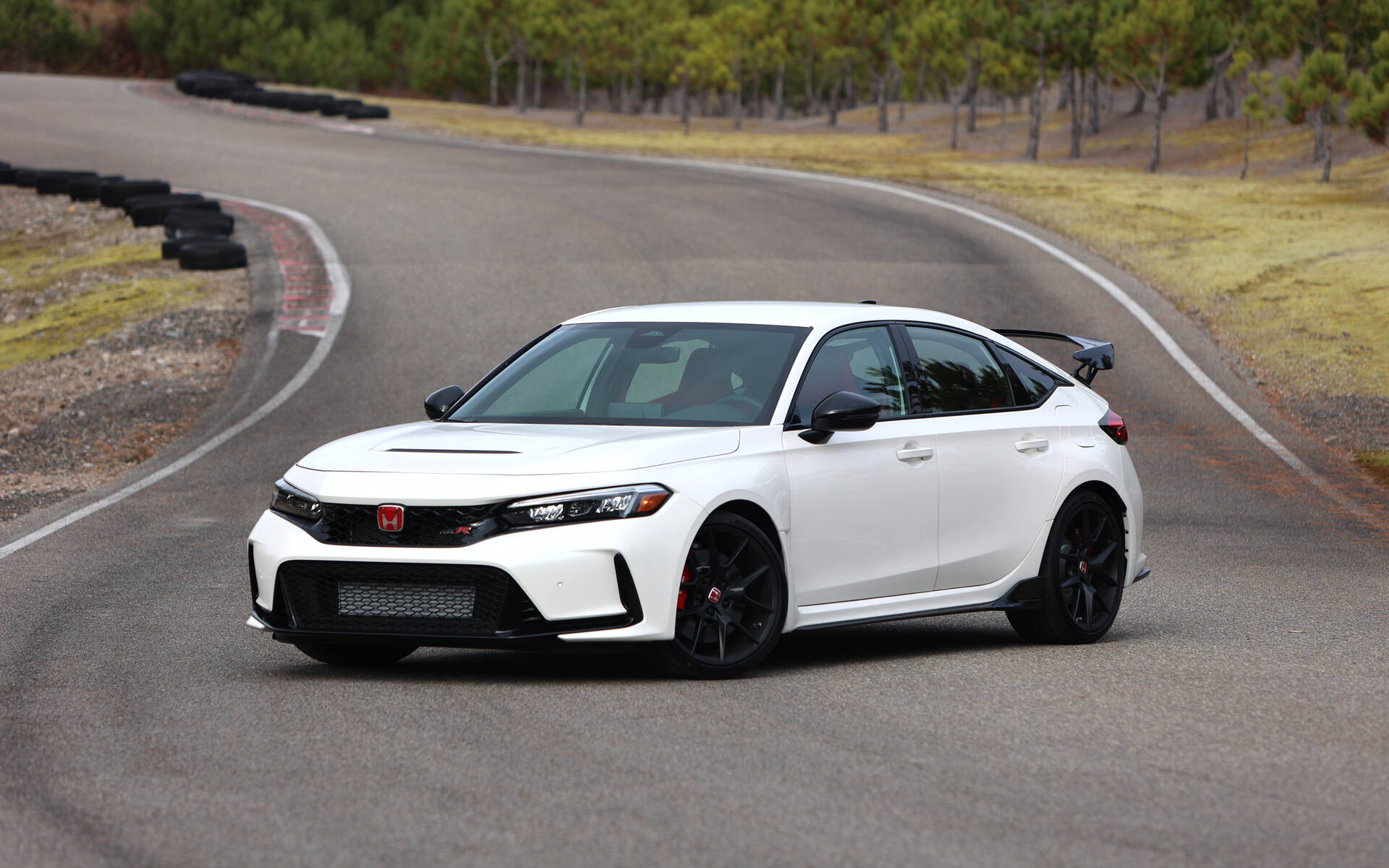 Strong points

Fun to drive like no other
Remarkable performance
Excellent build quality
Much more elegant than the previous one

Weak points

Extremely limited production
Very expensive
No AWD
Full report
A base MSRP of $50,050 is admittedly an awful lot of money for a Honda Civic—the first time this has ever happened. But you know what? You'll fall in love with the new 2023 Civic Type R after just a few seconds, and I'd even dare to say its bang-for-the-buck proposal is nearly unbeatable.
For sure, this Japanese hot hatch is one of the most amazing cars I've had the opportunity to test drive in 2022, all segments considered. It's part of a special group in my book that also includes the Subaru BRZ, Porsche 718 Cayman, BMW M2 and a few more. Pure automotive bliss achieved through remarkable engineering and delivered by people who still care about driving.
315 Horsepower, Zero Torque Steer
How does a FWD car equipped with a 315-horsepower engine and manual gearbox manage to display zero torque steer? Honda's engineers are magicians, plain and simple. Of course, that didn't appear to be the case when I got behind the wheel of the redesigned 2023 HR-V, a pretty boring crossover by all accounts. They worked on the Type R's suspension geometry, wheel camber, CV joint balance and more to keep acceleration perfectly straight at full throttle. It also helps to have 20mm wider, bespoke Michelin Pilot Sport 4S tires (P265/30ZR19)—a wonderful match for this car.
Returning with a turbocharged 2.0-litre four-cylinder engine, the ultimate Civic is mighty responsive, even more so in Sport or +R mode which alters power delivery, steering feel, suspension tuning and engine sound. It's extraordinarily sharp and precise, too, and the transmission is one of the best, period. Tapping into the full potential of the Type R is easy with that awesome clutch and stick combo.
When pushed to the limit on a track, the car impresses with high chassis rigidity, great work by the limited-slip differential and a suspension that expertly controls body roll while ensuring maximum grip. However, without an AWD system that can send torque to the rear axle, you don't get the same feeling as when you floor the throttle in a Volkswagen Golf R or all-new Toyota GR Corolla. On the plus side, there's less weight to move around.
The new Civic Type R is not only extremely fast and capable of withstanding a lot of abuse, but it's also more accommodating and compliant than the previous generation. I wouldn't call it comfortable, obviously, and noise levels easily exceed those of a regular Civic, but for a performance hatchback aimed at purists, the only real irritant here when it comes to daily driving is the low-profile tires. You need to pay serious attention to potholes, otherwise you'll be searching for replacement rubber sooner rather than later. And that won't easy.
A Sea of Red
Inside the 2023 Honda Civic Type R, you'll find the signature red front seats, carpeting, floor mats and Honda logo, while the black rear seats provide a lovely contrast. I'll tell you, those sport buckets are superbly designed to hold your body in check during aggressive cornering manoeuvres while still offering pretty decent comfort.
Space is adequate, and you get the same excellent ergonomics as in other Civic models. The instrument cluster is fully digital and customizable, while the centre touchscreen incorporates an enhanced version of the Honda LogR, which makes it possible to monitor and record a variety of performance parameters in real time when driving on the track or other closed courses. That's great–if you're into that sort of geeky stuff.
Honestly, I would never have considered buying the old Type R, which I found horrendous. I'm glad Honda's designers came back to their senses and didn't try to do too much this time around. The flared fenders, lower-body add-ons and sculpted bumpers all fit much better with the rest of the car. Granted, trademarks like the hood scoop and the huge rear wing are still part of the mix, but this is probably as elegant as a hardcore Civic can be.
In Canada, paint selection comes down to Championship White, Rallye Red and Sonic Grey Pearl.
The Lone Japanese-Made Honda
Fun fact: the new Civic Type R will be the only product in Honda's entire 2023 lineup that's made in Japan. Sad fact: production will be extremely limited, with just 546 units allocated to the Canadian market for the next three years combined—or 182 annually, which is fewer units than the number of Honda dealers across the country. Good luck getting your hands on one.
And remember that $50,050 base MSRP I mentioned at the beginning? There will inevitably be high dealer markups for this sought-after hot hatch. Some owners will keep it nice and warm in their private collection, while others will beat the heck out of it on race tracks. I had a real blast driving the 2023 Civic Type R, and I can safely say it's one of my favourite new cars of the year.
Watch: 2023 Honda Civic Type R Makes Official Debut
Share on Facebook