Mitsuoka M55 is a Honda Civic With Seriously Cool Muscle Car Vibes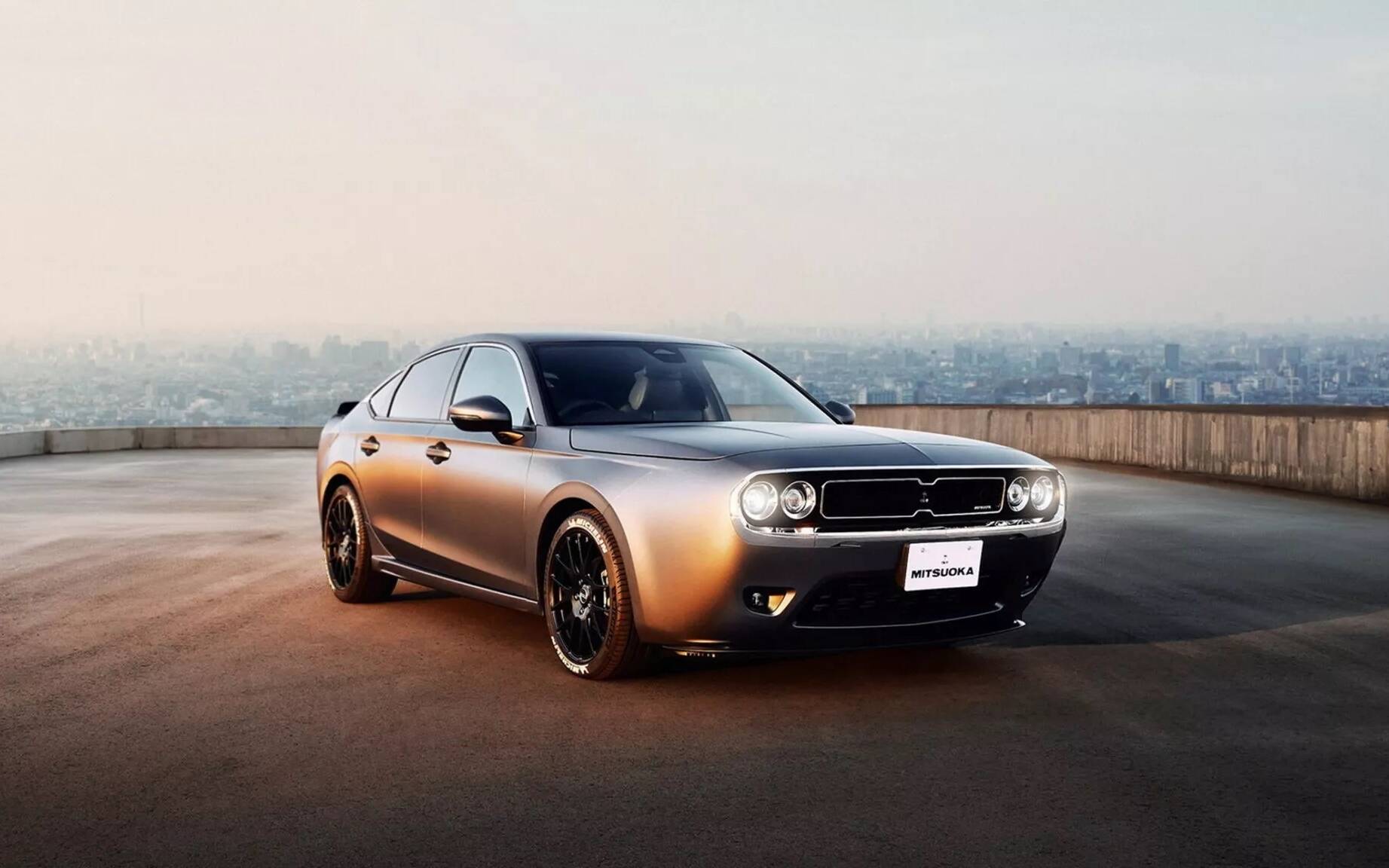 Civic Type R aside, Honda is an automaker that typically prefers to play if safe, leaving others to come up—and sometimes fail—with fancy, unorthodox propositions. It's actually one of the reasons why so many tuning enthusiasts work on cars like the Civic, looking to add more flair and more punch both in and out of the engine bay.
Ever heard of Mitsuoka? This tiny, 55-year-old Japanese car company is known for its bold and unconventional designs, some of them inspired by American and European classics. Its latest creation, a concept by the name of M55, is based on the eleventh-generation Civic Hatchback and arguably more convincing than the Civic dressed as a Lamborghini by an Indian shop that had its 15 minutes of fame back in 2020.
The hand-assembled, 1970s-inspired modern-day muscle car looks like it could be sold right alongside the Dodge Charger and Challenger—notwithstanding the fact these two are not returning in their current form for 2024.
The completely redesigned front fascia is particularly well executed and attractive, what with the flat and wide rectangular grille flanked by quad round headlights, not to mention the new hood above and revised bumper below. It's impossible to recognize the Civic, here.
When viewed from the side, however, the Mitsuoka M55 fails to hide Honda's compact car. The main highlight is the set of black wheels on Michelin Primacy 4 tires with white lettering.
The transformation becomes interesting again in the rear, not only where the bumper and taillights are concerned (the latter look pretty cool), but check out the new spoiler and especially the black louvers that were added to the rear window as if this was 1973.
Our only regret is that the engine under the hood is Honda's turbocharged 1.5-litre four-cylinder producing 180 horsepower, definitely not what you'd expect to find in a proper muscle car. The six-speed manual transmission is carried over, too, alas with the same boring shifter.
The interior? Well, it's pretty much standard Civic fare. The lone notable exception is the seats, which feature new retro-style blue leather upholstery with holes in the mid-section and the brand's logo on the head restraints.
Mitsuoka says it has no intention to put this concept into production, but it might change its mind if enough customers show their interest. Take a look at the photo gallery up top for more shots of the adorable M55. We've also included a pair of Civic Hatchback images just so you can compare the two cars.
Watch: 2023 Honda Civic Type R is Hungry for the Track
Share on Facebook