2022 Volkswagen Golf R: Does R Stand for Rare?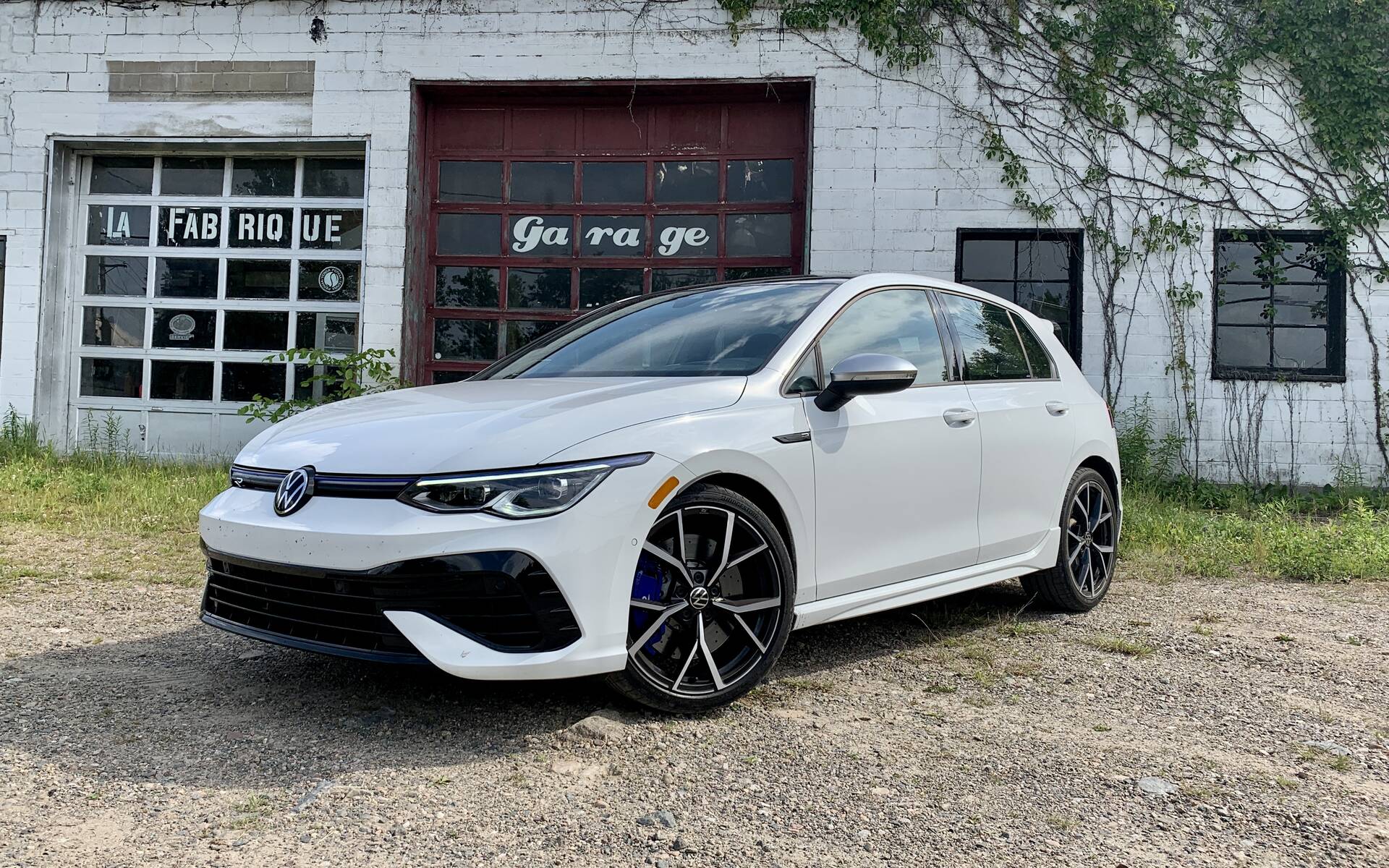 Volkswagen fans were hit with a cold reality check last year when the automaker decided not to bring the eighth-generation Golf to North America in base trim.
Luckily, the sporty Golf GTI and Golf R did come over, so performance enthusiasts can still get their hot hatch fix from Wolfsburg. We recently spent a week with the more powerful of the two models and you can read our latest impressions below.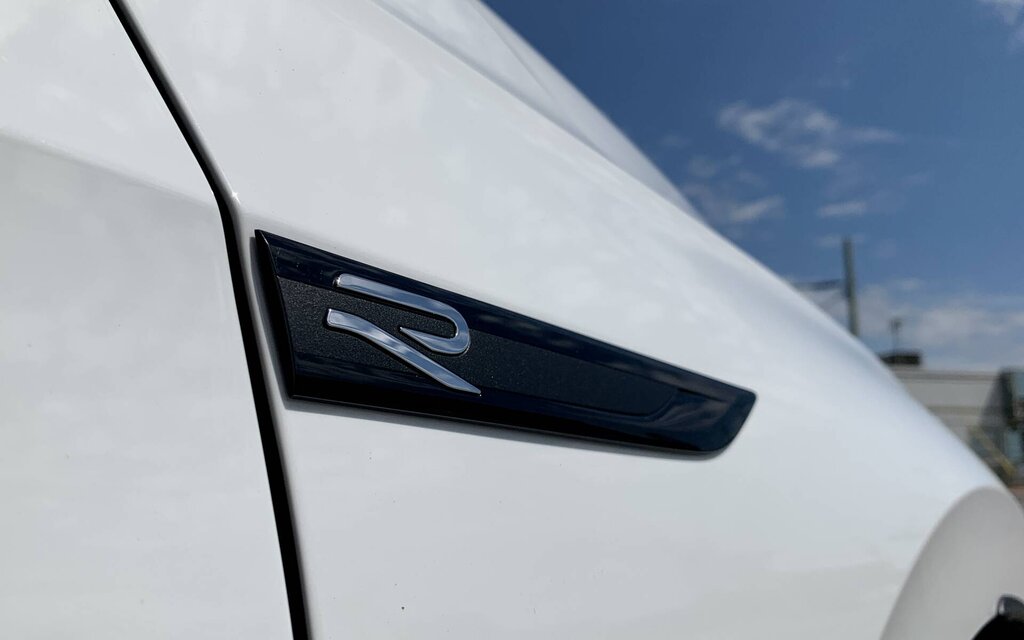 DSG or Manual?
More refined than other sporty compacts, the 2022 Volkswagen Golf R has fewer rivals to contend with these days. The Ford Focus RS and Mitsubishi Lancer Evo are gone, while the Subaru WRX STI will not return. On the other hand, there's a hot new GR Corolla coming from Toyota, while the next-generation Civic Type R is right around the corner.
The Golf R formula is pretty simple. Under the hood is a turbocharged 2.0-litre four-cylinder engine that somehow manages to crank out 315 horsepower and 280 pound-feet of torque. It's a seriously impressive and willing performer that never seems to run out of breath, no matter how hard you push it.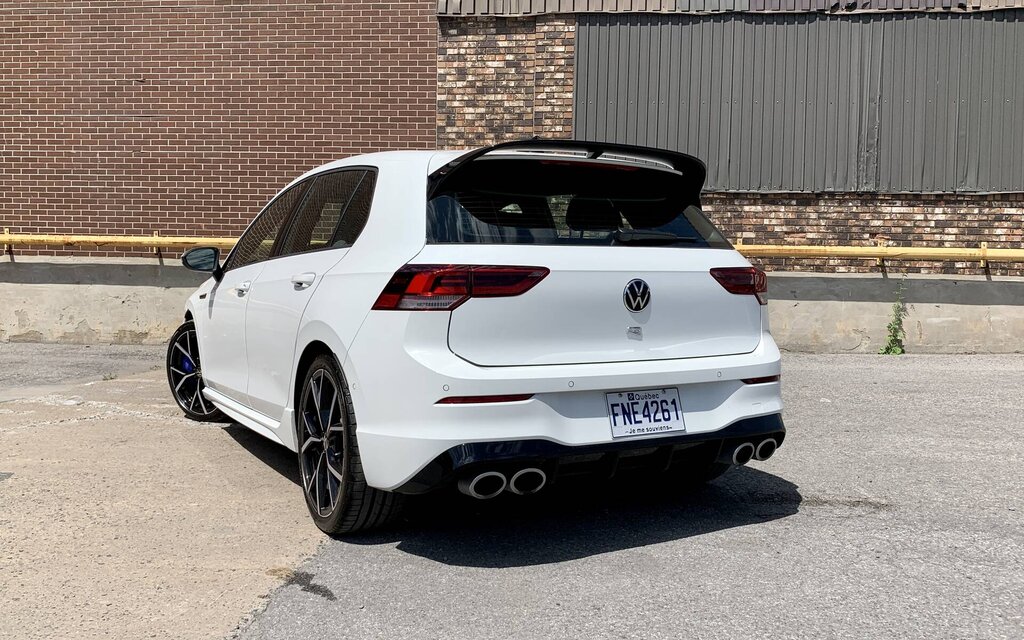 As we attacked twisty country roads, the engine roared and delivered tons of thrills, complemented by a rigorously developed chassis. The ride is on the stiff side even when not in Sport mode, mind you, so don't fill your belly before you hit the road, if you know what I mean.
Our tester featured the optional seven-speed dual-clutch transmission known as DSG. This unit proved competent as always despite a slight hesitation at takeoff. The standard six-speed manual gearbox is more fun, sure, but if you must spend a lot of time commuting in busy traffic, we'll forgive you for getting the DSG instead.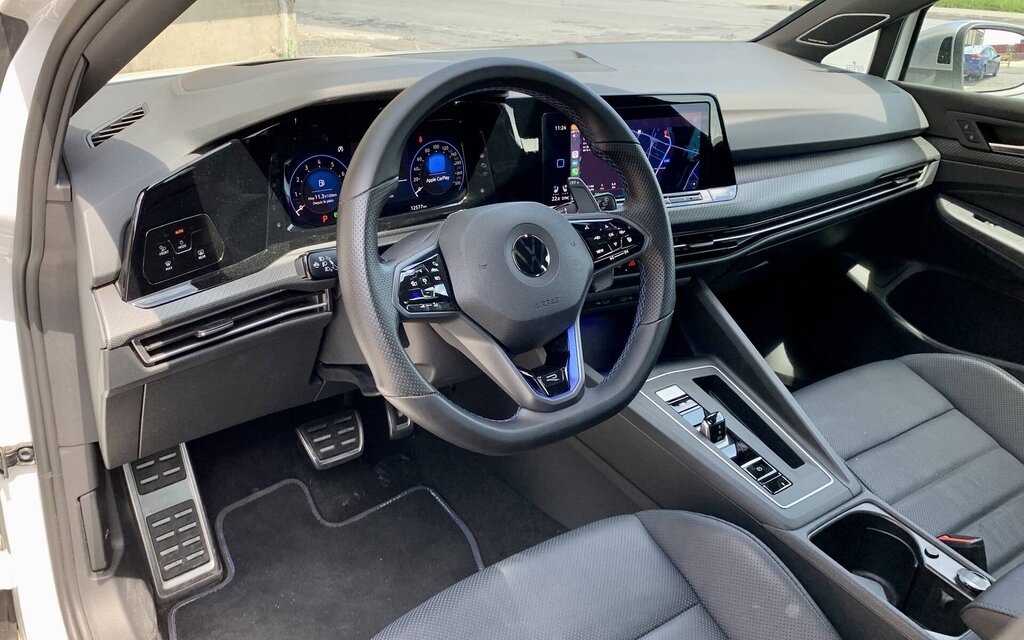 Unsurprisingly, the punchy powerplant needs to be fed with premium gas (91 octane). According to Natural Resources Canada, it will burn 9.1 L/100 km with the DSG or 10.2 L/100 km with the manual. We ended up achieving 8.9 L/100 km through our spirited 500-km trip, so that's pretty good.  
Very Few Options
For Canadians, there are very few options to choose from when it comes to the 2022 Volkswagen Golf R. The car comes in white, blue or black at no cost. The aforementioned DSG requires an extra $1,400, while the panoramic sunroof tacks on another $1,250. The latter may not be a good idea considering the many troubles the company has experienced with past Golf models equipped with a sunroof.
The base Golf R with a manual transmission starts at $45,995, by the way, plus $1,750 freight and PDI. At the time of writing, you could get financing at 6.59 percent or lease the car at a whopping rate of 7.85 percent, regardless of the term. Yeah, we know, that's awful.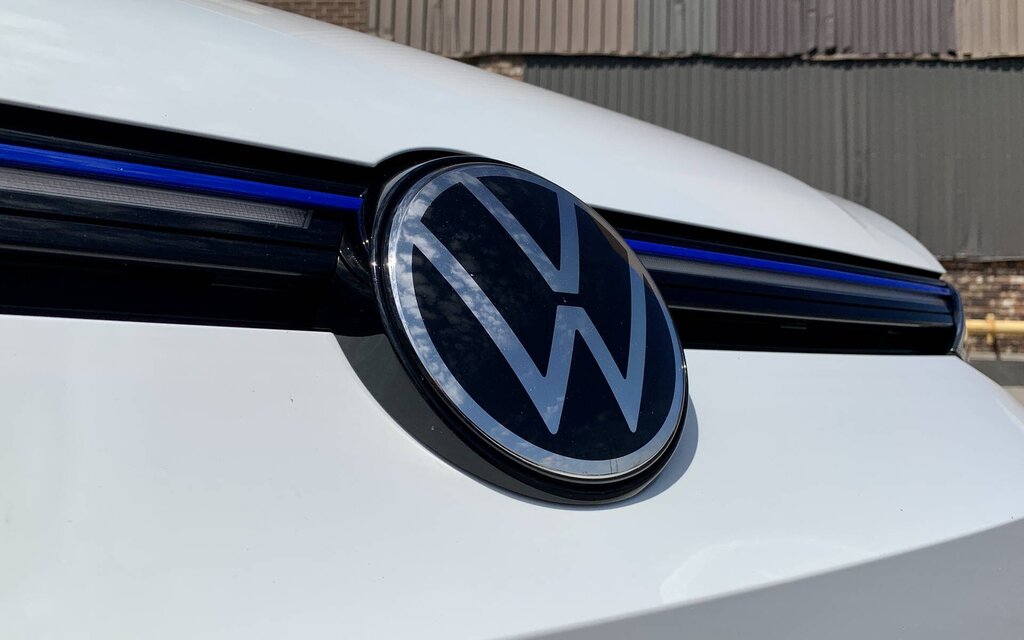 Dream Daily Car
The Volkswagen Golf R is a true sports car which happens to come with a hatch, making it an interesting choice for small families any day of the year. It can be quite versatile, not to mention always surefooted thanks to the 4Motion all-wheel drive system. Basically, other than the relatively stiff ride, there are no compromises to make.
What about the interior? Let's just say designers used a minimalist approach. The only fancy stuff is probably the ambient lighting feature, which you can adjust to suit your mood. The centre touchscreen is large enough, but the system that powers it is slow, unintuitive and probably in need of a do-over. On the other hand, the digital instrument cluster is nice—unless you're a fan of classic analogue gauges.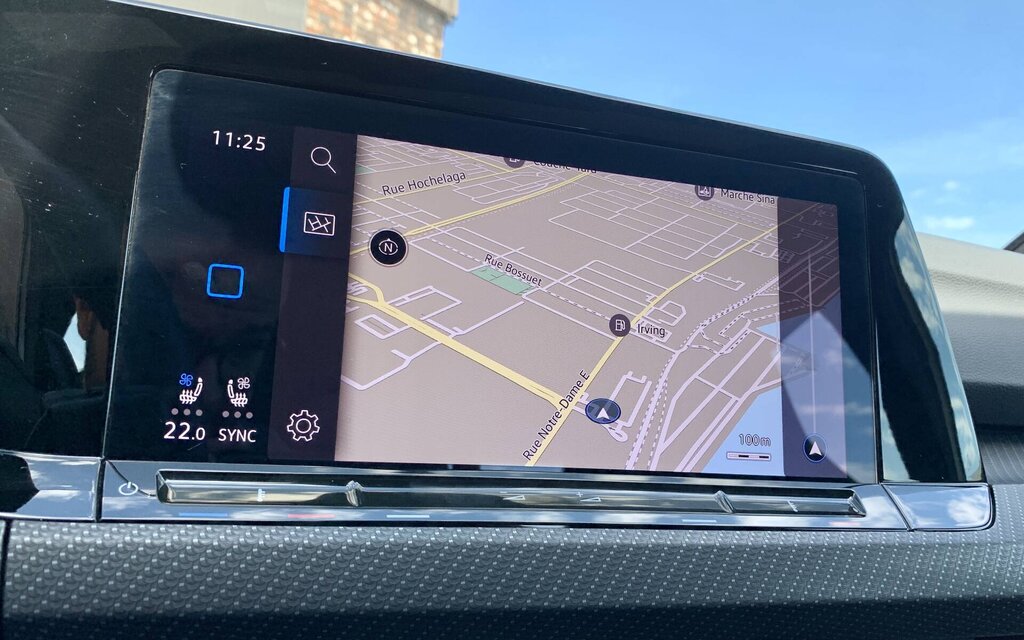 Prepare to Wait
Today's Volkswagen Golf R has nothing to do with the cheap compact car that the Golf used to be known as. It's a premium offering from a mainstream automaker that attracts a whole bunch of enthusiasts, yet not so many can afford one—or have the patience to wait for one.
A Montreal-area dealer told us that deliveries can take more than a year, sometimes up to 18 months. That's crazy. Meanwhile, those who leased a 2018 or 2019 model are making a tremendous deal by buying back their car.
But man, it's awfully hard to resist the new 2022 Volkswagen Golf R, which has all the power, agility and versatility you want in a hot hatch. We totally understand why people are enamoured with it. If only Volkswagen could build more and speed up deliveries.
Share on Facebook