2021 Dodge Durango SRT Hellcat: What the Hell is That?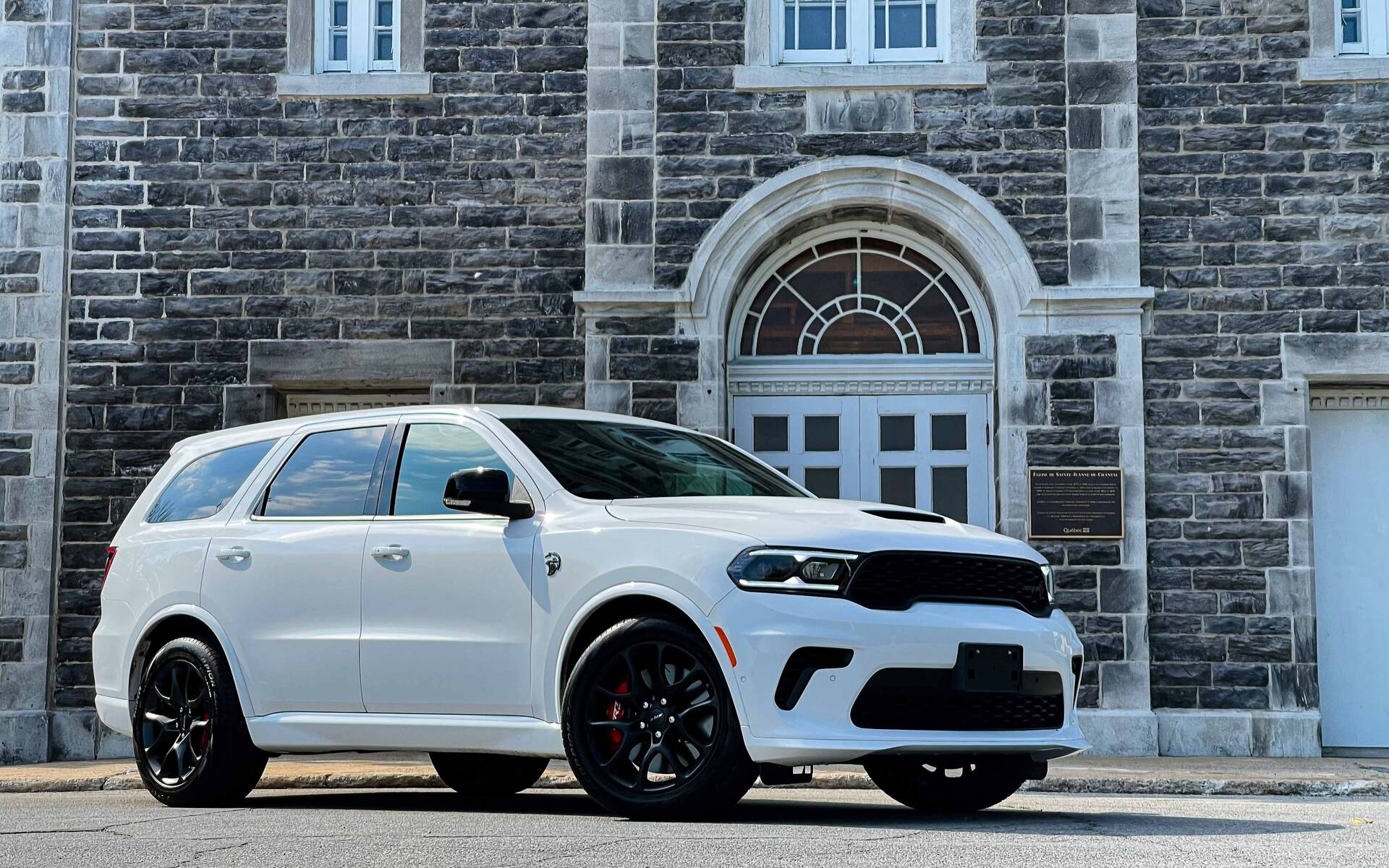 Strong points

Goes like hell
A real sleeper
Surprisingly comfortable

Weak points

Ridiculously expensive
Unremarkable handling
Tight rear seating
Full report
The new 2021 Dodge Durango SRT Hellcat is arguably one of the strangest vehicles you can find on the market right now.
Why? Well, think about it.
This is a medium-to-large SUV with seating for up to seven and aging looks, yet it packs a monstrous engine delivering over 700 horsepower, not to mention race-tuned brakes and adjustable suspension.
What's more, the Durango SRT Hellcat is available for a single model year only, as if Dodge wanted to briefly and jokingly take the crown away from German SUV makers. And it's working big time. Demand is so strong that production—initially slated to run from January to June 2021—has been extended a few months.
Incredibly, Canadian pricing tops $120,000, putting this Durango in BMW X5 M and Mercedes-AMG GLE 63 territory. As you can imagine, handling is not on the same level as those competitors. Same thing for fit and finish.
Hop in with us as we go for a wild ride…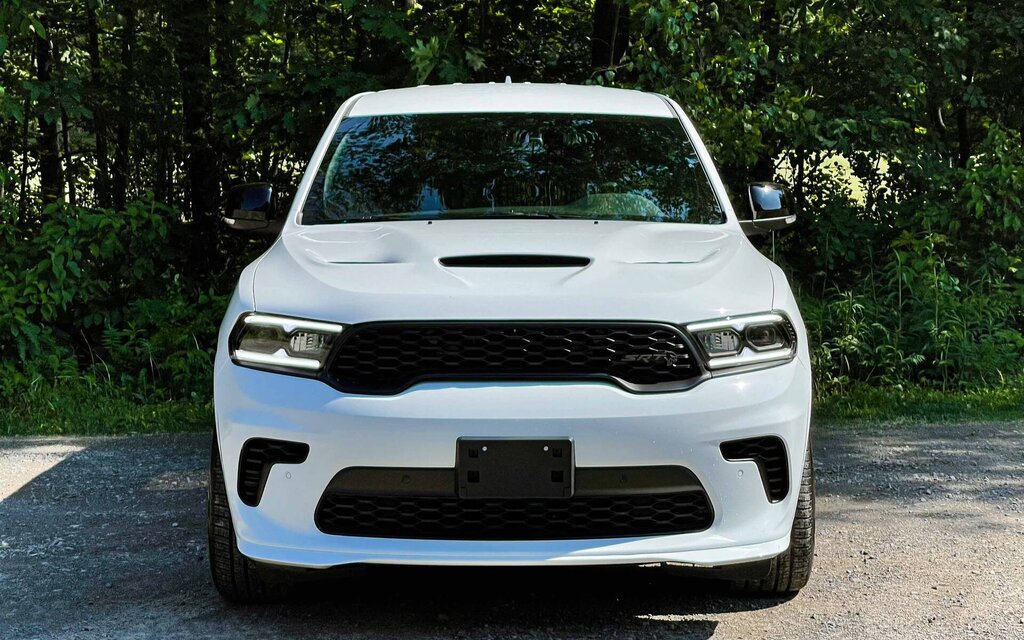 A Luxury SUV?
Considering how hefty the price tag is, you'd expect the 2021 Dodge Durango SRT Hellcat to be a luxurious SUV—even though the base model is about three times cheaper. The reality is that material selection inside the cabin is just decent when compared with similarly expensive products.
But like every other Durango, the SRT Hellcat offers a generous amount of space. While the German SUVs can feel tight in some cases, the Durango is virtually a living room on wheels, with ccomfortable front seats as well as second-row seats that provide proper headroom and legroom. The two rear seats are nowhere near as accommodating, but they will please families nonetheless.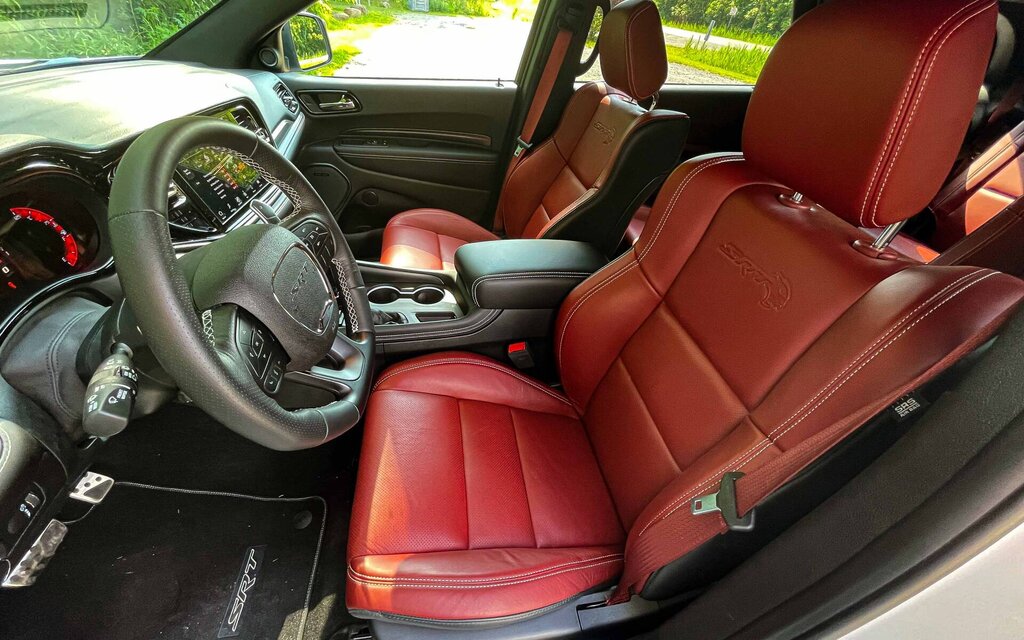 The driving experience is enhanced with the latest generation of Uconnect, which boasts superb graphics and ease of use. Overall, though, the Durango SRT Hellcat is really not a luxury vehicle. What is it, then?
A Muscle Truck?
The two best words to describe this thing are "muscle truck."  What we have here is essentially the SUV equivalent of the Hellcat-powered Dodge Challenger and Charger—a big rig with big power. Is it enough to justify the price? I guess.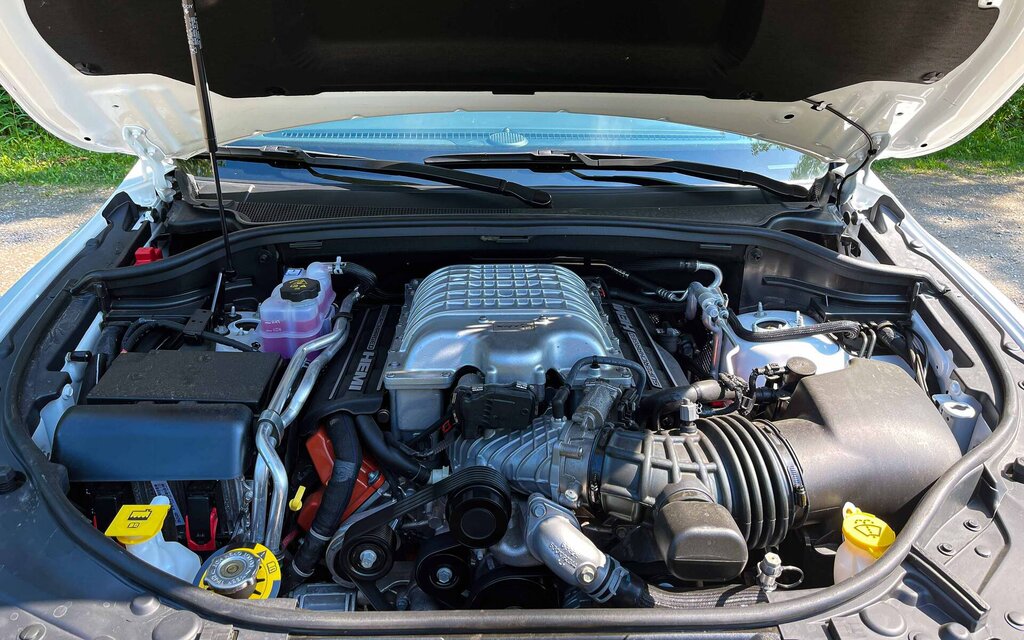 In the Durango SRT Hellcat, the acclaimed supercharged 6.2-litre V8 unleashes 710 horsepower and 640 pound-feet of torque. An eight-speed automatic transmission and all-wheel drive are also part of the equation, sending this mastodon from 0-100 km/h in less than four seconds with still plenty of gusto after that.
The drive is surprisingly pleasant. Dodge gave its muscle truck a combination of big tires, big brakes and adaptive suspension which results in a confident SUV that can also deal with 1.2 G's of lateral force (one of the best in that department). The ride is pretty smooth, too, which isn't always the case with the BMW X5 M Competition.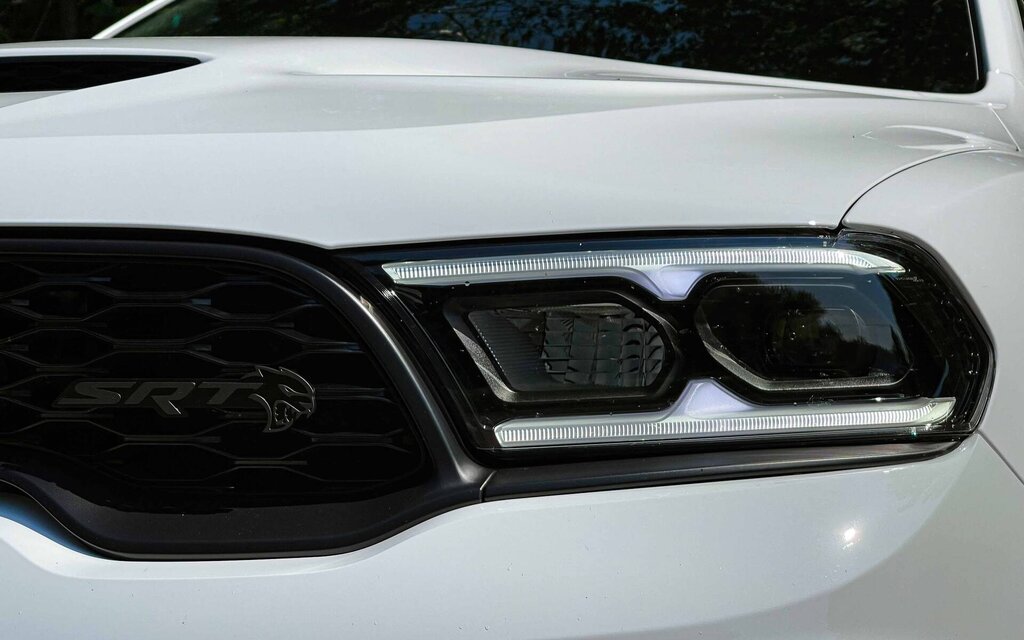 Our Verdict
In terms of performance, the Durango SRT Hellcat is unquestionably a world-class contender. When it comes to refinement and handling, however, forget it. But this is such a unique and exclusive product that we can totally see why people are jumping on it. If you don't mind fuel consumption that approaches 25 L/100 km, why the hell not?
Share on Facebook