Hellcat Engine Will Be Gone After 2023, Dodge CEO Says
After admitting earlier this year that the days of the Hellcat engine are numbered, Dodge CEO Tim Kuniskis is now setting an expiration date.
"I will have this car, this platform, this powertrain as we know it through the end of '23. There's two more years to buy a Hellcat, then it's history," he told Motor Authority while attending the Los Angeles Auto Show.
The supercharged 6.2-litre V8 that famously delivers more than 700 horsepower can not only be found in SRT Hellcat versions of the Dodge Charger, Challenger and Durango, but also in the Ram 1500 TRX. It was also offered in the outgoing Jeep Grand Cherokee Trackhawk.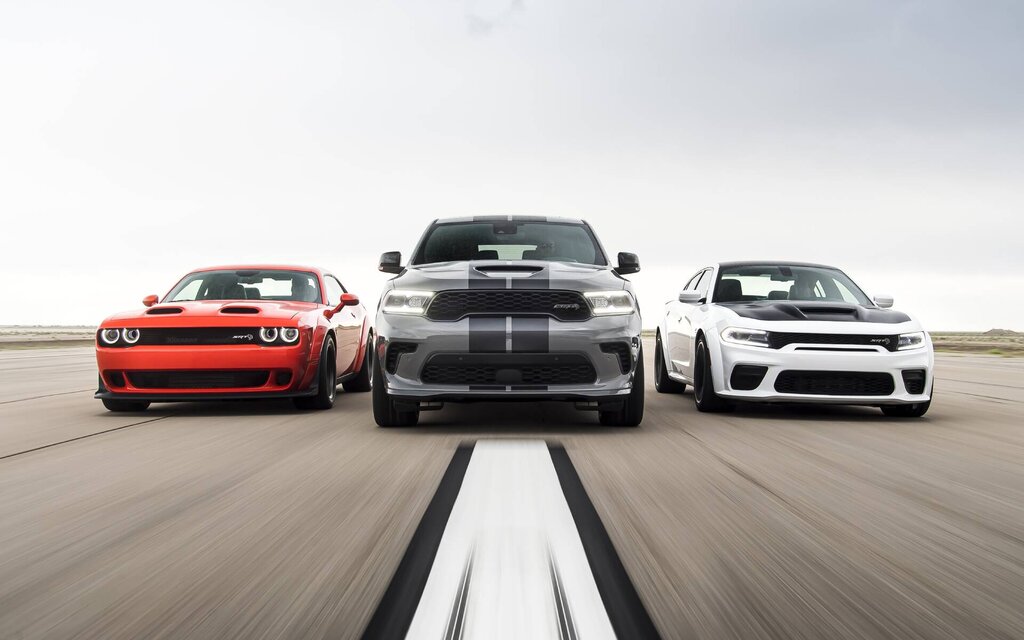 With regard to the Durango SRT Hellcat, Dodge made it clear right from the start that the almighty SUV would be available for a single model year only (2021) as the Hellcat engine would no longer meet emissions regulations on that platform.
Kuniskis warns that it will be the same thing with other Hellcat-powered models two years from now.
In the meantime, the company hopes to appease and please hardcore Dodge enthusiasts with one reveal or exciting announcement every three months as part of its new 24-month business plan called "Never Lift."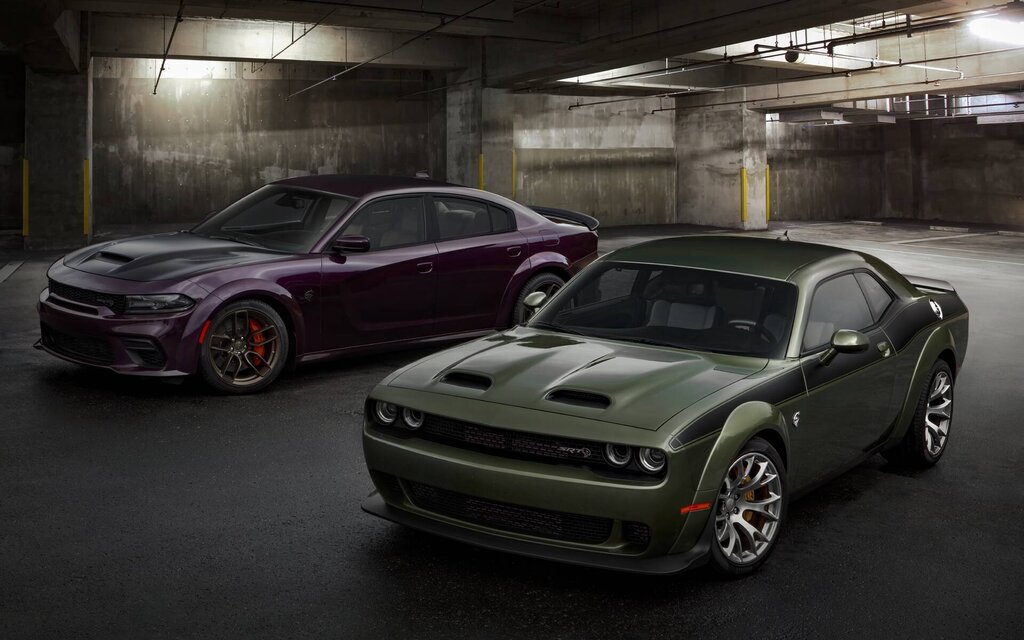 We've already seen new Jailbreak editions of the Charger and Challenger SRT Hellcat, which crank output to 807 horsepower while also allowing customers to order any colour combination and add new factory-custom options to create their dream muscle car.
The end of the Hellcat engine in 2024 will be immediately followed by the launch of Dodge's first-ever all-electric muscle car. In fact, Kuniskis says that a concept will be revealed as early as this winter. It won't be just for show, either: the car will be fully operational and available for brief media test drives. Performance specs are expected to be announced at the same time. We've been told that 0-100 km/h times could be as quick as two seconds.
In 2022, Dodge will also unveil a brand new model available with a plug-in hybrid powertrain (rumoured to be a small SUV called Hornet). A third major reveal will occur later in the year, but Kuniskis can't say what it is for now.
To sum up, a lot of big changes are coming at Dodge. We'll know more in the next few months, so keep following The Car Guide or subscribe to our newsletter.
Watch: 2021 Dodge Durango SRT Hellcat Packs 710 Horsepower
Share on Facebook