Someone Will Actually Build a Chrysler Pacifica Hellcat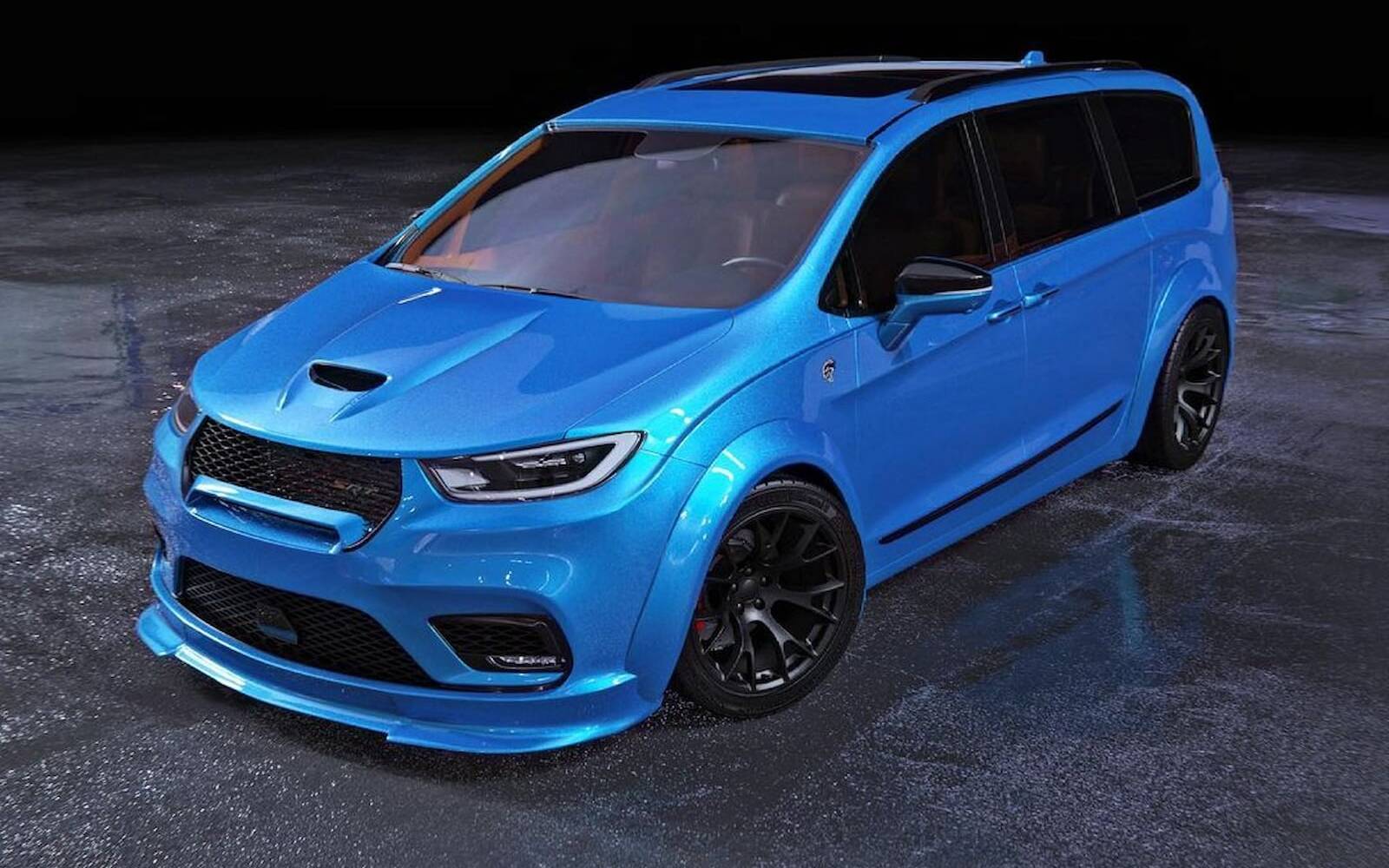 In addition to powering the most explosive Dodge Charger, Challenger and Durango models, Stellantis' Hellcat V8 engine has found its way into the Jeep Grand Cherokee Trackhawk and Ram 1500 TRX, giving performance enthusiasts access to surreal amounts of power straight from the factory.
The Chrysler brand has always been left out, however. A few tuners have taken matters into their own hands and applied the Hellcat treatment to the 300 sedan. Then in 2020, a rendering artist known as Abimelec Design on Instagram shared his vision of a hypothetical Pacifica Hellcat.
Well, guess what? The latter will become a thing. Famous YouTuber Freddy "Tavarish" Hernandez has announced he will build one this year.
Voir cette publication sur Instagram
The automaker has repeatedly said over the years that its engineers simply cannot fit the supercharged 6.2-litre V8 into any vehicle they want due to space limitations and safety requirements, but Hernandez is hell-bent on doing it with the Pacifica, calling the project "the most insane build I'll ever do."
Who cares if Chrysler's minivan is a FWD vehicle designed to accommodate a much smaller, transversely mounted engine, not a longitudinally mounted V8 like the Hellcat? The current 3.6-litre V6 produces 287 horsepower and sends the Pacifica from 0-100 km/h in just over eight seconds, so imagine with more than 700 horsepower under the hood. No other soccer mom will be quicker to arrive at the pitch, that's for sure.
We should start to see the result in mid-April at the 2022 New York Auto Show as Hernandez has teamed up with Classic Car Club Manhattan and eBay Motors. The Instagram post also contains the hashtag #SEMA2022, suggesting the final build could be ready by early November. In the meantime, check out the photo gallery at the top of the page for a preview.
Watch: 2021 Dodge Durango SRT Hellcat is One Wicked SUV
Share on Facebook