FCA's Uconnect 5 Strikes Back at Ford's SYNC 4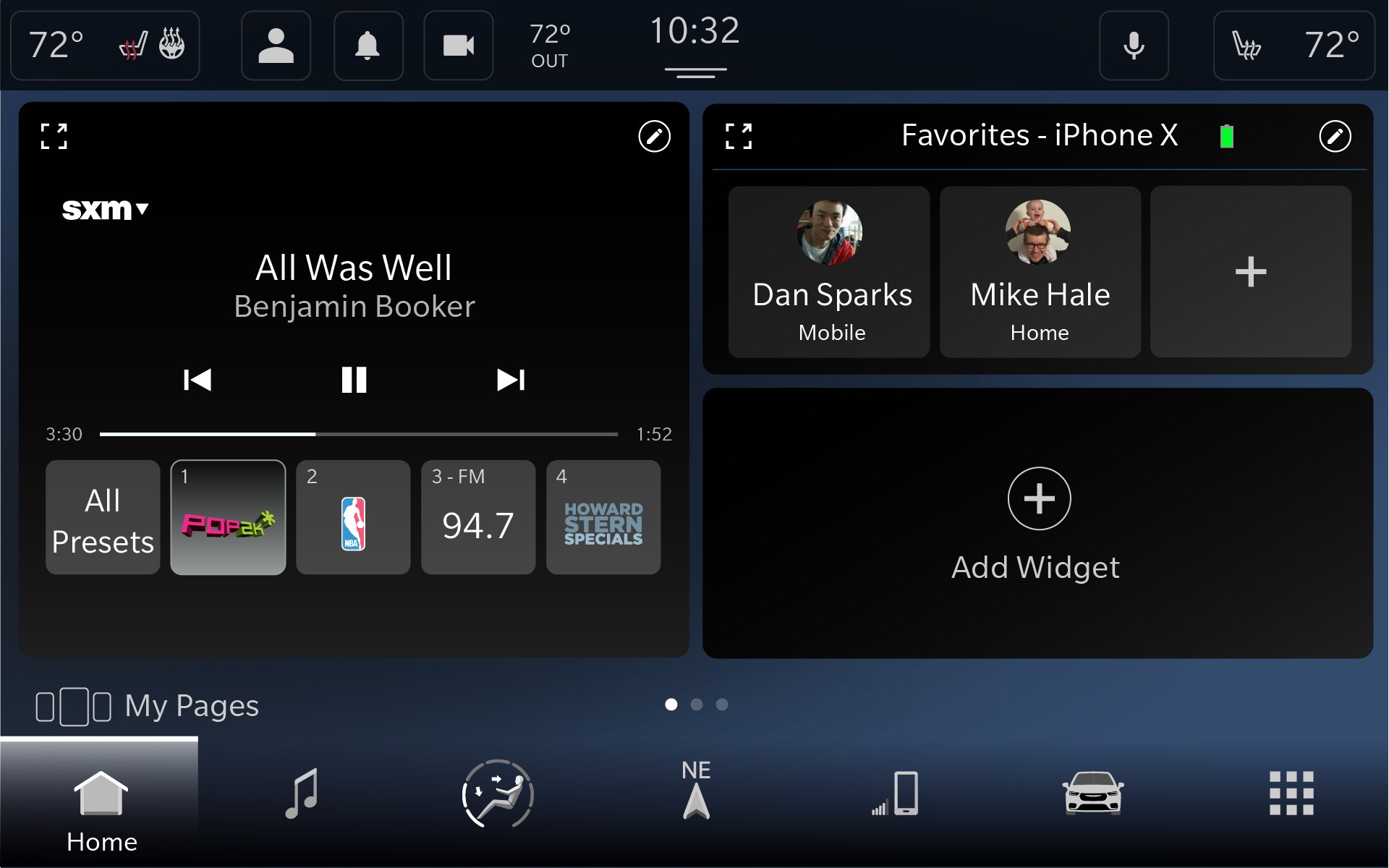 Three months after Ford introduced SYNC 4, FCA strikes back with the fifth generation of its own infotainment system: Uconnect 5.
More powerful, content rich, helpful, connected and customizable, it's naturally described as the most advanced Uconnect system ever—scalable across all FCA brands and vehicles with design and functionalities specifically tailored to each.
At the time of writing, FCA has not yet disclosed which models will be the first to incorporate Uconnect 5 and when.
The system processing power, reaction speed (5x) and memory (6 GB RAM) have been enhanced to take advantage of the new Android operating platform. Up to four screens can be powered by Uconnect 5 in a single vehicle and they can work separately or in harmony, depending on user preference and purpose. Maximum size is 12.3 inches (Ford's SYNC 4 displays are as large as 15.5 inches) with an Ultra HD resolution of up to 15 million pixels.
The new Uconnect 5 features several fully customizable interfaces, from the tablet-style home screen to the various sub-menus and everything in-between. Each user (up to five) can build their own profile, featuring preferences for vehicle operation, seat position, entertainment and more. And thanks to Android, a broad range of apps can be installed for an improved user experience.
From an ergonomics standpoint, FCA says its designers paid special attention to screen edges, location, angle and depth for proper viewing and use. The content displayed is fresher and cleaner, too. Apparently, the improvements aim to reduce distracted driving, but we'll be the judges of that when we get to spend time in vehicles equipped with Uconnect 5.
Customers with Alexa-enabled devices at home can easily ask Alexa to start the car, lock/unlock the doors and do other stuff remotely (if you don't have one there's a Uconnect app for that). Once inside, they can ask Alexa to play music, podcasts and audiobooks; add items to their to-do list; check news, weather, traffic, sports and other real-time information; and access tens of thousands of Alexa skills. Requests can be initiated by saying "Hey Chrysler" or "Hey Dodge," for example.
What else? The all-new Uconnect 5 features the ability to connect two Bluetooth phones simultaneously, the built-in navigation system now includes TomTom's traffic, EV & connected services, while the 4G LTE Wi-Fi hotspot is improved with a faster operating system (for up to eight connected devices). Vehicle Health Report and Vehicle Health Alert provide the most up to date information. And similar to Tesla and Ford there will be over-the-air (OTA) updates to the vehicle software.
If you still prefer to use Apple CarPlay or Android Auto despite the long list of improvements made to Uconnect 5, that won't be a problem, obviously.
Share on Facebook