No VW Pickup Planned to Directly Rival the Maverick and Santa Cruz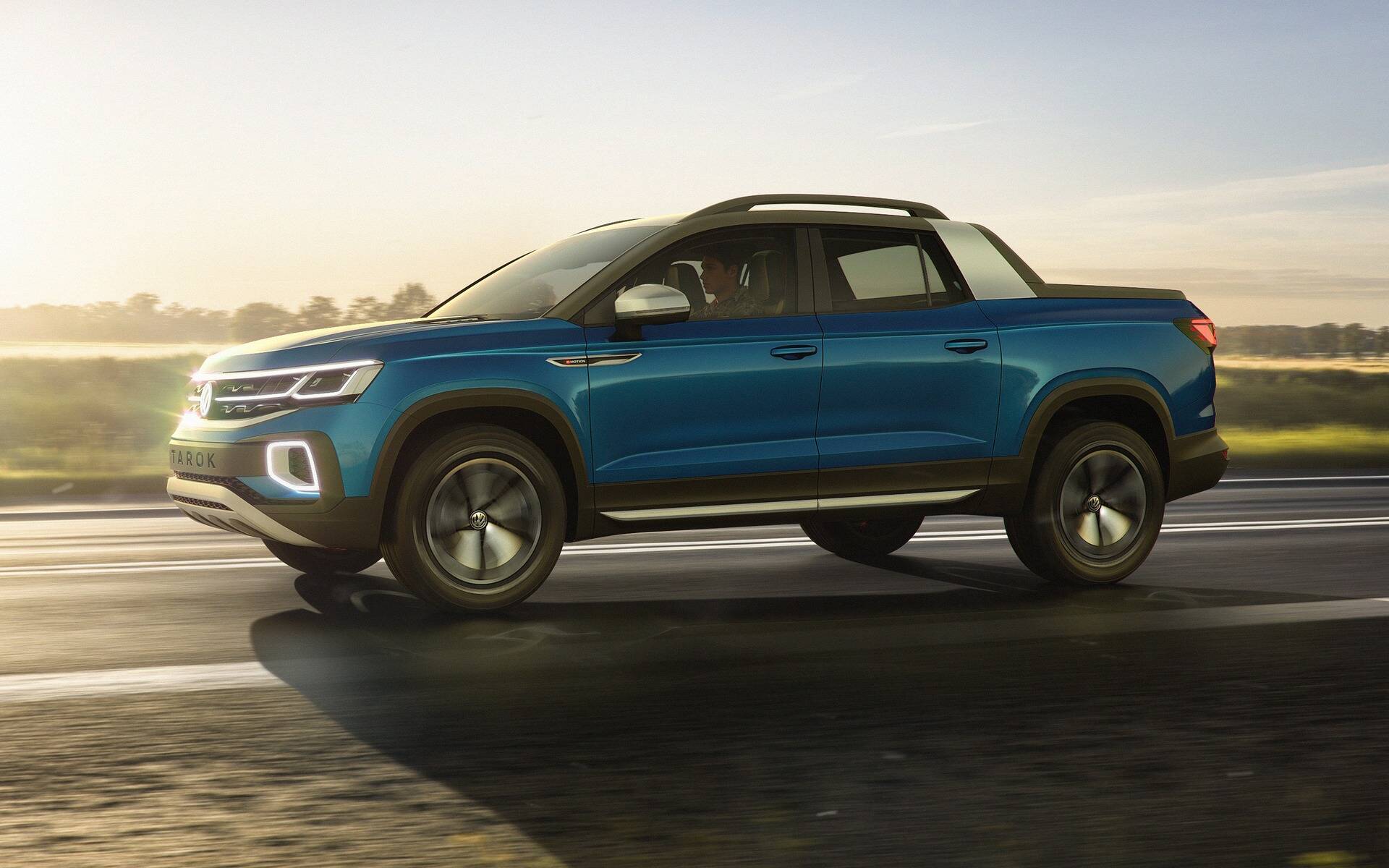 With the recent introduction of the Hyundai Santa Cruz and Ford Maverick, a new pickup segment is taking shape in North America, offering cheaper and more compact alternatives to established trucks.
So, who's going to be next? If you were hoping for Volkswagen, we're sorry to tell you it won't happen.
Sure, there have been concepts like the Tanoak and Tarok, the latter even making an appearance at the 2019 New York Auto Show to supposedly gauge consumer interest, but launching a new pickup with an internal combustion engine (ICE) is not part of the German automaker's plans now.
"Our priority within the Volkswagen brand is to keep our existing ICE-based vehicles competitive and to expand the battery-electric vehicle lineup" VW North America executive vice president for sales and marketing Duncas Movassaghi told Automotive News.
According to this top-ranking exec, investing at this time into a niche ICE compact pickup would not make sense for Volkswagen. But then he added: "As we transform our lineup to BEV, an electric pickup could for sure be an option."
In other words, there won't be a direct answer to the Maverick and Santa Cruz from Volkswagen (unless Ford does launch a Maverick EV, as mentioned a few days ago), but the company is leaving the door wide open for an electric pickup that would undercut the Ford F-150 Lightning, Tesla Cybertuck, Rivian R1T and the like.
This model would likely be based on the MEB platform used by the all-new Volkswagen ID.4 crossover and offer both 2WD and 4WD variants. That being said, it's still a few years away.
Watch: 2021 Volkswagen ID.4 Arrives in Canada
Share on Facebook