Hyundai
Santa Cruz

Pre-orders Begin and You'd Better Hurry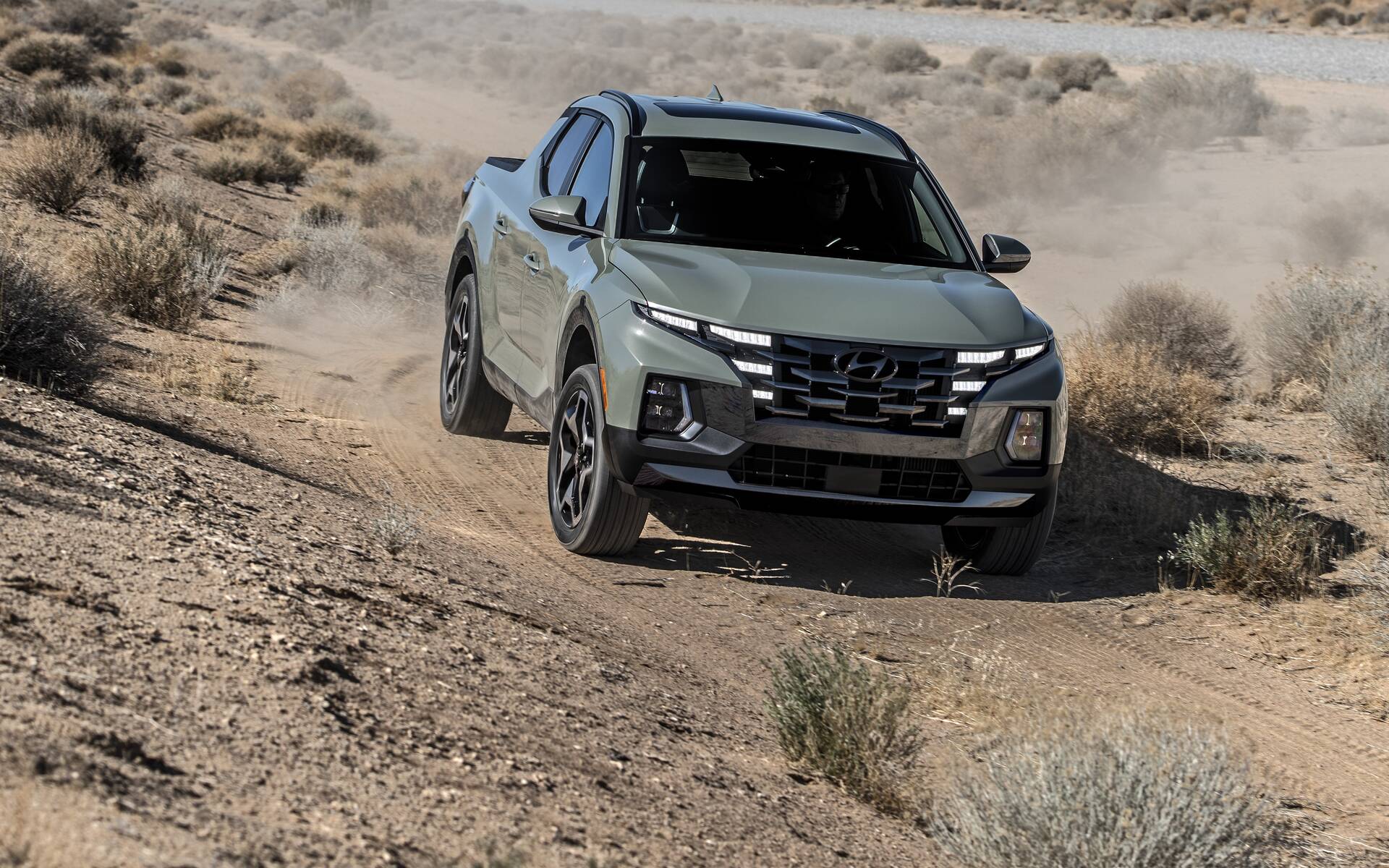 The all-new Hyundai Santa Cruz is generating plenty of interest, as evidenced by the large number of page views we got following its world premiere on April 15.
The reason we're talking about it today is because the company has announced the start of pre-sales. In other words, you can now reserve a copy of the Santa Cruz through Hyundai Canada's consumer website. Don't waste too much time, though, as limited quantities will be available.
A $500 deposit is required, but pricing will only be revealed closer to the start of sales in the summer. Production is slated to kick off in June as a 2022 model.
Half-pickup, Half-SUV
Officially marketed as a "sport adventure vehicle," the Hyundai Santa Cruz is like a smaller version of the original Honda Ridgeline, designed not for hard work but rather outdoor fun in a versatile package. 
"We know customers still value the secure utility of a compact SUV, but need the open bed possibilities of a truck," says Don Romano, president and CEO of Hyundai Canada. "The Santa Cruz with its unique, bold design, creates an entirely new segment that meets these specific buyer needs like no vehicle before it."
Shorter than all midsize pickups currently on the road (the rear cargo bed is just 1.3 metres long), it relies on a turbocharged 2.5-litre four-cylinder engine that's expected to deliver more than 275 horsepower and 310 pound-feet of torque. Power is sent to all four wheels using an eight-speed transmission—not the conventional type but rather a dual-clutch unit. There won't be a 4x2 variant in Canada. As for towing capacity, it's rated at 5,000 pounds.
On the safety front, the Santa Cruz comes standard with numerous technologies designed to assist drivers including lane departure warning, blind spot monitoring and automatic emergency braking with pedestrian detection.
Watch: 2022 Hyundai Santa Cruz Pioneers a New Segment
Share on Facebook