Volkswagen Taos Basecamp Concept Has Adventure on Its Mind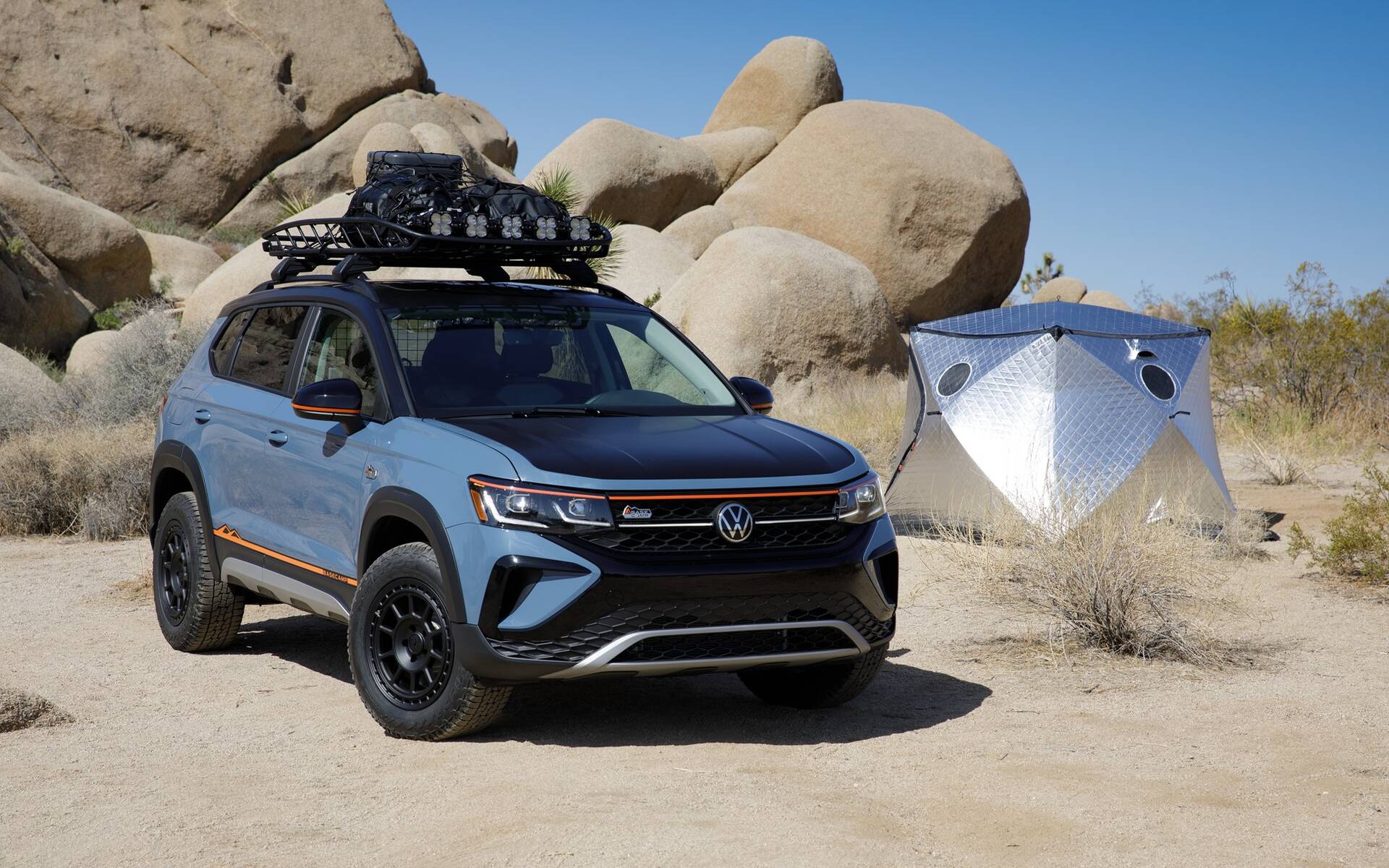 Just like it did with the Atlas in 2019, Volkswagen yesterday introduced a Basecamp concept based on the all-new 2022 Taos compact SUV.
The recipe is pretty much the same: fender flares, all-terrain wheels and tires, an exclusive body paint (Waimea Blue) and a black finish on a number of elements such as the hood, roof, front bumper garnish and mirror caps.
Contrasting silver rocker cladding ties into the front and rear skid plates, while orange accents can be found all around the vehicle. A custom Thule Canyon XT roof basket with integrated off-road LED lighting is fixed to the crossbars up top.
Volkswagen also raised the suspension and installed a custom cargo divider to allow drivers the ability to store away their key sporting accessories.
In the case of the Atlas, the Basecamp concept did not spawn a dedicated off-road variant, but merely a range of accessories for adventurous U.S. families. No such thing is available in Canada yet, mind you, and it will likely be the same thing with the Taos.
Across the industry, special models developed for the great outdoors and off-road driving are becoming increasingly popular. GMC (AT4), Subaru (Wilderness) and Ford (Timberline) are some examples of car companies that have recently launched sub-brands to specifically cater to these customers. If demand keeps growing, maybe Volkswagen will decide to jump on the bandwagon.
The 2022 Taos features a turbocharged 1.5-litre four-cylinder engine producing 158 horsepower and 184 pound-feet of torque. It comes in three trim levels including Trendline at $26,695, Comfortline at $32,395 and Highline at $36,695. All but the base model offer standard 4Motion AWD.
Watch: Meet the New 2022 Volkswagen Taos
Share on Facebook