Genesis X Concept is the Electric Muscle Car of the Future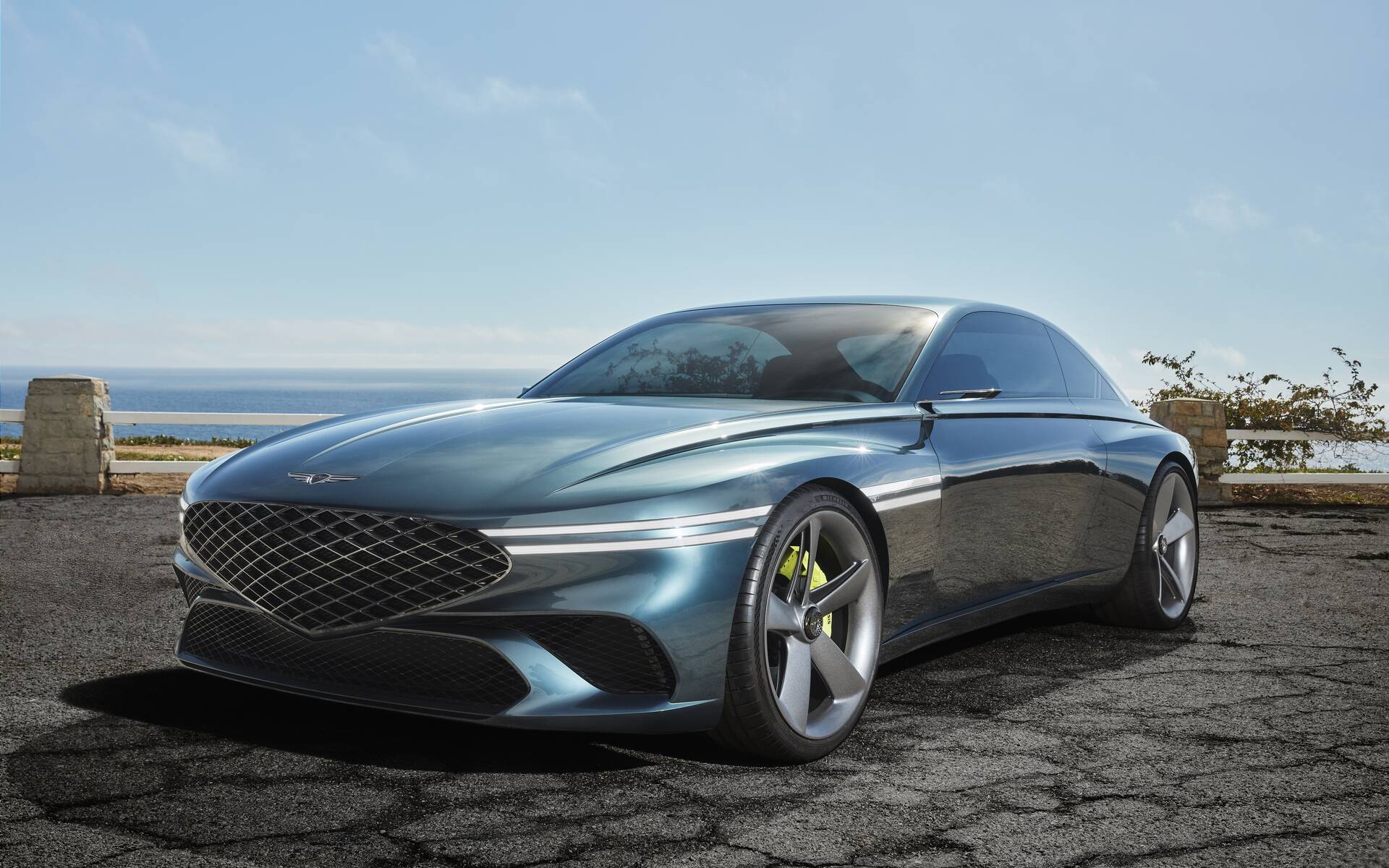 Genesis has unveiled a new fully electric grand touring coupe concept that embodies the latest evolution of its design language. Called Genesis X, it confirms the Korean luxury brand's intention to launch a sporty electric car in the near future.
It's the fifth Genesis concept to be revealed in the past few years, following the New York, GV80, Essentia and Mint.
"The Genesis X Concept can be described as the ultimate vision of Athletic Elegance, the inherent design language of Genesis," said SangYup Lee, Head of Genesis' Global Design. "The signature Two Lines theme and sustainable luxury will be blueprints for the futuristic designs and state-of-the-art technologies that Genesis seeks to adopt in its future models."
Like an Electric Muscle Car
The Genesis X boasts a long and smooth silhouette combined with a low and wide stance. The front grille looks familiar but is flattened and widened compared to regular Genesis models. It connects with two-lined headlamps which cut through the wheel arches.
Even though said grille is useless on an electric vehicle since there's no combustion engine, designers chose to retain a classic look up front and the result is pretty handsome indeed. Also, notice how the hood and front fenders create a single panel-based clamshell hood.
Over to the sides, the mirrors are replaced by cameras and the turbine-type alloy wheels expose the lime-coloured brake callipers, hinting at the high-performance character of the Genesis X.
The rear three-quarter angle is quite stunning, revealing a clean yet muscular car. The taillamps feature a two-lined design like the headlamps, while the diffuser at the bottom is designed to give the illusion of a dual exhaust.
One Cabin, Two Worlds
Genesis says the interior is "inspired by the Beauty of White Space." Everyone has their own space: the driver's seat is finished in scotch brown and the passenger's seat is a dark green-blue hue. There are two individual seats in the rear, as well.
The floating centre console blends into the dashboard to form a uniquely shaped cockpit. Only Crystal Sphere electronic gear selector breaks up the smooth surface. And as you can see, there is no centre screen. It's all about the digital instrument display and head-up display in front of the driver, so you can focus on the road straight ahead.
The use of upcycled materials adds unique character to the interior, too. A weave-patterned fabric made out of leftover pieces of leather from previous manufacturing processes was used for the safety belts, parts of the steering wheel and the airbag cover.
Unfortunately, Genesis gave no details nor even hints about the electric powertrain. The X Concept is merely a design study, but we sure hope that future Genesis cars will look this good.
Share on Facebook