Genesis Electrified G80 Gets Full EV Treatment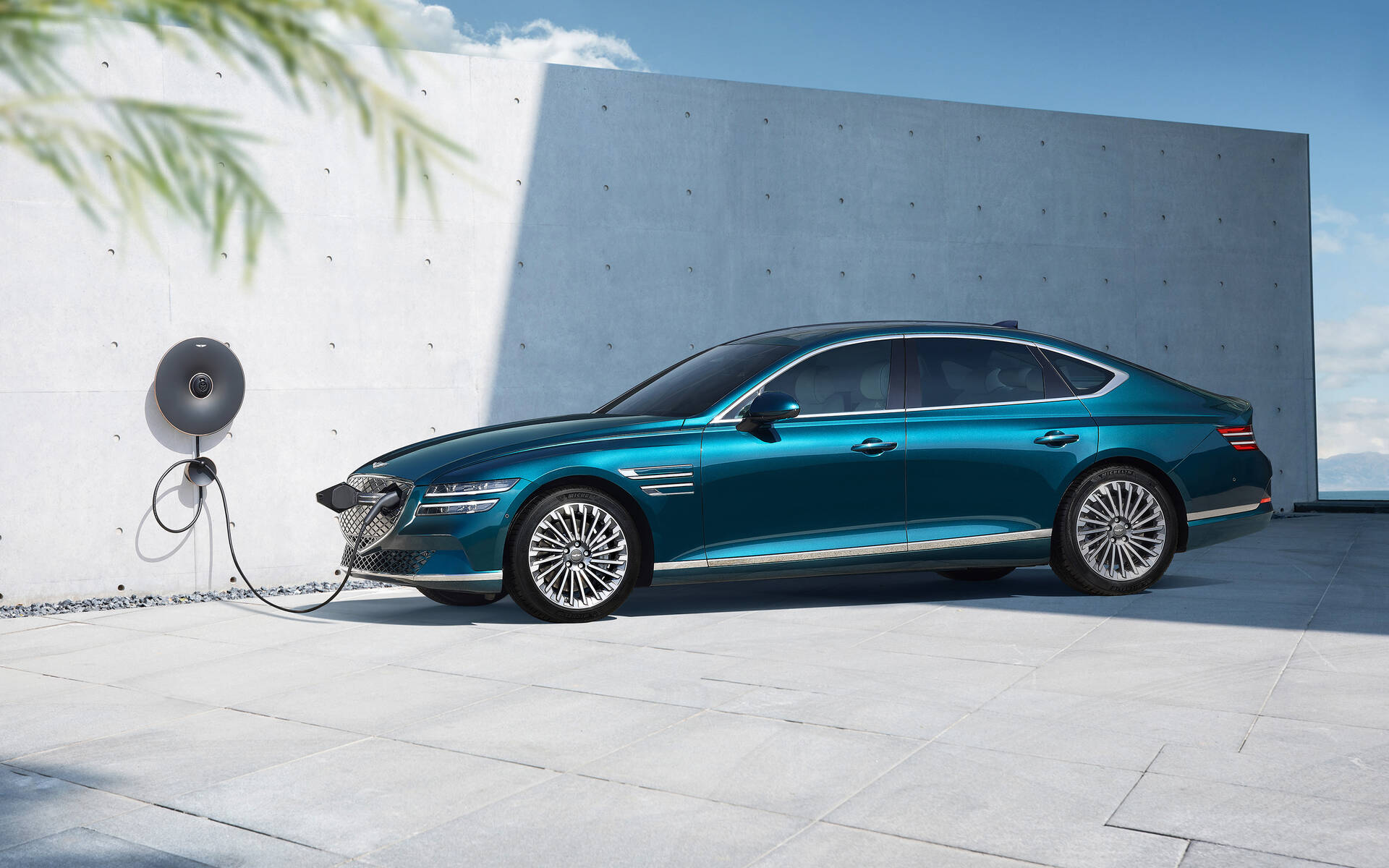 Genesis officially introduced its first electric vehicle, the Electrified G80 (not called eG80 as previously rumoured) during a world premiere at Auto Shanghai 2021.
"The Electrified G80, the perfect balance of athleticism and elegance, marks the beginning of our journey into the EV market, representing Genesis in the era of electrification," said Jay Chang, Global Head of the Genesis brand.
The Numbers
While certain specs are missing, such as battery capacity, we know that AWD comes standard. The car generates 272 kW (365 hp) and 516 lb-ft. of torque - it can sprint from 0 to 100 km/h in just 4.9 seconds in Sport mode. The estimated maximum range is more than 500 km based on Europe's old NEDC standard or 427 km based on the Korean EV certification system. The exact rating for North America will be slightly lower than the latter.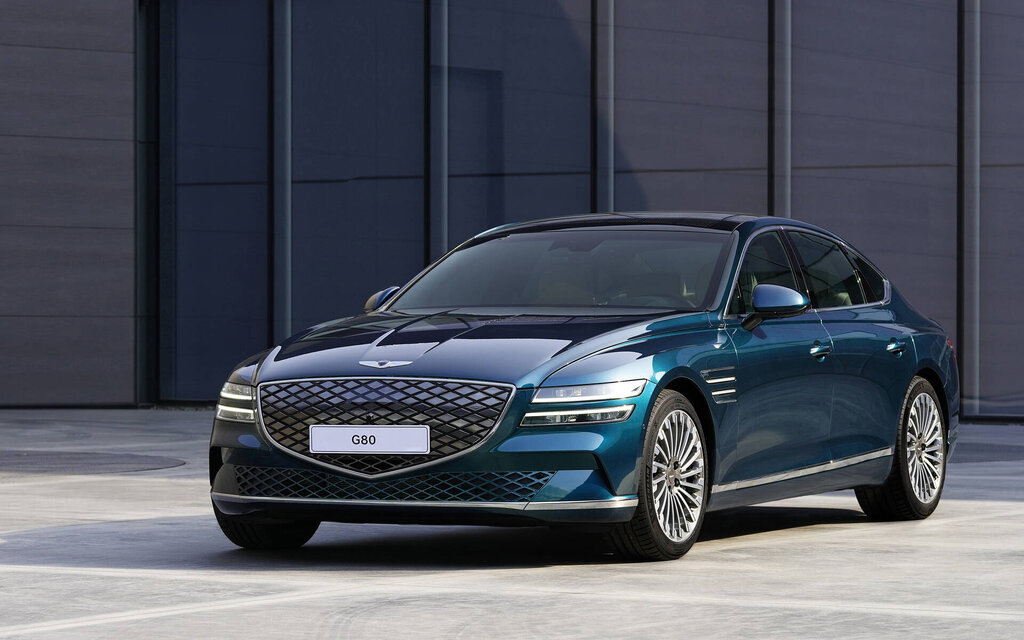 The Electrified G80 features a 400V/800V multi rapid charging system, allowing customers to use various charging infrastructures without an additional converter. According to Genesis, the battery can be charged from 10-80 percent in as little as 22 minutes.
A Disconnector Actuator System can also automatically connect or disconnect the motor and driveshaft based on various driving conditions, including vehicle speed and driving mode, enabling seamless switching between 2WD and AWD to reduce unnecessary power loss and increase efficiency.
Also, similar to the new Hyundai IONIQ 5 and Kia EV6, which are based on the same e-GMP architecture, the Genesis Electrified G80 provides V2L (Vehicle to Load) feature that enables customers to use electric power of 3.6kW to run appliances outside of the vehicle, such as a 55-inch TV and medium-sized air conditioner unit for up to 24 hours. The system can even be used to charge another EV.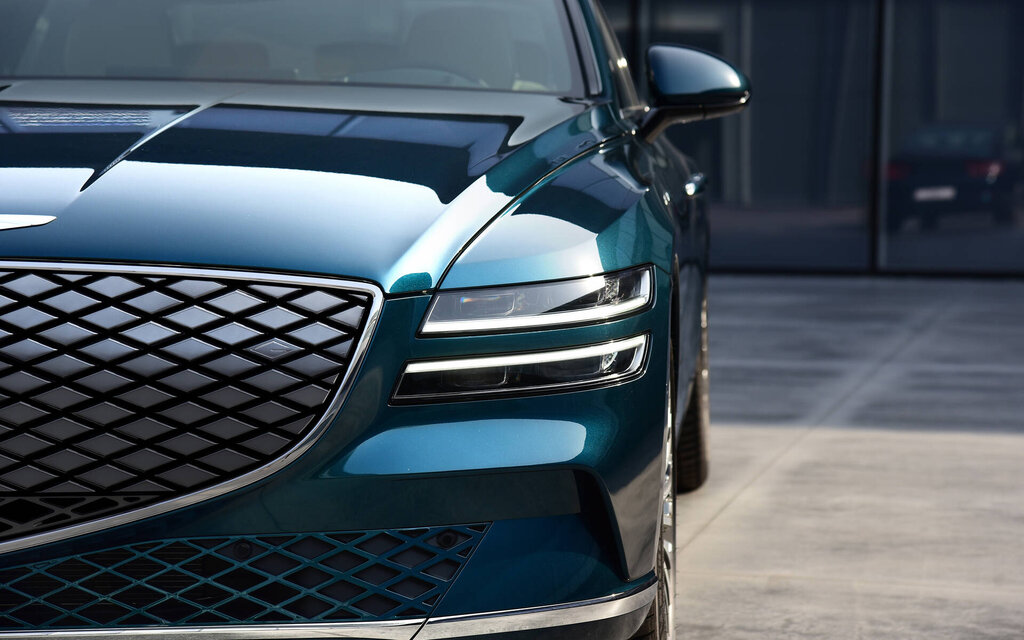 Looks Like a Regular G80
When it comes to styling, the electric variant looks very much like the refreshed-for-2021 G80, though with a slightly cleaner appearance. The brand's signature Crest Grille evolves into an aerodynamic crest featuring an inverted G-Matrix pattern. The charging door is located in the grille's upper right corner, and is invisible when closed. In the rear, obviously, the dual tailpipes are gone.
Up top, the solar roof integrated in the roofline can generate electricity using sunlight with a solar panel that increases energy efficiency. Inside, look for various natural and recycled materials, including leather that utilizes natural dye in the seats, console and rear seat armrests. In addition, an eco-friendly 'forged wood' garnish for electric vehicles, which is made from recycled pieces of wood from the furniture manufacturing process, as well as environmentally friendly fabric made from recycled PET have also been applied.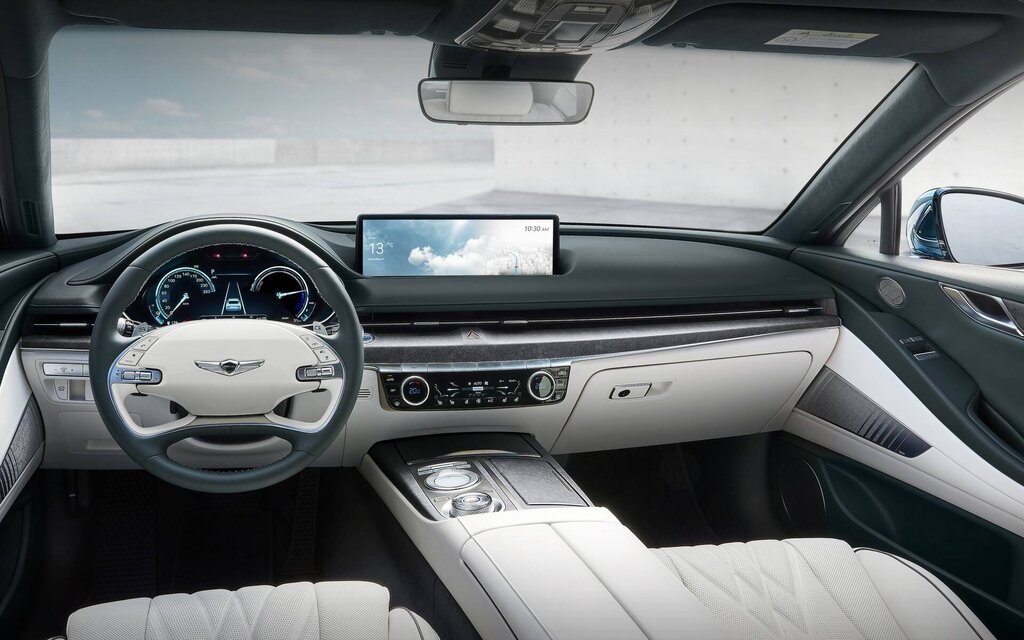 Following the lead of the GV80 midsize SUV, Active Noise Control-Road technology makes the cabin significantly quieter by measuring and analyzing road noises and simultaneously creating sounds at opposite phase. The Preview Electronic Control Suspension, which can be controlled by information supplied through the front camera and navigation system, further contributes to a smooth and refined driving experience, Genesis says.
Details specific to the North American market, including Canada, will be shared later this year. After the Electrified G80, which will likely be sold here as a 2022 model, other electric vehicles will join the Genesis lineup, most notably one or more SUVs.
Share on Facebook