Genesis Presents X Convertible Concept in Los Angeles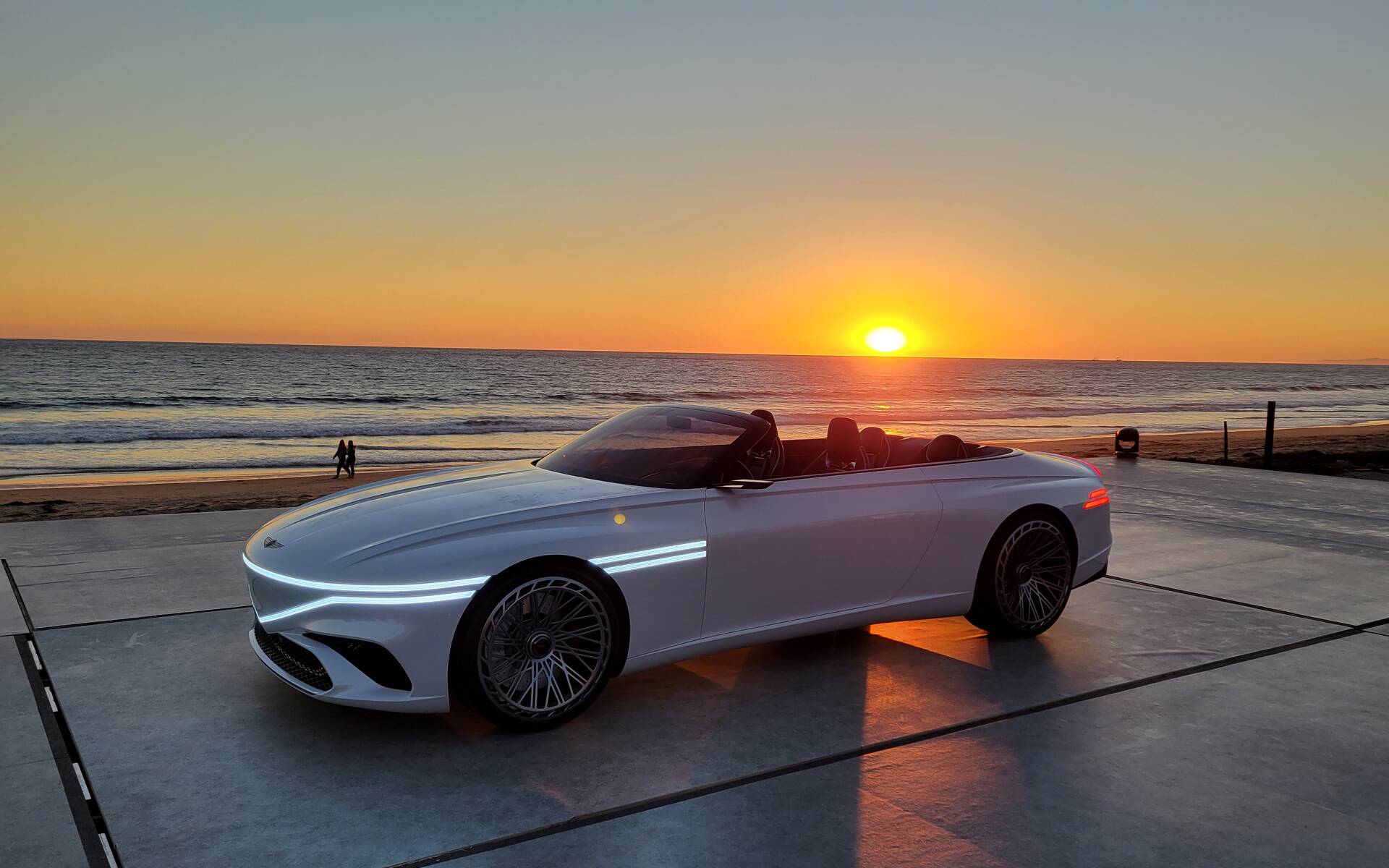 After showing off its X Speedium concept at the New York Auto Show in the spring and the X Concept earlier in 2021, Genesis now takes the top off its mysterious two-door temptation with the X Convertible Concept. The brand unveiled this new prototype in a bucolic setting along the beach in Malibu, California just before the Los Angeles Auto Show to put this latest creation in the Californian convertible lifestyle.
The X "design study" is now officially a trilogy at Genesis. And if we look at the young brand's past in terms of originality, like launching sedans before SUVs, this concept might a fighting chance of making it to the production stage.
As a reminder, the design behind the concept is Luke Donkerwulke, the famed designer known for its creations like the Lamborghini Murcielago, the Lamborghini Gallardo and the Bentley Flying Spur, among other prestigious creations.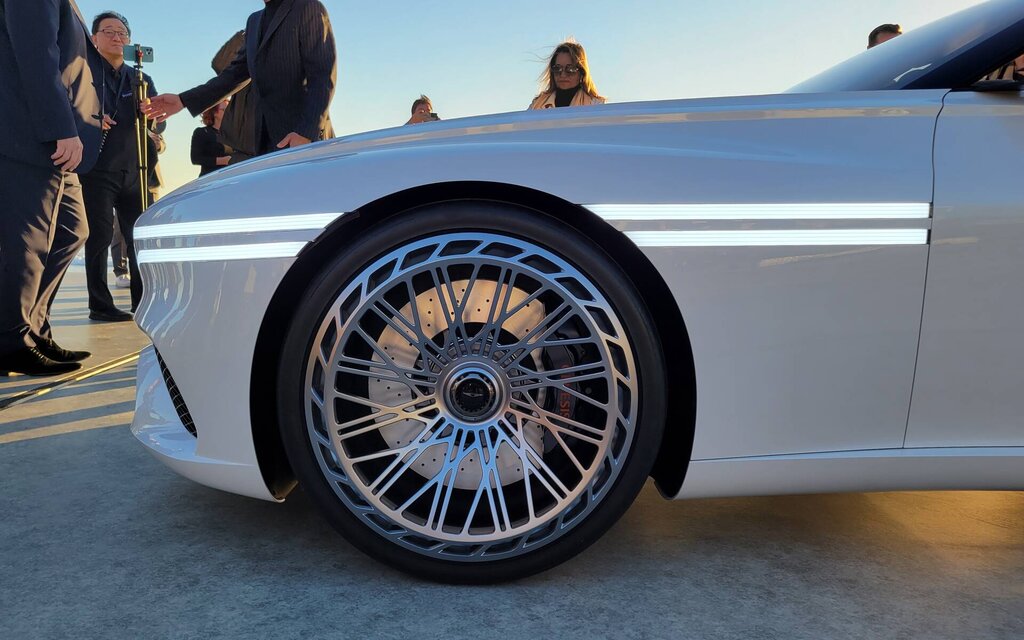 Of course, this concept, if it ever becomes a production model, will be fully electric, just like the 2021 X Concept and X Speedium Coupe concept we saw at the New York Auto Show in April 2022.
It has a folding hardtop roof, which has an integrated transparent moonroof. And according to its creator this one should be aimed at pleasing driving enthusiasts with a very sporty character.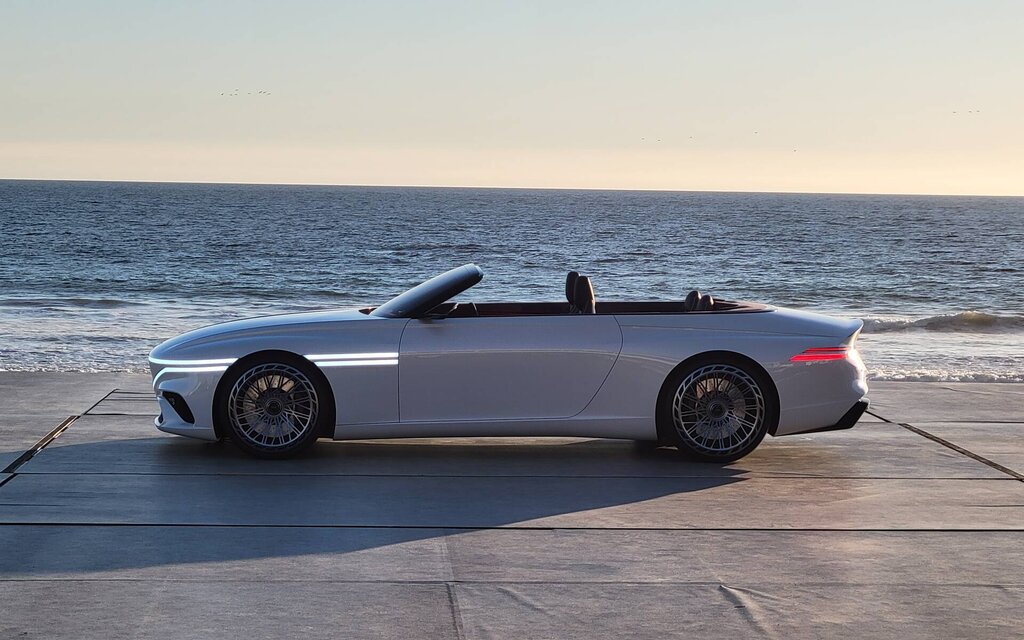 "Genesis started by producing sedans mainly targeting business users. While creating a new, differentiated design DNA, we gradually increased the emotional appeal by applying this DNA to the SUV typology. Now, electric powertrains have given us the perfect scenario in which to enjoy nature, and propelled the brand to create vehicles with even greater emotional resonance," said Chief Creative Officer, Luc Donckerwolke.
Why does Genesis insist on making three versions of the same concept? Will the third time be a charm ? Maybe the X Concept is just what the brand needs to charm people who love to drive in this electric era.
Share on Facebook