2022 Genesis G70 and GV70 Bring New Optimism for Genesis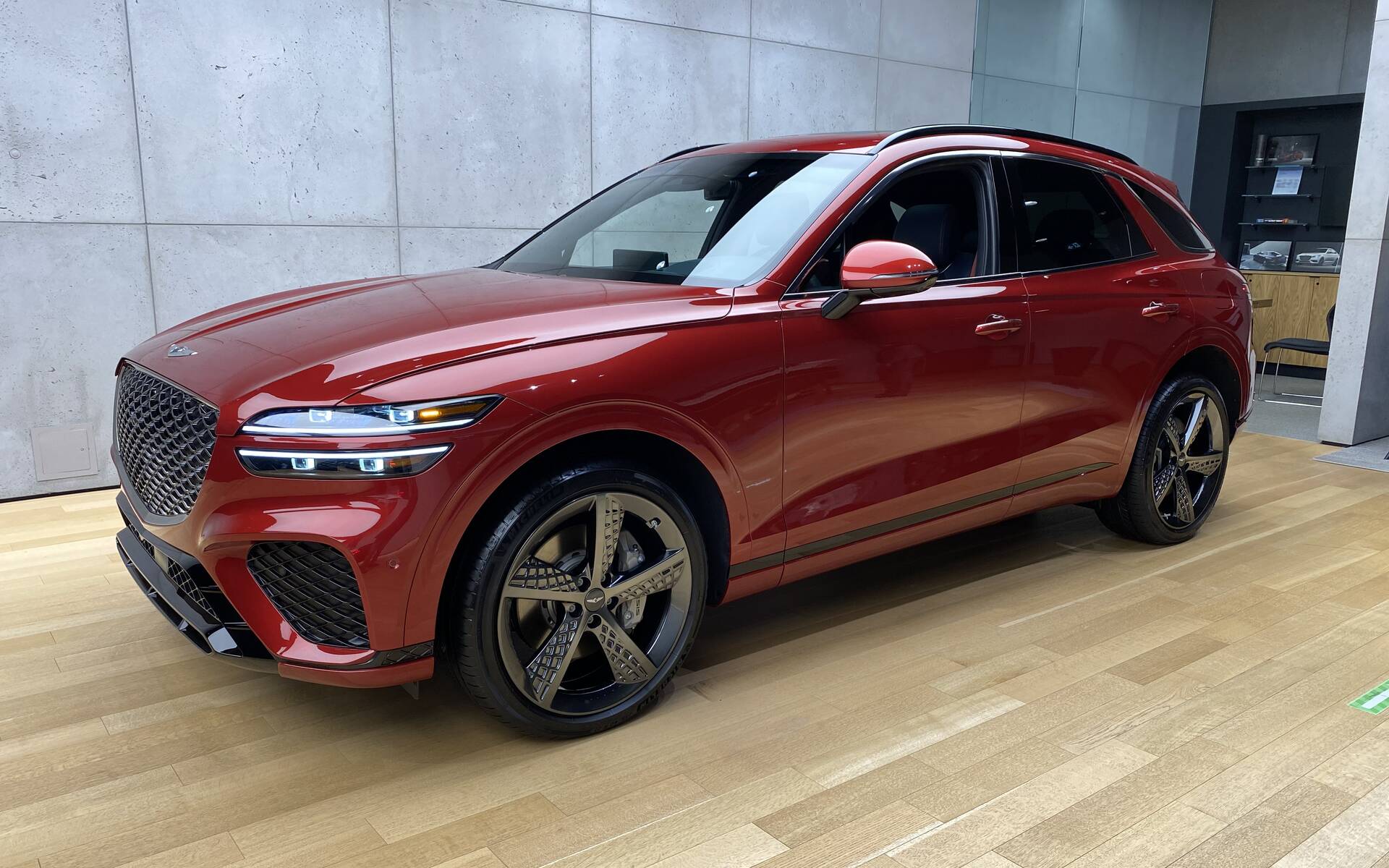 While Genesis is still just a few years old, it has gone on a product offensive since last year. After launching with a rebadged Hyundai Genesis in 2016 (sold as the Genesis G80), the brand added the G70 and G90, two more cars in a segment full of established competitors and now losing popularity due to the rise of SUVs.
The G80 received a thorough makeover for 2021 and is much more attractive than its predecessor. Then the all-new GV80 came along as Genesis' first-ever SUV, and despite the recent crash involving Tiger Woods that had the entire world talking, this model will have a big impact on sales.
Genesis, which plans to open more showrooms in 2021, wants to take on Acura, Lexus, Infiniti and Cadillac directly, with the ultimate goal of joining the same conversation as the revered German trio of Audi, BMW and Mercedes-Benz.
Two fresh new products will help the company, and they are both set to hit the market this summer as 2022 models—the updated G70 compact sedan and the brand new GV70 compact SUV. Earlier this week, we attended an exclusive presentation near Montreal, and here's what we learned.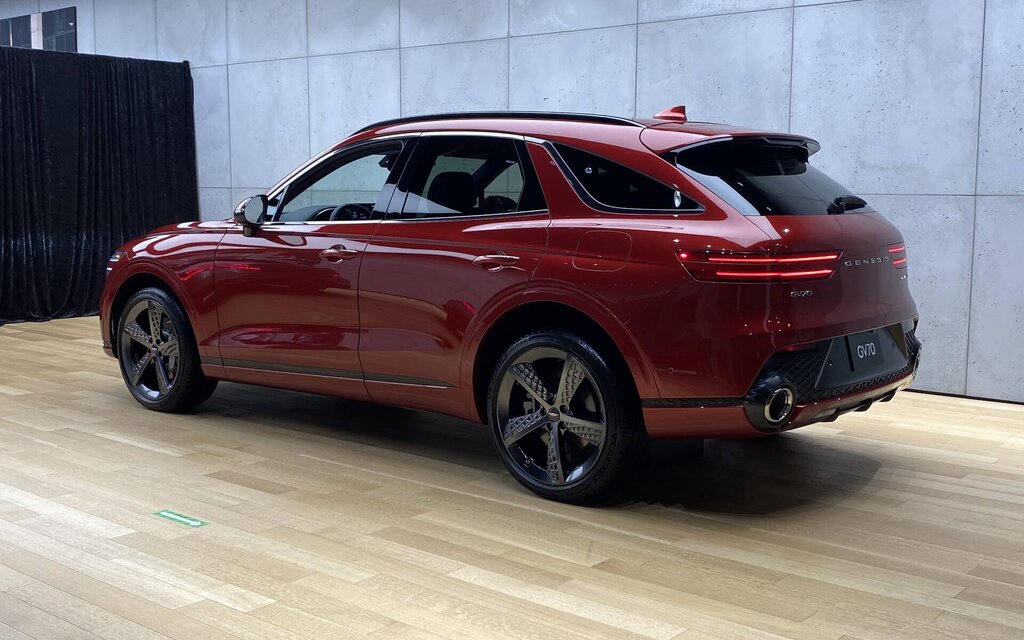 Genesis GV70
The GV70 is unquestionably destined to become the best-selling vehicle in the Genesis lineup as an exceptionally sleek and unique alternative to the Audi Q5, Acura RDX and Lexus NX.
It's a big breath of fresh air in an industry where being distinctive is becoming harder and harder. With fantastic attention to detail, muscular proportions, an elegant front fascia and gorgeous rear end, the GV70 will definitely turn heads and draw crowds. That's good because first impressions are crucial.
The cabin is just as marvellous, and all your senses will be pleased. The one-of-a-kind design, with its unique combination of colours and materials, almost feels like a Bentley. Seriously. Witness the 3D driver display, Nappa leather upholstery, 14.5-inch centre display and microsuede headliner.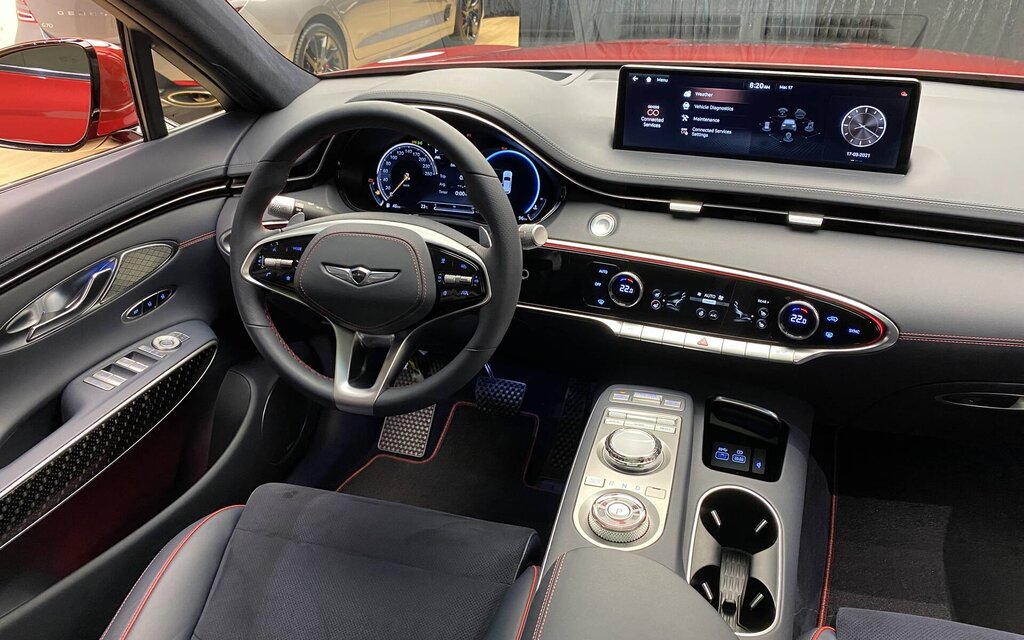 By the way, unlike the larger GV80, the new Genesis GV70 offers two different models. You have the standard one and also the GV70 Sport, which is kind of a response to Audi's S-Line trim or Acura's A-Spec.
While riding on the same platform as the G70, the GV70 shares its engines with the GV80, namely a turbocharged 2.5-litre four-cylinder and a twin-turbocharged 3.5-litre V6. Output is rated at 300 hp and 375 hp, respectively. The GV70 will come standard with all-wheel drive in Canada.
Genesis G70
The G70 gets a proper mid-cycle update for 2022. The revamped body looks leaner and more athletic, while interior revisions include new materials and colours, plus a new 10.25-inch centre touchscreen with many additional features.
Under the hood, the turbocharged 2.0-litre four-cylinder and twin-turbocharged 3.3-litre V6 engines remain. The former delivers 252 horsepower, while the latter cranks out 365 horsepower. All-wheel drive and an eight-speed automatic transmission are part of the mix, too.
With more refinement and appeal than ever before, the 2022 G70 looks to give the BMW 3 Series and Mercedes-Benz C-Class a more serious run for their money while seemingly having an edge over the Acura TLX, Cadillac CT5 and Lexus IS. Of course, with only about 8,000 units sold across North America last year, the G70 is no major threat, but that could change sooner rather than later. Just give Genesis a little more time to make a name for itself and you'll see.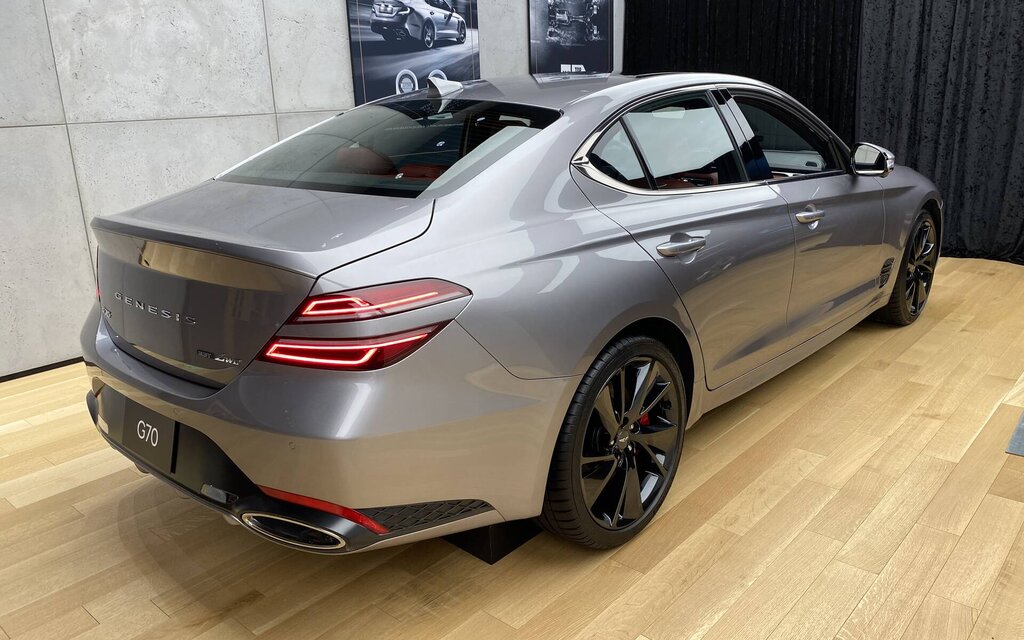 What About EVs?
At the moment, Genesis doesn't offer any electrified option, not even a mild hybrid variant. While the company is keeping a tight lip, we expect a fully electric Genesis to be revealed later in 2021, rumoured to be a small crossover built on a dedicated platform shared with Hyundai and Kia.
Helping Genesis is the fact that it has nowhere to go but up, unlike Lincoln or Infiniti, the latter dangerously close to hitting rock bottom. At the same time, there is little to no room for error, so Genesis' first EV needs to be a homerun.
Share on Facebook