Cadillac Super Cruise: More Upgrades are Coming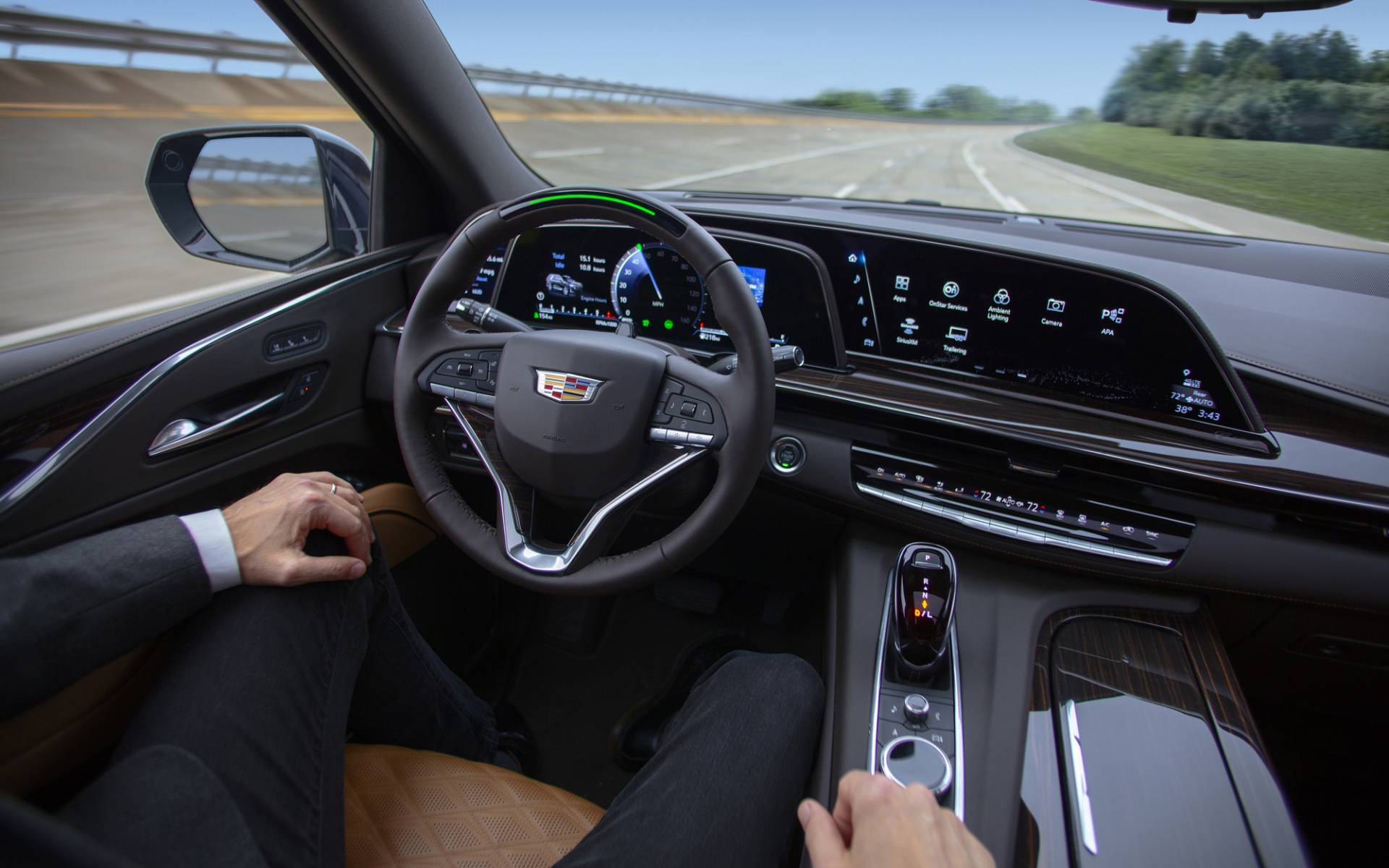 Earlier this year, we told you that Cadillac was upgrading its Super Cruise semi-autonomous driving system to allow automated lane changes.
Basically, all the driver has to do is to tap or fully latch the turn signal left or right, prompting the vehicle to change lanes on its own. In total, the functionality will be available on more than 300,000 kilometres of compatible highways in Canada and the U.S.
But Cadillac has more upgrades in store. As Super Cruise chief engineer Mario Maiorana told the Detroit Free Press, the system will also make it possible to go from one highway to another on interchanges, as long as the vehicle is in the lane connecting them. Drivers will have to regain control if the lane disappears after joining the new road.
Additionally, both the driver-facing camera that ensures the driver is alert and paying attention and the forward-facing camera that reads lane markings will be improved with new hardware and software to reduce how often sunlight blinds them, which should result in fewer system interruptions after sunrise and before dusk.
The enhanced Super Cruise system will be an option on the new 2021 Escalade SUV as well as the 2021 CT4 and CT5 sedans. It is expected to debut in the second half of 2020, but there might be some delays caused by COVID-19.
In the long term, the goal is to expand Super Cruise beyond the Cadillac brand, reaching 22 GM vehicles by 2023.
Share on Facebook