Ford Mustang Mach-E Makes First Appearance in Canada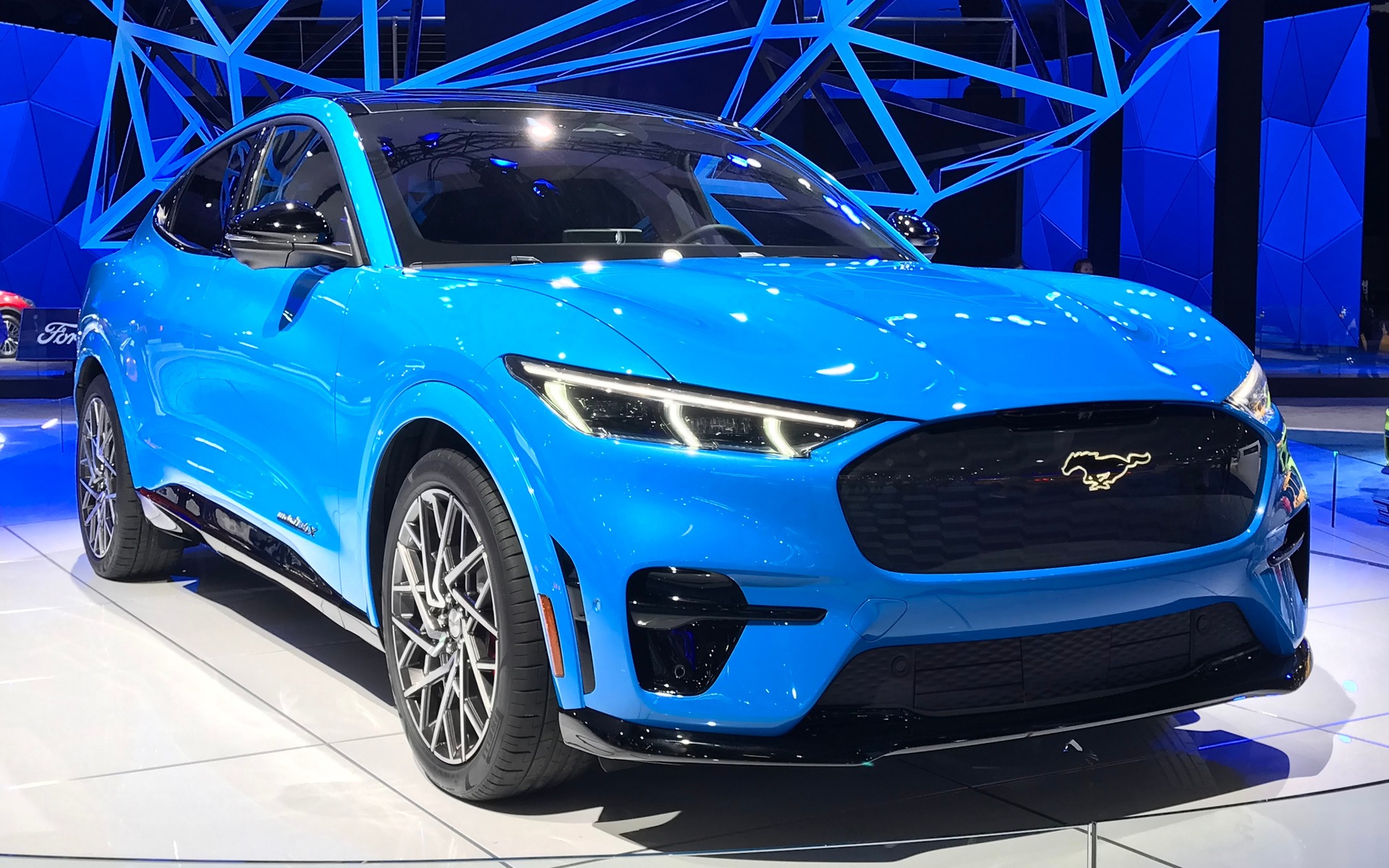 One of the stars of the 2020 Montreal Auto Show is definitely the all-new 2021 Mustang Mach-E electric crossover that Ford revealed last fall.
Borrowing a number of design cues from the legendary Mustang, the Mach-E propels the Blue Oval brand into a new era of mobility. It offers as much as 475 kilometres of zero-emission range.
The base model uses a rear-wheel-drive configuration, but naturally all-wheel drive is available, too. Pricing starts at just over $50,000 and the first units will arrive at Canadian dealerships by the end of this year.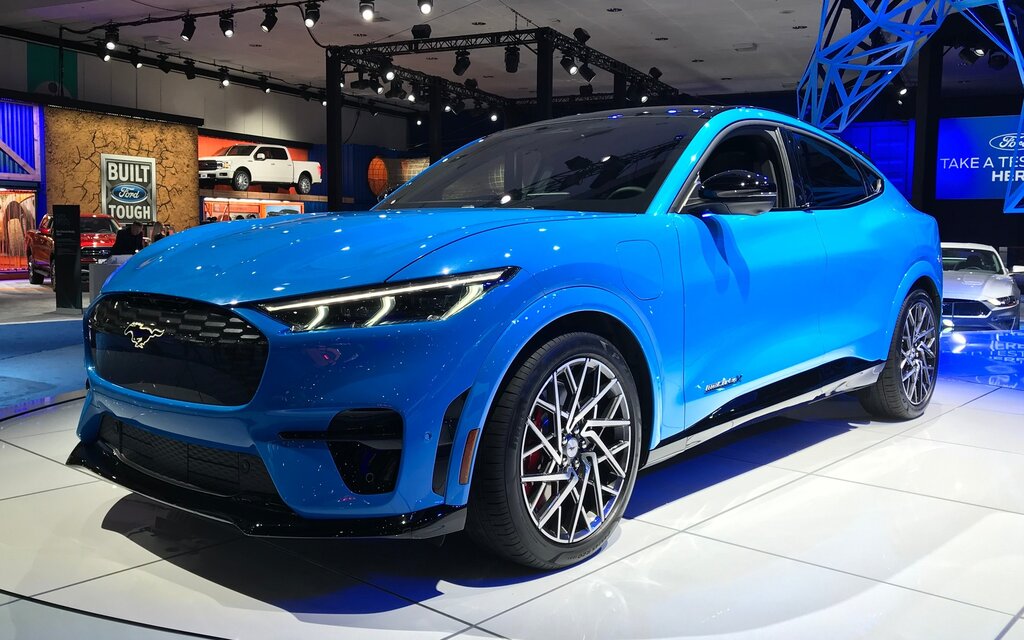 Electric Power FTW
If you like power, you won't be disappointed with the 2021 Mustang Mach-E. In top-line GT Performance trim, it generates 459 horsepower and a mind-boggling 612 pound-feet of torque. Combined with AWD, acceleration from 0-100 km/h is achieved in just 3.5 seconds. No other Mustang is quicker, not even the new Shelby GT500.
In terms of exterior dimensions, the Ford Mustang Mach-E is slightly longer, not quite as wide and exactly the same length as the Porsche Macan. That being said, its most direct competitors will be the future Tesla Model Y and Volkswagen ID. 4.
Inside, a massive 15.5-inch vertical touchscreen dominates the centre stack and it will be your hub for virtually all functions and apps.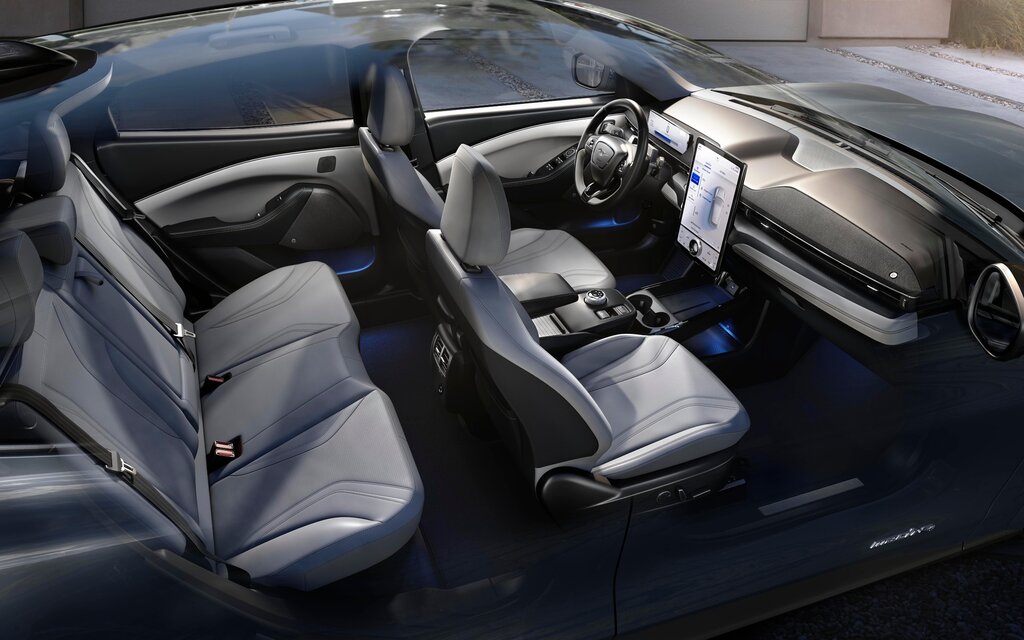 Pricing for the 2021 Ford Mustang Mach-E is as follows:
Select at $50,495
Premium at $59,495
California Route 1 at $64,495
First Edition at $71,995 (sold out)
GT Performance Edition at $82,995
The federal rebate of $5,000 doesn't apply here because the MSRP is higher than $45,000. However, customers in Quebec can receive up to $8,000 from the government.
Share on Facebook