Watch: Ford
Mustang Mach-E

Wins at Drifting in the Snow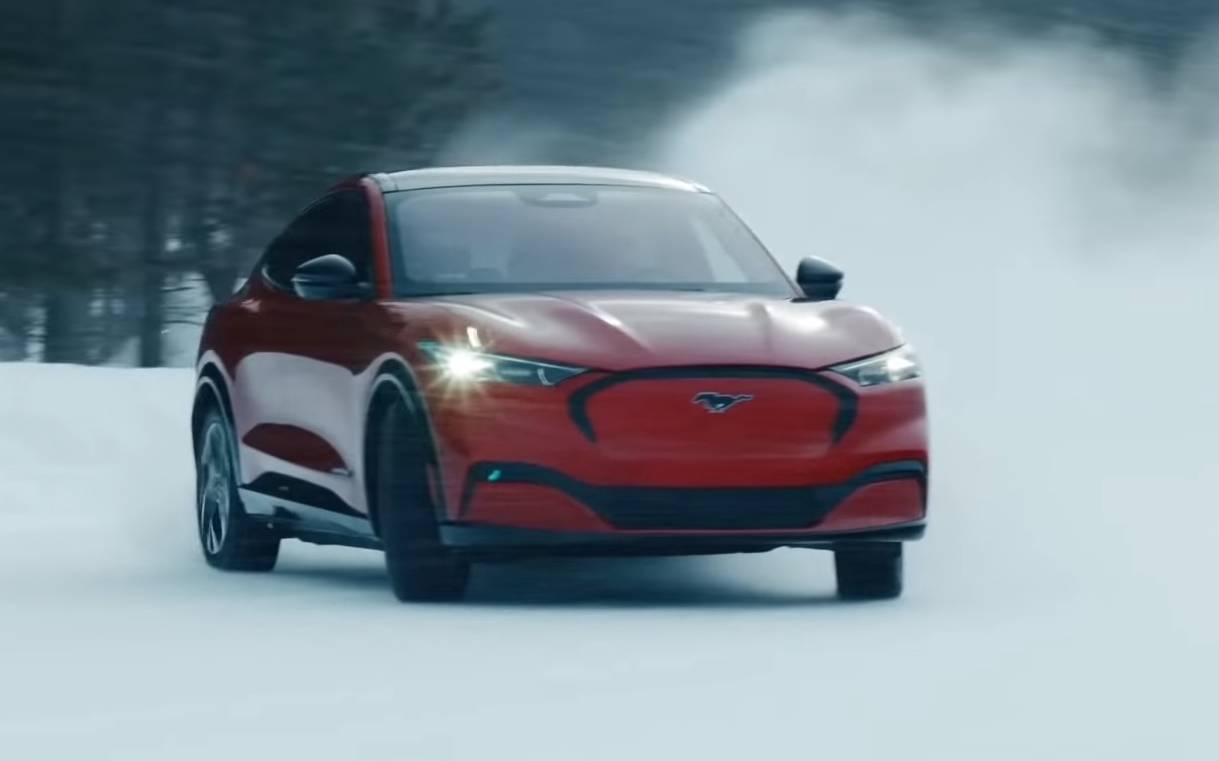 The Ford Mustang is good at a lot of things, but it's far from the ideal vehicle to conquer snow and other slippery conditions. The new Mustang Mach-E electric crossover? That's a different story.
Unlike the RWD-only pony car, Ford's performance EV is available with torque-vectoring all-wheel drive technology that improves handling and all-weather capability. The company has undertaken a series of tests in extreme cold and low-grip conditions at its Smithers Winter Test Center in Michigan.
We even have a video of the mighty Mach-E dancing and drifting confidently in the snow:
Don't you want to go out there and do the same thing right now?
"Mach-E's available all-wheel drive is designed to help instill driver confidence in all conditions," explains Robert Iorio, vehicle engineering manager for the Ford Mustang Mach-E. "The team has integrated e-drive propulsion, all-wheel-drive calibration and brake control in a way that optimizes fine motor skills to enable an immediate response in low-traction conditions and ensure the performance expected from Mustang — even in the snow."
The 2021 Ford Mustang Mach-E can already be ordered starting at $50,495 in Canada. Deliveries are expected to begin in late 2020.
Share on Facebook