Mercedes-Benz Vision EQS Could Beat Tesla at its Own Game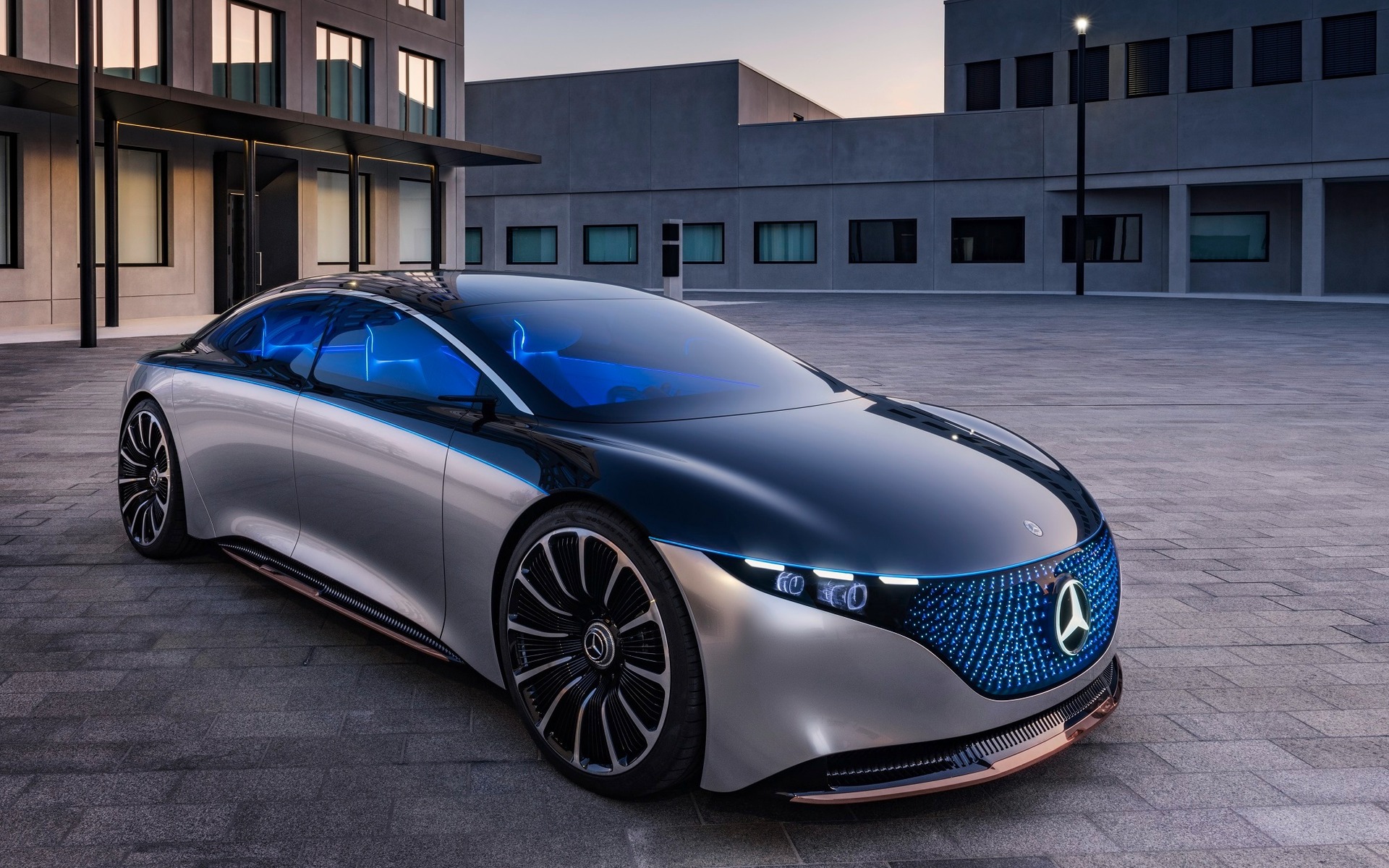 Tesla's reign as the long-range EV champion may soon come to an end. Its flagship Model S sedan will face tough competition from Mercedes-Benz, which promises big things with its new Vision EQS concept unveiled yesterday at the 2019 Frankfurt Auto Show.
Offering a preview of tomorrow's full-size electric luxury cars, this four-door model is the fourth concept to be launched under the German automaker's EQ sub-brand.
It features electric motors at the front and rear axles (creating an all-wheel drive setup) and a 100-kWh battery integrated deep into the vehicle floor. Producing a combined 469 horsepower and 561 pound-feet of torque, this system allows 0-100 km/h sprints in under 4.5 seconds.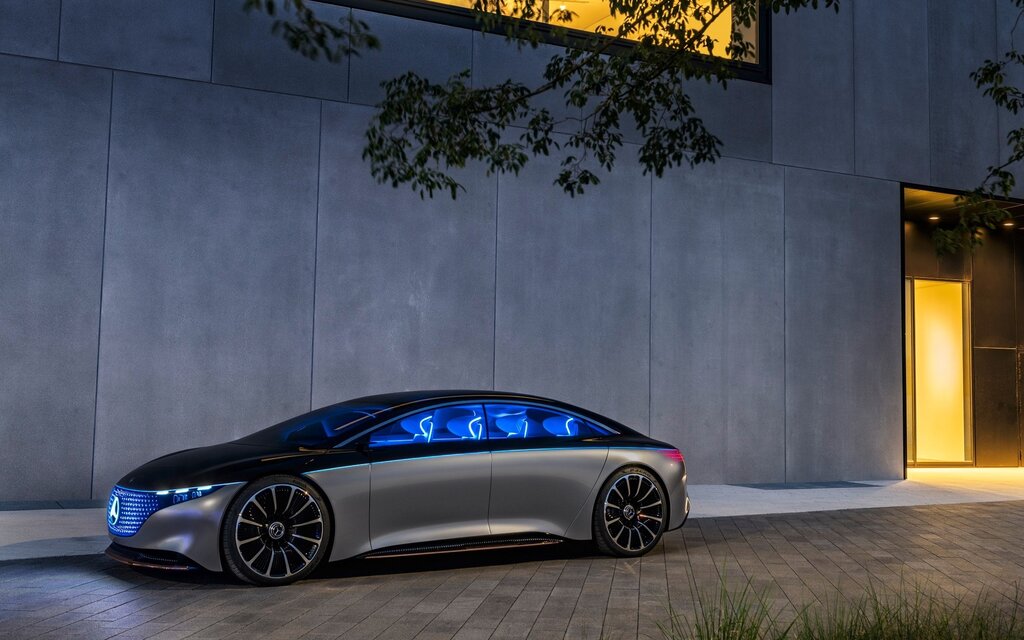 More importantly, the Vision EQS concept is said to offer a range of up to 700 kilometres according to WLTP test cycle. That number would inevitably be lower in North America, but it might still be high enough to best the 600 kilometres achieved by the Model S Long Range.
Mercedes-Benz also claims users will be able to charge the battery to 80 percent in considerably less than 20 minutes when plugged into a fast-charging station that can deliver 350 kW.
Another interesting aspect, from a technical standpoint, is that the platform is fully variable. In other words, thanks to the modular design, the wheelbase and track, as well as all other system components and especially the battery, are adaptable and therefore suitable for a wide range of different vehicle concepts.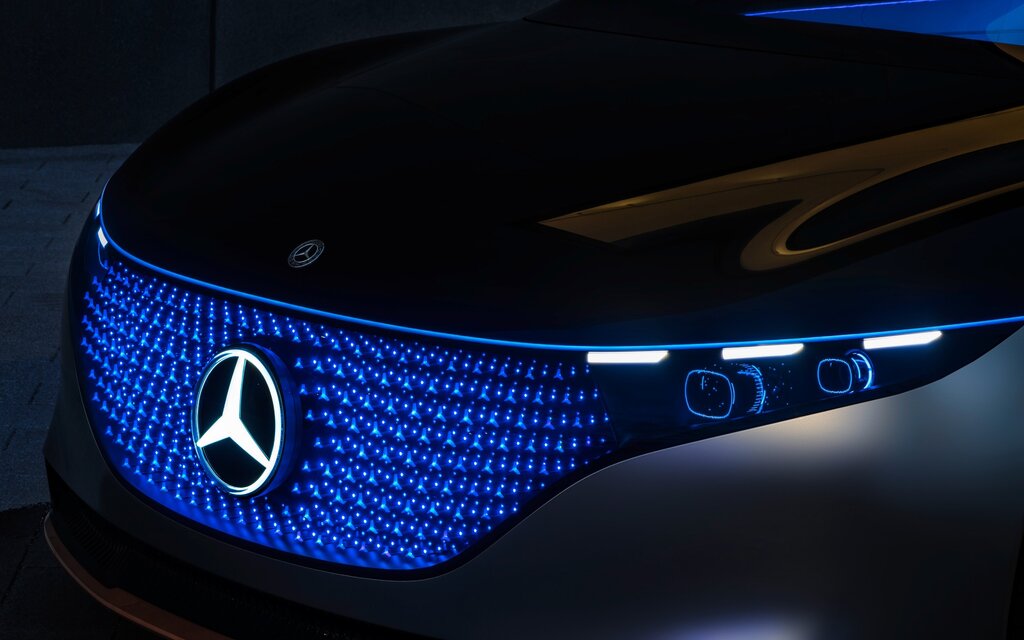 While having a clear focus on the driver, this concept also supports level-3 autonomous driving. Modular sensor systems could even allow full autonomy in the future, the company insists.
The structure of the Mercedes-Benz Vision EQS is based on a mix of steel, aluminium and carbon fibre. As for styling, the vehicle impresses with a 360-degree "light belt," a black-panel grille illuminated by a total of 940 individual LEDs, and gigantic 24-inch multi-spoke wheels. The fancy headlights create a holographic effect of floating light modules while the body-integrated taillights consist of 229 individual LED stars.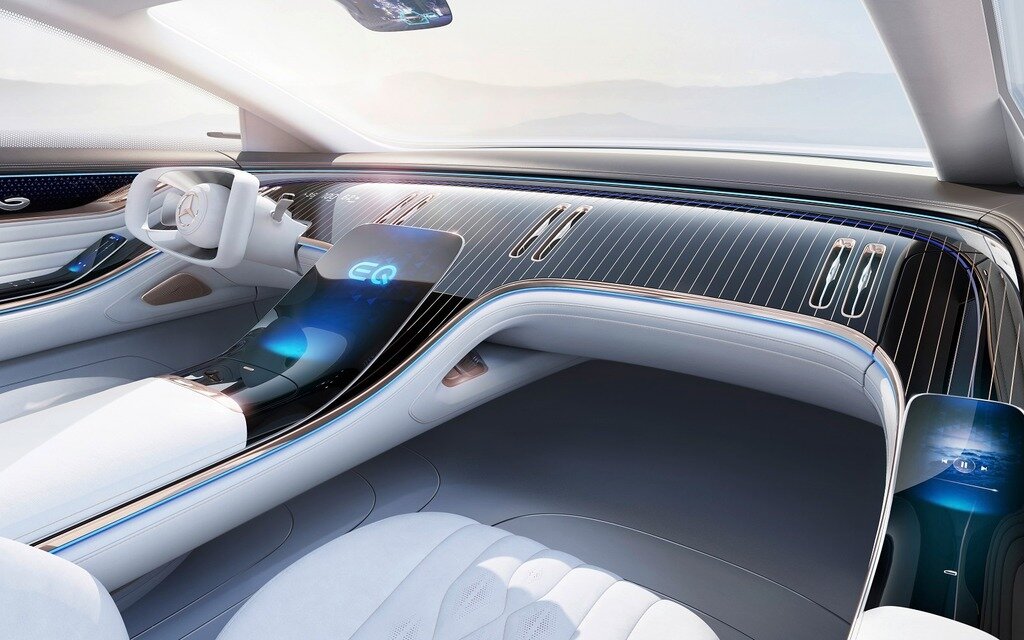 Finally, the clean and elegant interior takes its inspiration from the world of luxury yachts and features an advanced version of the MBUX infotainment system. There is a giant, cascading display over the centre console and smaller ones in the door panels. Sustainable materials are used including artificial leather and plastics made from recycled bottles.
If this is the future of Mercedes-Benz cars, count us in!
Share on Facebook