Mercedes-Benz EQV Concept Hints at a Cool Electric Van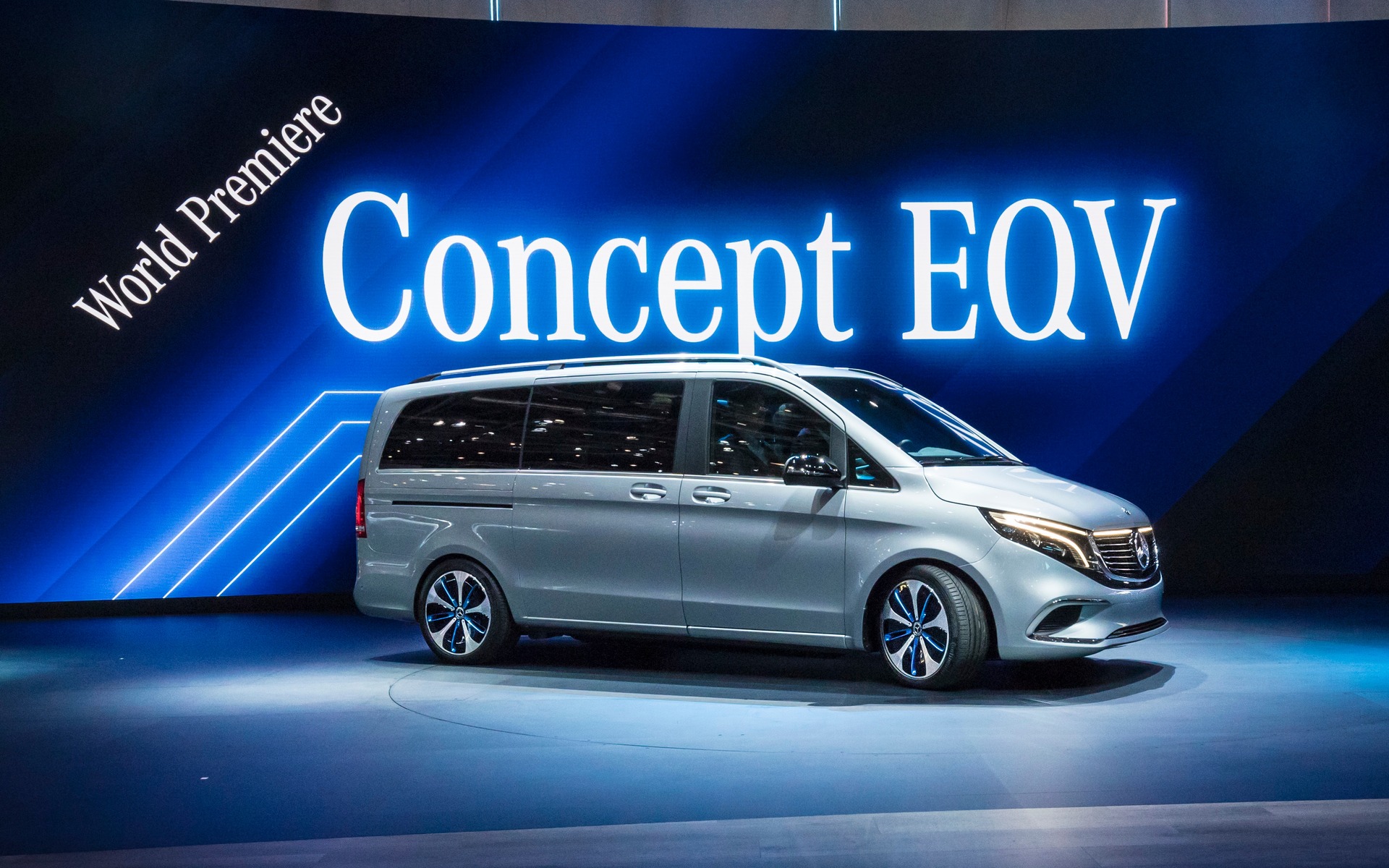 Mercedes-Benz is set to expand its EQ lineup of electric vehicles with the all-new EQV Concept van, unveiled in a world premiere this week at the 2019 Geneva Auto Show and scheduled to appear as a series-production model late this summer at the Frankfurt Auto Show.
It will join the EQC compact crossover and the upcoming EQA-based compact car.
Picture the Mercedes EQV as a more technologically advanced, fully electric variant of the current Metris cargo and passenger vans. The 201-horsepower electric motor, the transmission with fixed ratios, the cooling system and the power electronics form a compact unit on the front axle. Energy comes from a 100-kWh lithium-ion battery, which is said to offer a range of up to 400 kilometres, about a quarter of which can be supplied by just 15 minutes of fast charging. Top speed is rated at 160 km/h.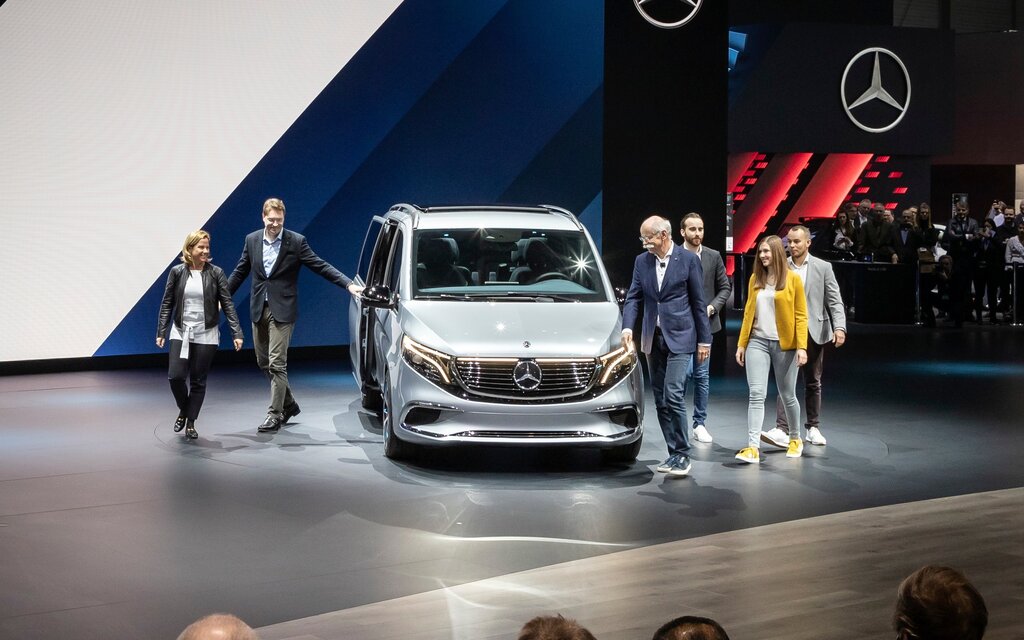 Accommodating up to eight occupants, the concept vehicle allows for a broad range of seating configurations and uses. For example, when equipped with six individual seats, the EQV Concept can serve as a shuttle vehicle for VIP transportation—the ride, as you can expect, should be quite comfortable. Plus, with the battery mounted in the underfloor, interior space is not compromised one bit.
The exterior of the Mercedes-Benz EQV Concept reflects the brand's "Progressive Luxury" approach, highlighted by a radiator grille (even though there's no combustion engine) with chrome inserts and an LED band, as well as dynamic-looking LED headlights and 19-inch wheels.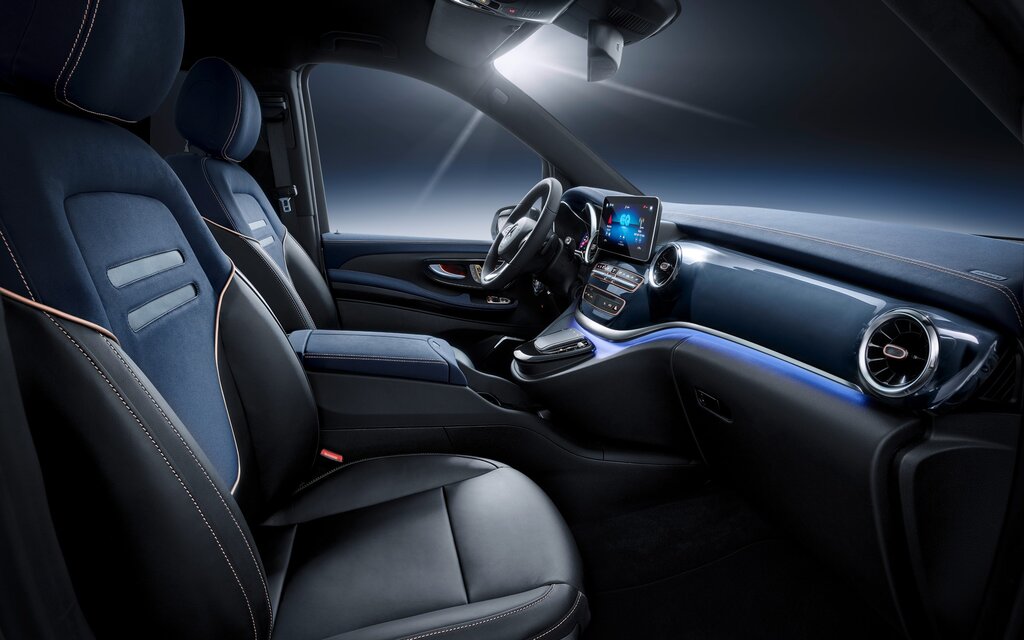 Meanwhile, the interior combines cool aesthetics (a Midnight Blue leather-like dashboard and rose-gold accents, for example) with state-of-the-art technology, led by the new MBUX infotainment system that is gradually being applied throughout the Mercedes-Benz lineup.
The modified navigation system takes into account the charge level of the battery. There will also be apps for remote services like adjusting cabin temperature before you enter the vehicle or making cash-less payments at public charging stations.
Look for more information, including specs and capabilities, to be released when Mercedes-Benz launches the production EQV in Frankfurt (September 12-22).
Share on Facebook