Mercedes-Benz EQS Teased Further Ahead of World Premiere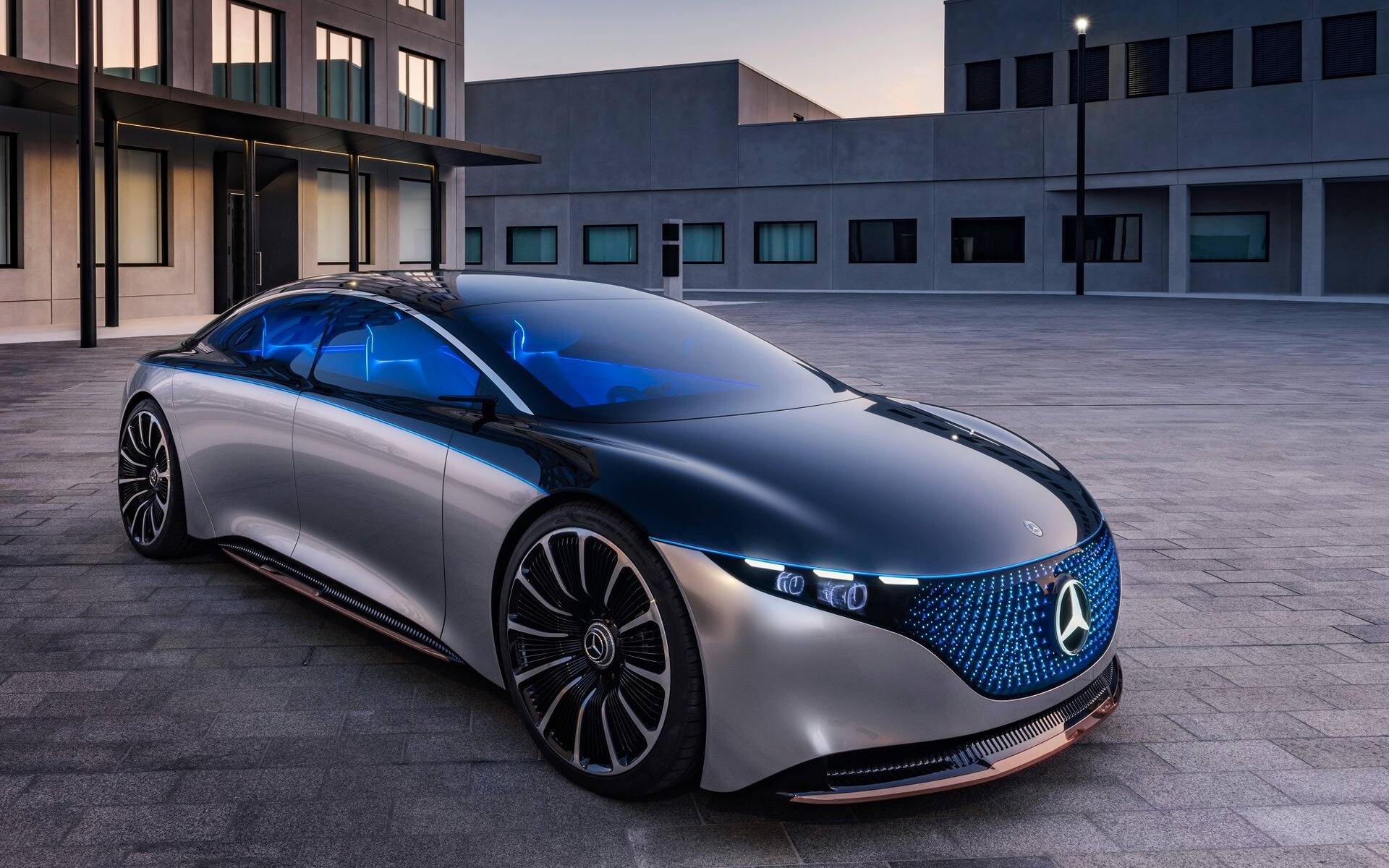 Two weeks before the official world premiere of the EQS full-size electric sedan, Mercedes-Benz is giving us a preview of the interior and sharing more insights about the car's features.
The EQS is a collaboration between the German automaker's four design studios around the world (Germany, California, France, China). Lead exterior designer Robert Lesnik says it perfectly embodies the concept of "Progressive Luxury" introduced by the new range of EQ battery-electric vehicles.  
Smooth Silhouette
The Mercedes-Benz EQS stands 5.2 metres long and its massive wheelbase results in very spacious interior. The short, clamshell-style hood blends into a long, arched roof to create another one of those four-door coupe profiles that are quite popular across the industry now.
According to Lesnik, the EQS will be the most aerodynamic production car in the world, its extremely low drag coefficient also attributable to a unique set of wheels designed to reduce turbulence while driving.
First-class Interior
The cabin of the Mercedes-Benz EQS is in many ways similar to that of the new S-Class sedan, although the centre console is specific to the former since it has no transmission tunnel.  
The 12.8-inch OLED centre display is the same, while a 12.3-inch digital instrument panel faces the driver. This is the standard setup, mind you. The EQS will also be available with the brand new MBUX Hyperscreen, a pillar-to-pillar 56-inch interface that's actually made up of several displays that give the illusion of being interconnected. Circular ambient lighting completes this floating, avant-garde aesthetic in the dark.
Three Different Soundscapes
One of the unique things about this electric sedan is the three different soundscapes available for drivers. Lead sound engineer Thomas Küppers is quite proud of the work his team has done to simulate the experience of a combustion-engined car.
Silver Waves is "sensuous and clean," Vivid Flux is "crystalline, synthetic yet humanly warm," while Roaring Pulse is "reminiscent of powerful machines, creating a sonorous and extroverted feel."
Additional soundscapes are currently in development and will be made available via over-the-air updates. Obviously, you will always have the possibility to turn everything off and enjoy a completely silent powertrain.
Check back with us in mid-April for the world premiere of the Mercedes-Benz EQS. We'll have lots more pictures and details to share including performance and range.
Share on Facebook