Check out Mercedes-Benz's "Avatar"-inpired Concept at CES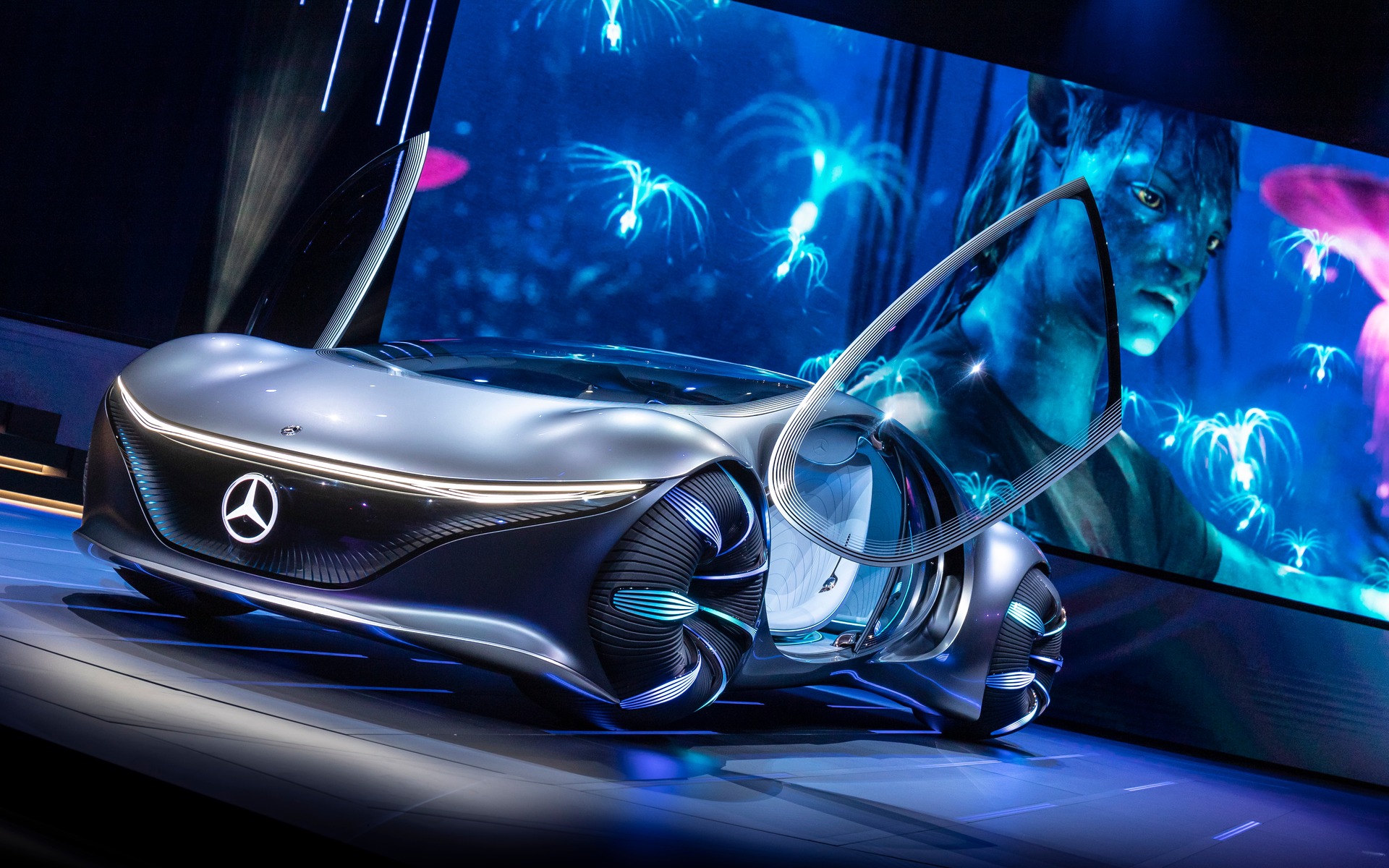 As part of the 2020 CES in Las Vegas, Mercedes-Benz took its Vision concept series to an otherworldly level with the debut of a spectacular car inspired by the Avatar movies, the second of which is due in December 2021.
Ola Källenius, Chairman of the Board of Management Daimler AG and Mercedes-Benz AG, hosted the presentation alongside director James Cameron at the Park Theater of Metro-Goldwyn-Mayer (MGM).
The German automaker says the Vision AVTR connects human, machine and nature in an unprecedented way (the transparent door panels certainly play a big role) and shows the vision of a "zero impact car." For example, the revolutionary battery technology is developed with graphene-based organic cell chemistry that is completely free of rare earths and metals. The materials of the battery are compostable and therefore completely recyclable.
In terms of design, the exterior and interior of this concept combine shapes, textures and lights that evoke certain elements of nature in the universe of Avatar. The stretched "one-bow" silhouette and spherically pronounced wheel arches convey a definite sense of sportiness, while the oversized tires allow forwards, backwards and diagonal movements at an angle of up to 30 degrees. In the rear, 33 multi-directionally movable flaps enable a new interaction of the Vision AVTR with its surroundings.
The minimalist, blue-lit cabin offers a pretty unique way of controlling the vehicle and enjoying the drive. There are no pedals or steering wheel, only a multifunctional control element in the centre console. What's more, a menu selection projected onto the palm of the hand allows the passenger to intuitively choose between different functionalities, like exploring the fictional planet of Pandora from different perspectives.
Admit it, this is all very cool!
Share on Facebook