Tesla Announces First Made-in-China
Model 3
The Tesla Model 3 hit the Chinese market a short while ago, with units built in California and shipped straight to China. This, of course, made it relatively expensive for customers over there.
But now, Tesla has announced the launch of its first made-in-China Model 3, a Standard Range Plus version with a starting price of 328,000 yuan (approx. $64,200 CAD). It appears to be identical to the American model, but 49,000 yuan (nearly $10,000) cheaper.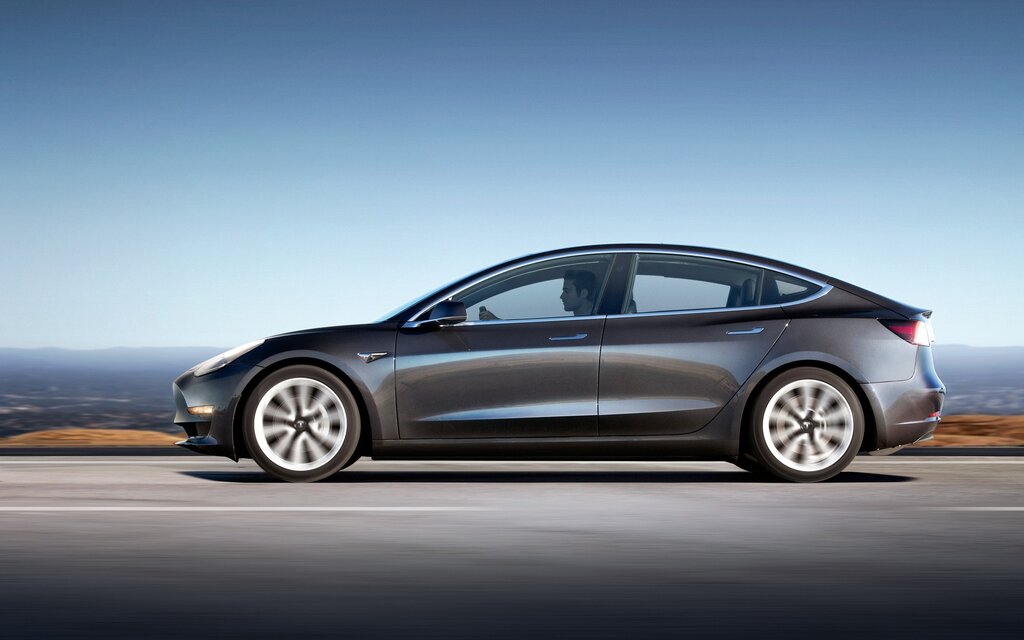 Deliveries will start in 6-10 months, the company said, meaning Chinese customers who pre-order their domestically built Model 3 right now—with a deposit of 20,000 yuan ($4,000)—should expect to receive it in late 2019 or early 2020. They might get access to some EV incentives, too, unless the government in China pulls them back.
To be clear, the Tesla Model 3 made in China is not planned to be exported to North America. Our units will continue to roll off the Fremont assembly plant.
In Canada, the Model 3 Standard Range Plus, which can travel up to 386 kilometres on a full charge, currently retails from $53,700. The Long Range version with 499 kilometres starts at $67,200.
On May 1st, the same day that Justin Trudeau's new EV rebate program officially came into effect, Tesla added a cheaper Model 3 version with a software-locked range of 150 kilometres and a base price of just $44,999, making it eligible for the $5,000 federal reduction.
Share on Facebook