Geely Ji He A Hailed as Chinese Tesla
Model 3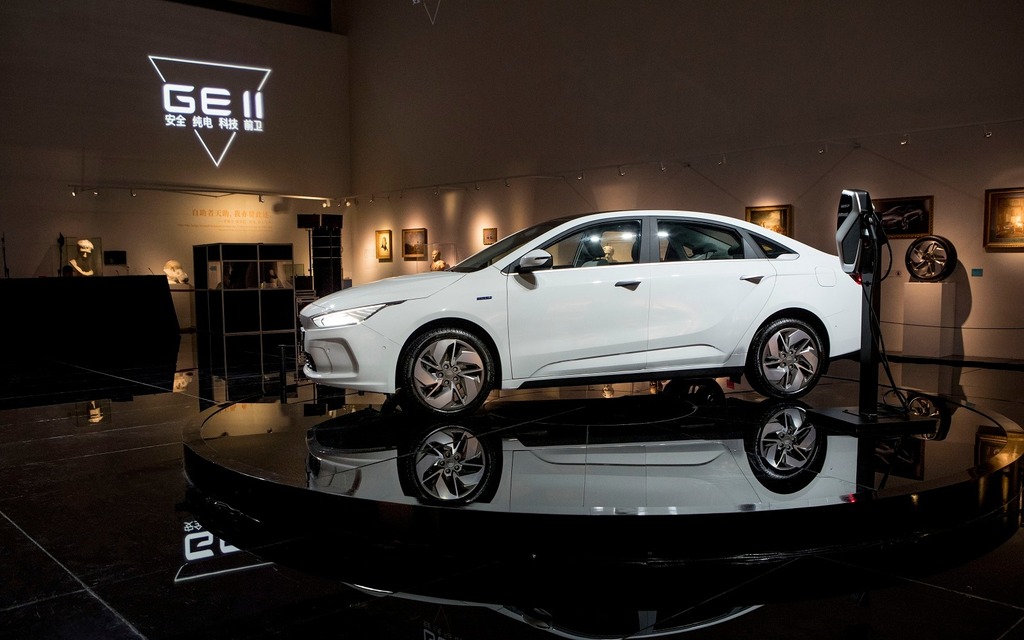 As deliveries of the Tesla Model 3 in China began a few weeks ago, Chinese automaker Geely launched a new offensive in an effort to maintain and hopefully increase its tiny share of the EV market in that country, which currently stands at about 3 percent.
Geely's brand-new, zero-emission sedan could prove to be a game changer thanks to a formula that isn't too far off the one used by the famous California-based rival.
Initially presented in late February under the code name "GE-11," the Geely Ji He A is already being considered by many people in China as the local Model 3. While the exterior design is probably best described as an electrified Mitsubishi Lancer, the clean and modern interior with geometric patterns has plenty of appeal.
A floating 12.3-inch infotainment display sits atop the dashboard (the Model 3 has a 15-inch screen) and a smaller display behind the steering wheel provides vital information to the driver. A shift dial rests on the centre console in between the start-stop button and a series of tactile controls. Advanced technologies like adaptive cruise control, head-up display, blind spot monitoring and semi-automatic parking assist are available, too.
Of course, in order to compete with Tesla, the Geely Ji He A must offer significant range. Two powerful batteries can be specified: a 61.9-kWh unit that's good for 500 kilometres and another rated at 51.9 kWh that can cover 410 kilometres—pretty much the same numbers as the Model 3.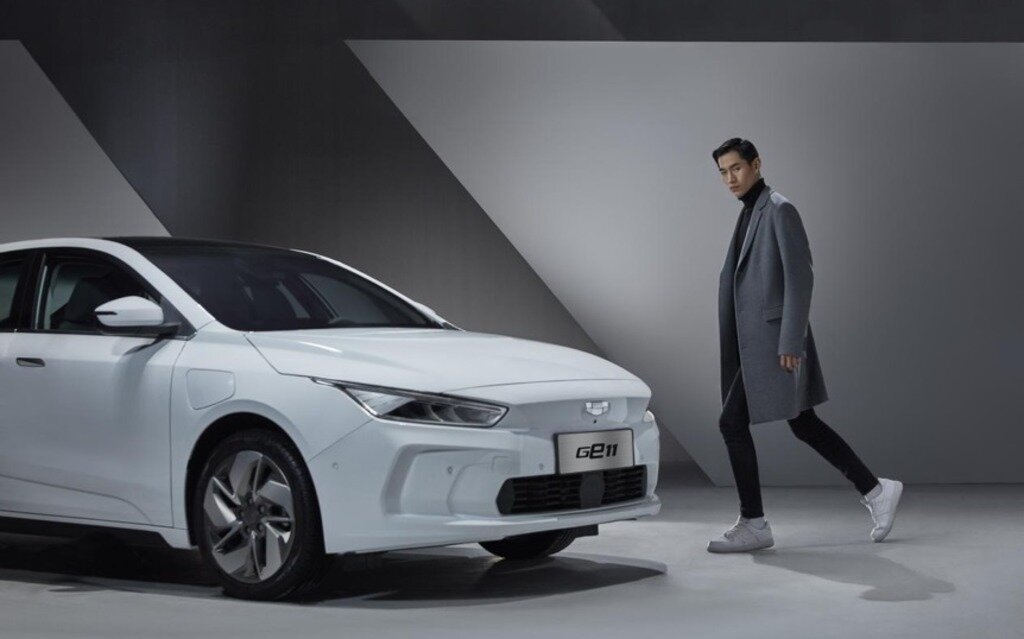 Apparently, it's possible to charge the battery back to 80 percent in 30 minutes using a fast-charging station. As for the electric motor, it produces 130 kilowatts or 174 horsepower.
The Geely Ji He A will first be sold in China (where it's expected to retail for half the price of a Model 3), but the company wants to make it the "first globally strategic model" of its newly created Geely New Energy sub-brand. Still, don't expect to see it in Canada.
Share on Facebook