Honda Urban EV Concept: What a Design!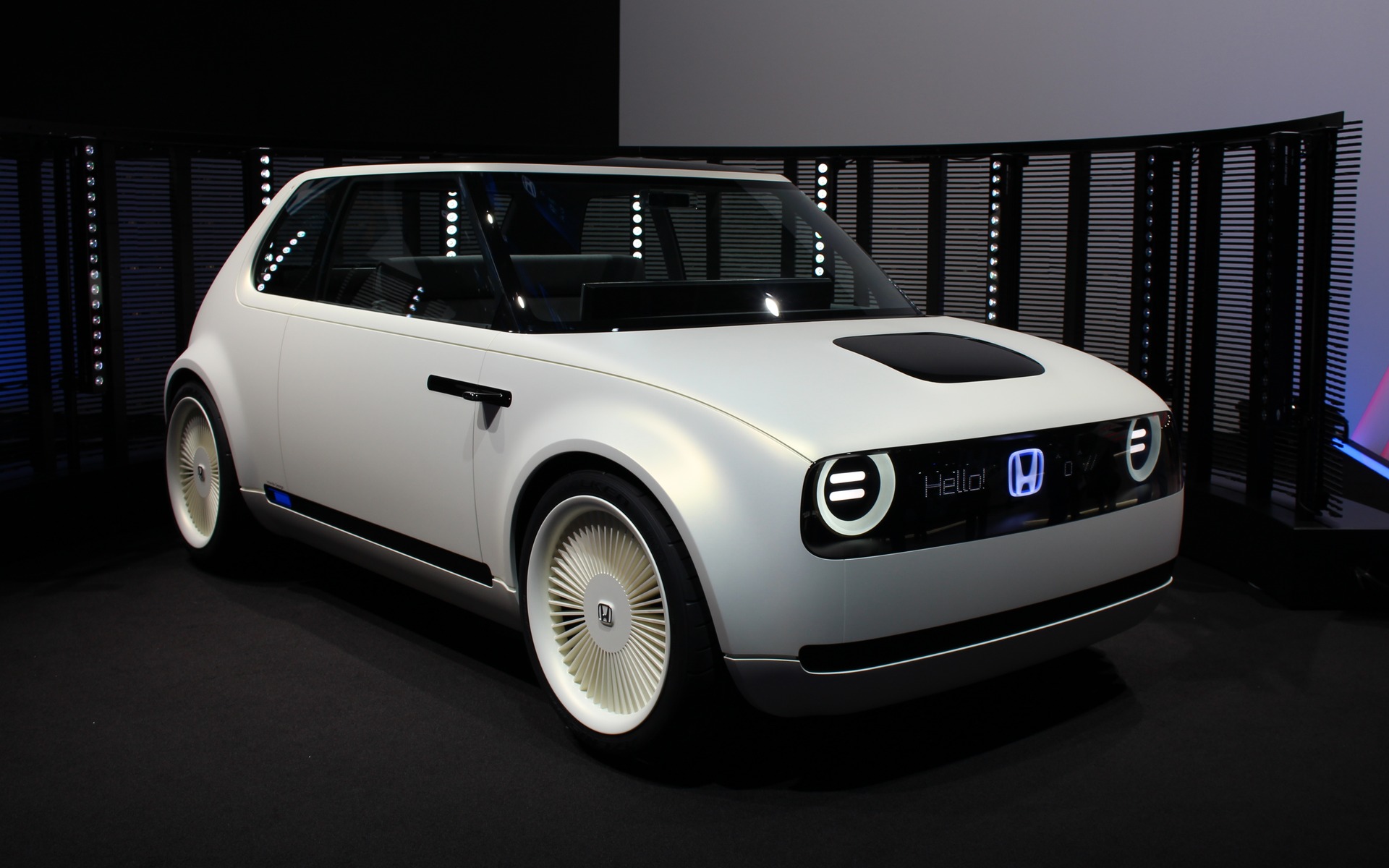 FRANKFURT, Germany – Honda has been criticised over the past few years for the conservative designs of their products, but their latest concept car, freshly introduced at the Frankfurt Auto Show, is quite a looker.
The Honda Urban EV Concept is small and stubby, measuring 100 millimetres shorter than a Honda Fit, and is clearly inspired by the first two generations of the Honda Civic hatchback. Obviously, beauty is in the eye of the beholder, but we think car is gorgeous. The company has announced a production version of this EV that will hit the market in 2019, built on an all-new platform, and we hope the car's styling doesn't stray too far away from this concept.
Honda's electric vehicles will now feature an emblem that's backlit in blue, while at the front of the Urban EV Concept, there's a digital panel between the headlights that can display multilingual messages and charge status.
Inside the car, the automaker says outward visibility is excellent, thanks to the slim A-pillars and wide windshield. Two bench seats can accommodate up to four passengers, while the console and rear-seat area are trimmed with wood accents. The doors open coach-style, like on a Rolls-Royce, although we don't expect that feature to make its way onto the production model.
No details on the concept's powertrain have been specified, but the car can be connected to Honda's Power Manager Concept—also revealed in Frankfurt—which is said to store energy more efficiently and can pull energy from the car back into the house or into the power grid. Honda announced that in Europe, every new model that will be launched from now on will offer an electrified powertrain.
Share on Facebook