Test Drives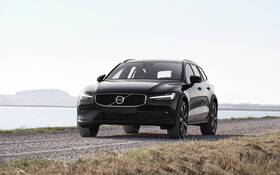 2023 Volvo S60 and V60 Cross Country: Exceptional in a Sense
Passenger cars accounted for less than 20 percent of new vehicle sales in Canada last year. SUVs and pickups rule the road, but that doesn't necessarily mean they're better, smarter buys. For many people, a good old sedan or wagon makes more sense. They're certainly hard to come by, though.
Test Drives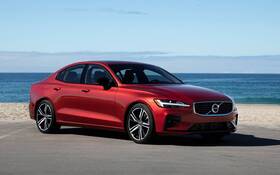 2020 Volvo S60 R-Design: Just Give it a Chance
Sedans have lost a ton of customers to SUVs and crossovers in recent years, but there is still a heated battle going on in the compact luxury segment. Completely transformed for 2019, the Volvo S60 made a real big leap forward with the brand's Scalable Product Architecture (SPA), refined styling …
First Drives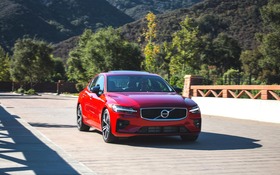 2019 Volvo S60 and V60: Scandinavian Sport
4.0/5
SANTA MONICA, California – While the latest crop of Volvo cars and SUVs have struck styling, comfort, safety and technology home runs, we're still yearning for a performance-oriented machine from the brand. Volvo claims its 2019 S60/V60 sports sedan and wagon are here to fit the bill. Now in its …
Test Drives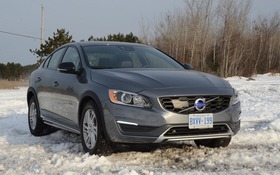 2016 Volvo S60 Cross Country: Jacked-up Luxury
4.0/5
When one thinks of the midsize luxury segment, the first brands that usually come to mind are BMW, Mercedes-Benz, Audi or Cadillac. Yet an often overlooked competitor to these manufacturers is Volvo. It produces the S60 sedan and just spruced things up a little by offering a jacked-up version called …
Test Drives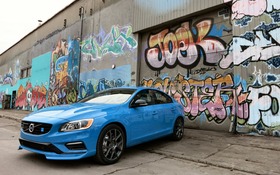 2015 Volvo S60 Polestar: Scandinavian Fire
4.5/5
The 2015 Volvo S60 Polestar is proof positive that the sleeping Swedish giant has been awakened. After close to a decade of uncertainty concerning its North American strategy - and dealing with a line-up that felt more elderly than electrifying - Volvo is making a legitimate play to cement its …
Test Drives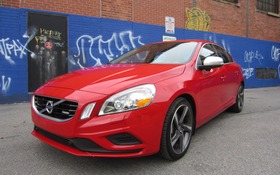 2012 Volvo S60 T6 AWD R-Design - Swedish Beauty
4.5/5
The Volvo brand used to be synonymous with safety, but to the current generation of car buyers whose memories aren't filled with images of boxy wagons and upright sedans there is little to distinguish the Swedish car company from any other European car company making a play for their premium …
Test Drives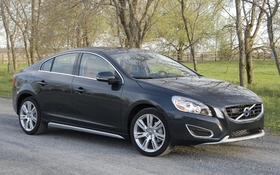 2012 Volvo S60: A much-needed facelift
4.5/5
The S60 was the first to break Volvo's "shoebox" mould. In producing a sedan shaped like a coupe, this Swedish automaker set out to revolutionize its brand. What seemed like a daring move has proven to be a wise decision, as the S60 was an instant hit and its popularity …
Test Drives
The 2011 Volvo S60: One Good Lookin' Swede!
4.5/5
There is something about a Volvo that is just so divinely right. Granted, they don't make the stupendous "drivers' cars" that BMW does, nor do they make the technologically-loaded luxury land yachts that roll forth from the Benz factory… and let's be honest, the beauty of a Jaguar product shouldn't …
First Drives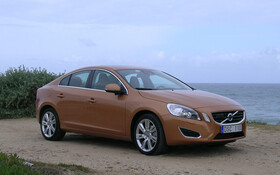 The 2011 Volvo S60: New blood, at last!
4.0/5
It's not easy to compete in the entry-level luxury sedan segment with vehicles like the BMW 3 Series, the Audi A4, the Mercedes-Benz C-Class, not to mention Lexus' IS and Infiniti's G. But that's precisely what the Volvo S60 has set out to accomplish, and I must say that the …