2020 Volvo S60 R-Design: Just Give it a Chance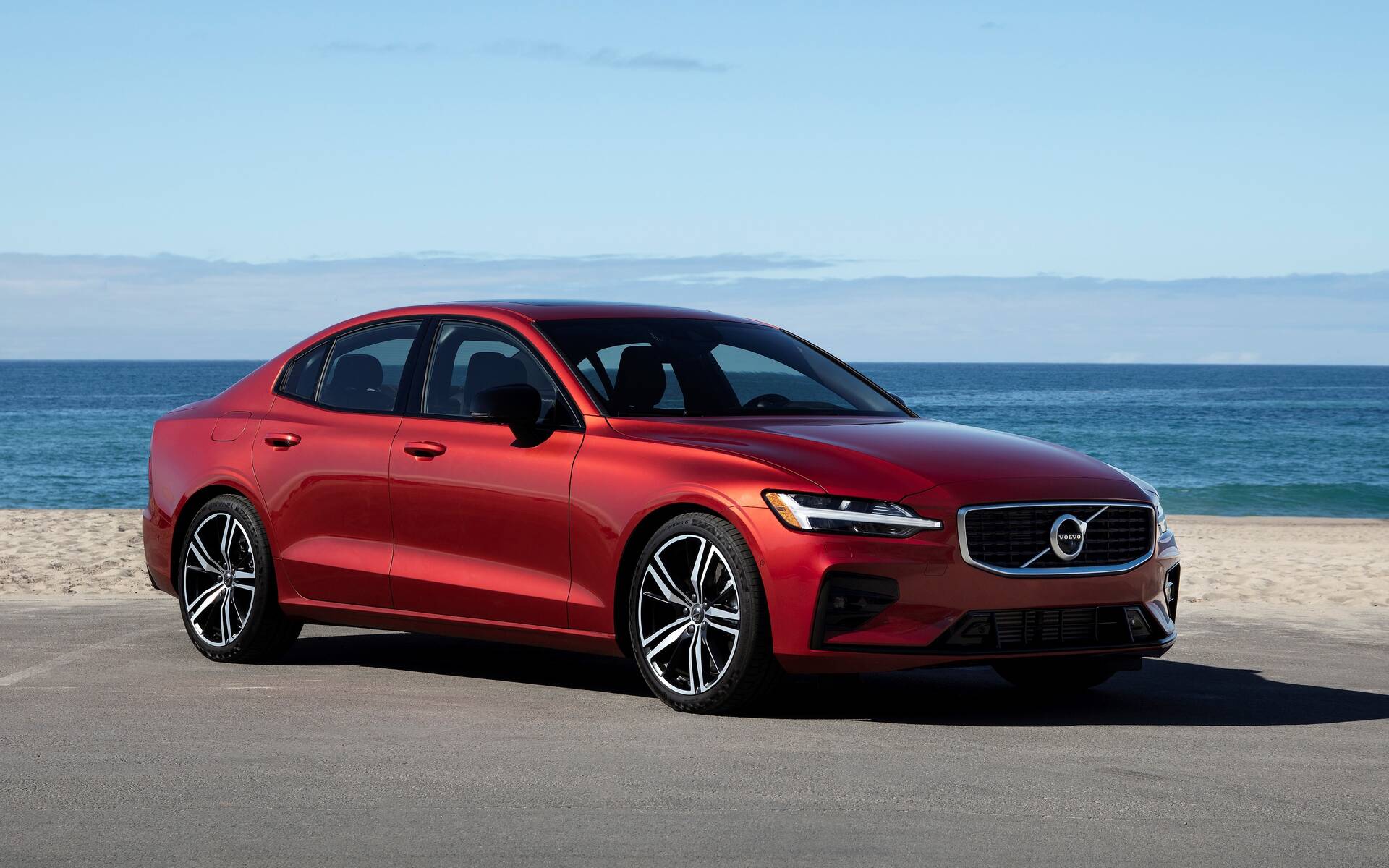 Strong points

Extremely safe and stable ride
Strong yet flexible powertrain
Highly comfortable and refined interior

Weak points

Reliability continues to be a problem for Volvo
Infotainment system is not the most user-friendly
Visibility is somewhat lacking
Full report
Sedans have lost a ton of customers to SUVs and crossovers in recent years, but there is still a heated battle going on in the compact luxury segment. Completely transformed for 2019, the Volvo S60 made a real big leap forward with the brand's Scalable Product Architecture (SPA), refined styling and driving, as well as an even greater focus on safety.
Even though the BMW 3 Series was also renewed for 2019, it's the Swedish sedan that wound up among the three finalists for the World Car of the Year Award… along with two electric SUVs, the Audi e-tron and Jaguar I-PACE!
This had a direct impact on sales. In Canada, the S60/V60 duo jumped from 1,245 units in 2018 to 1,950 units in 2019—a tremendous increase of 56 percent while most rivals posted declining numbers. To be fair, it's only good enough for ninth place, far behind the Mercedes-Benz C-Class (6,824), BMW 3 Series (5,908), Tesla Model 3 (4,800) and the Audi A5 (4,273) and A4 (3,917).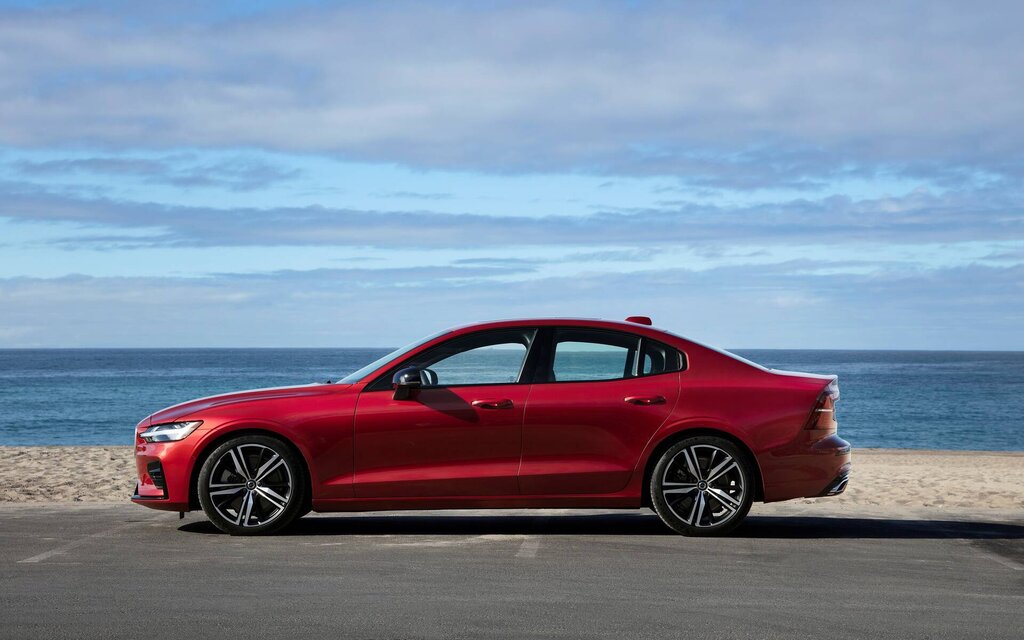 Clearly, too few potential customers give the Volvo S60 a chance to shine during their shopping process. Could it be because many fear the brand's historically bad reliability record? That's entirely possible. But those who take the car for a spin will be pleasantly surprised.
Classy and Fairly Sporty at Once
The 2020 Volvo S60 impresses on looks alone. The lines are quite elegant, as are the headlights with their LED daytime running lights shaped like Thor's hammer (that's how Volvo describes them). The wide, athletic stance adds a sporty touch that contrasts with the previous generation and should attract a new type of customer. Extra points for the Fusion Red paint.
In R-Design trim, the S60 looks even sharper. Gloss black elements (particularly the mesh on the front grille) and uniquely styled alloy wheels (18 or 19 inches) combine with a lower profile resulting from a firmer suspension. Inside, you'll be greeted by comfortable yet supportive fabric/Nappa leather seats and various distinctive accents such as the metallic inserts on the dashboard or the plush headliner.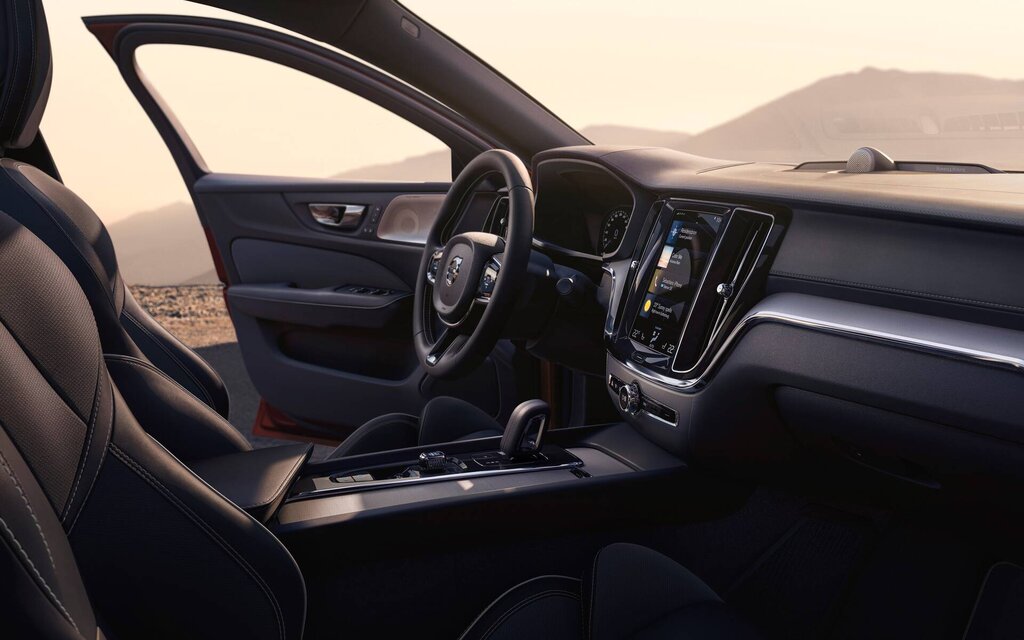 Tall drivers may find headroom to be limited, but other than that, the cockpit is beautifully designed with a proper steering wheel and a very clean and classy HMI. A lot of the S60's functions and settings go through the vertically arranged nine-inch touchscreen, however, and Volvo's Sensus infotainment system is not the most driver-friendly. You'll get used to it after a while, but many will still prefer Android Auto or Apple CarPlay. On the plus side, the available 15-speaker, 1,100W Bowers & Wilkins sound system is a real treat, though it requires a premium of $3,750.
Surefooted Sedan With a Kick
Since we're talking about a Volvo, safety content is outstanding, especially when it comes to collision avoidance. A semi-autonomous driving technology called Pilot Assist is also available to make long highway trips less demanding, even in dense traffic, but the thing is you have to keep your hands on the steering wheel. It's more like an advanced combination of adaptive cruise control and lane-keeping assist. And in case you need help, Volvo on Call services are just one push of a button away.
On the road, all 2020 Volvo S60 models show great poise and flexibility. Only the base Momentum T5 makes do with front-wheel drive and a 247-horsepower turbo engine (which is pretty decent to say the least). All the others benefit from all-wheel drive and some healthy horsepower.
The S60 R-Design T6 we tested adds a supercharger for a total of 316 ponies backed by 295 pound-feet of torque. Acceleration is strong and almost completely free of any lag. The eight-speed automatic transmission does a really good job overall.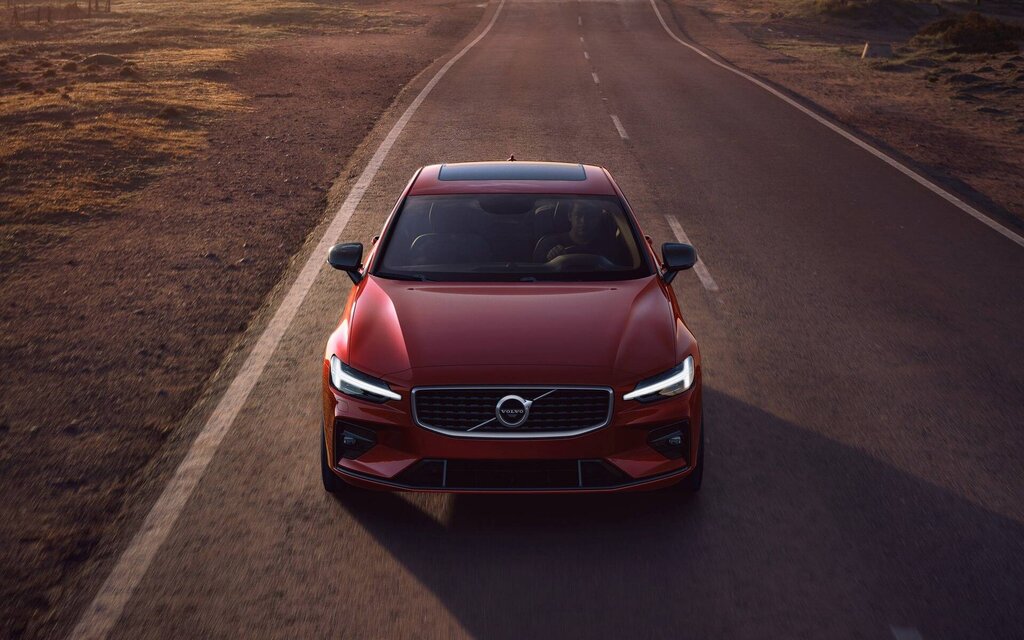 For maximum performance, you can opt for the T8 plug-in hybrid variant which delivers 400 horsepower and 472 pound-feet of torque. The new-for-2020 S60 T8 Polestar Engineered goes one step further, pushing those numbers to 415 and 494, respectively. That's remarkable. As for electric range, expect something close to 35 kilometres (we would have liked maybe 20 more km).
Is the Volvo S60 a Good Buy?
The 2020 Volvo S60 starts at $42,400 plus freight and delivery charges (our R-Design tester had many options and was worth approximately $58,000). That's a competitive entry point that should theoretically lure more customers. And on its own, this car does look like a good deal.
However, give the reliability issues that continue to plague Volvo, it's probably safer to lease the S60 for up to 48 months (the limited vehicle warranty is 4 years/80,000 km) than to view it as a long-term purchase.
Also, remember that GM added the Cadillac CT5 for 2020 and that the Acura TLX and Lexus IS are both completely redesigned for 2021. You might want to wait and check these new models before deciding on the S60.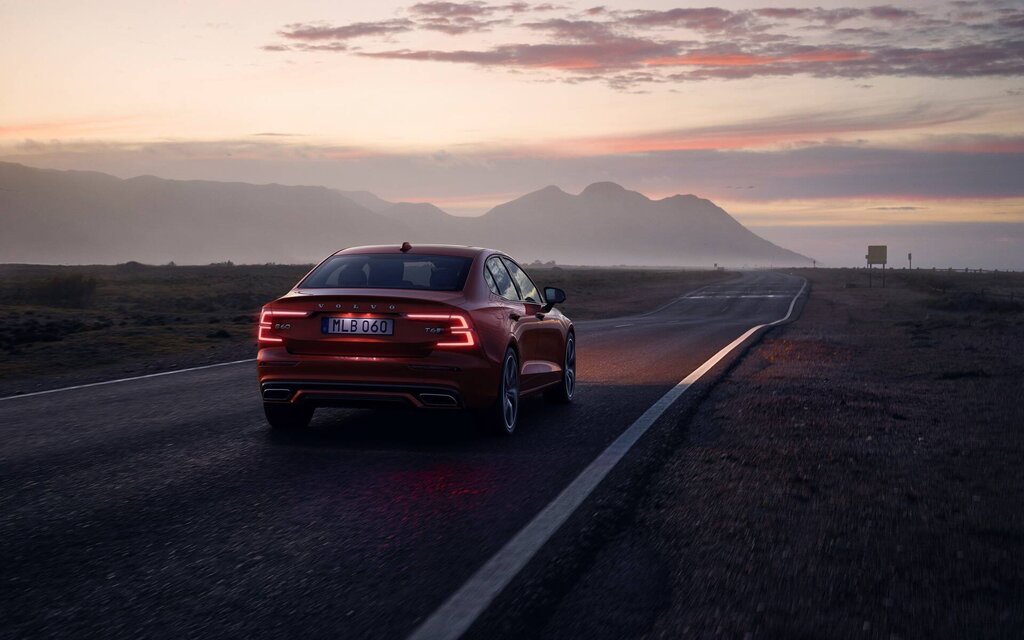 Share on Facebook