Paul Walker-Driven Nissan Skyline GT-R from "Fast and Furious 4" Up for Sale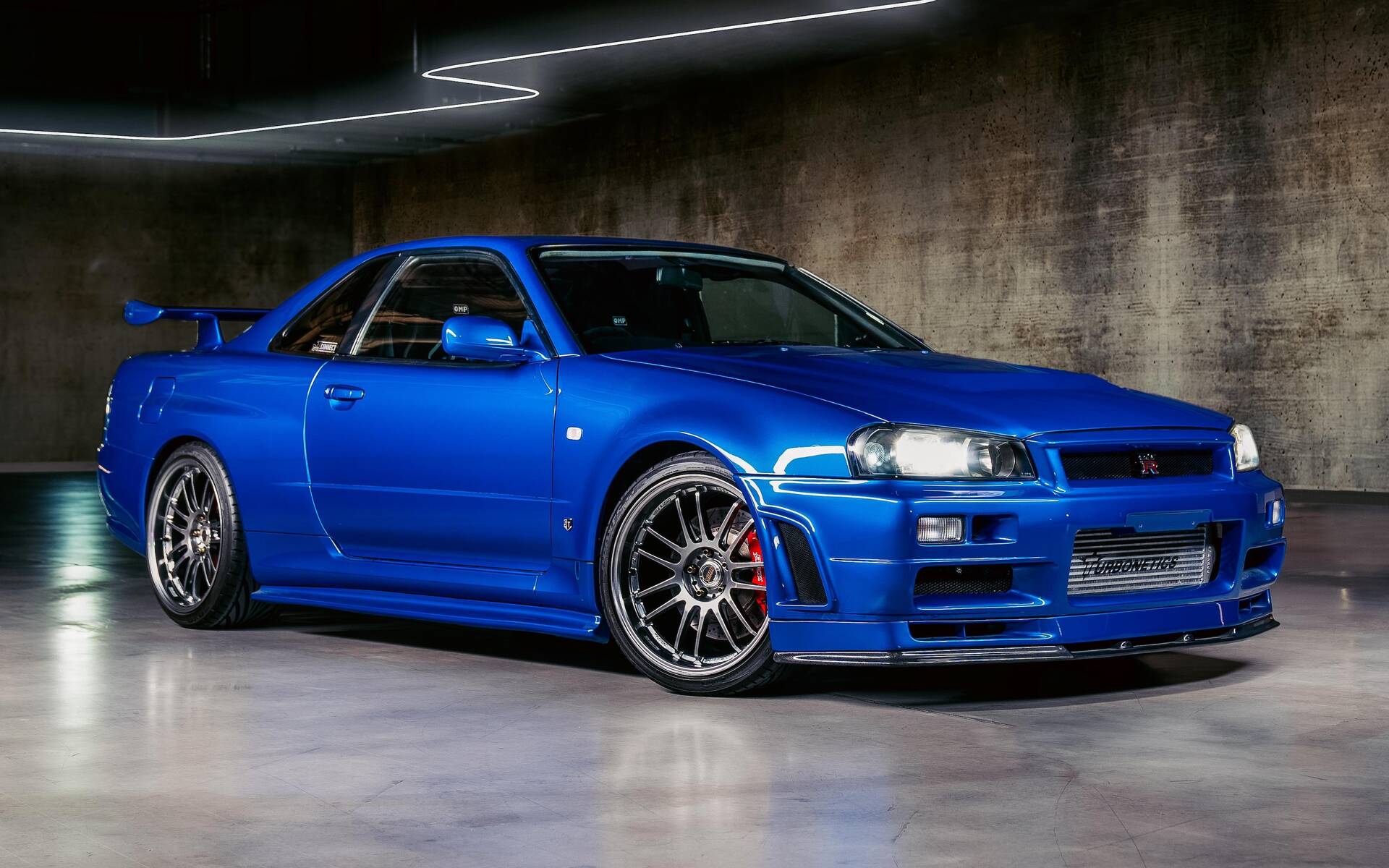 Fast X will be hitting theatres on May 19, but Nissan Skyline GT-R fans who can't stop thinking about the car driven by the late actor Paul Walker a.k.a. Brian O'Conner in the fourth Fast and Furious movie released in 2009 will be ecstatic to learn that it will soon be up for sale.
Bonhams will be hosting the auction which is scheduled for April 28-May 5 in Brussels, Belgium. Online bidding will be possible but requires enhanced bid verification checks.
Kaizo Industries, a company that no longer exists, originally imported a 2000 Skyline GT-R from Japan for filming. It bypassed import restrictions by first removing the engine, attaching its own VIN and classifying the car as a kit car. Once in the U.S., the GT-R was fitted with a correct RB26 twin-turbo six-cylinder and modified according to Walker's precise personal specification.
The U.S. Border Force became aware of the car's import after filming ended and seized it. They finally released the GT-R in 2012 and it's been resting in Germany ever since. Though never registered for road use in Europe, it has attracted plenty of visitors at Motorworld in Munich.
According to Bonhams' listing, Walker, who was an avid GT-R enthusiast and collector, chose the signature Bayside Blue exterior and requested numerous modifications such as the Turbonetics intercooler, Nismo lowering springs, NE-1 exhaust, ARC titanium strut tower bar, 19-inch Volk Racing RE30 wheels, Rotora brakes with six-piston front calipers, and Nismo Version II front bumper and side skirts.
He did the same inside for the custom roll cage, Alcantara-clad Momo Sport steering wheel, OMP racing buckets with five-point harnesses and MFD Xenarc display unit with gauges programmed to the car's ECU.
How much will this particular Nissan Skyline GT-R sell for? Other units have previously switched owners for approximately $400,000-$600,000. The fact that it's an iconic movie car that was actually driven by Paul Walker will inevitably sway bidders. UPDATE (05/06/2023): The car was sold for $1,357,000 USD, or approximately $1.8 million.
Back in June 2021, the famous 1994 Toyota Supra driven by the actor in the original film – the "10-second car" that helped forge Brian and Dominic Toretto's relationship – fetched a record-breaking bid of $550,000 USD, or approximately $683,000 CAD using the exchange rate at the time.
Share on Facebook