2002 Nissan Skyline GT-R M-Spec Nür Sold for a Whopping $608,000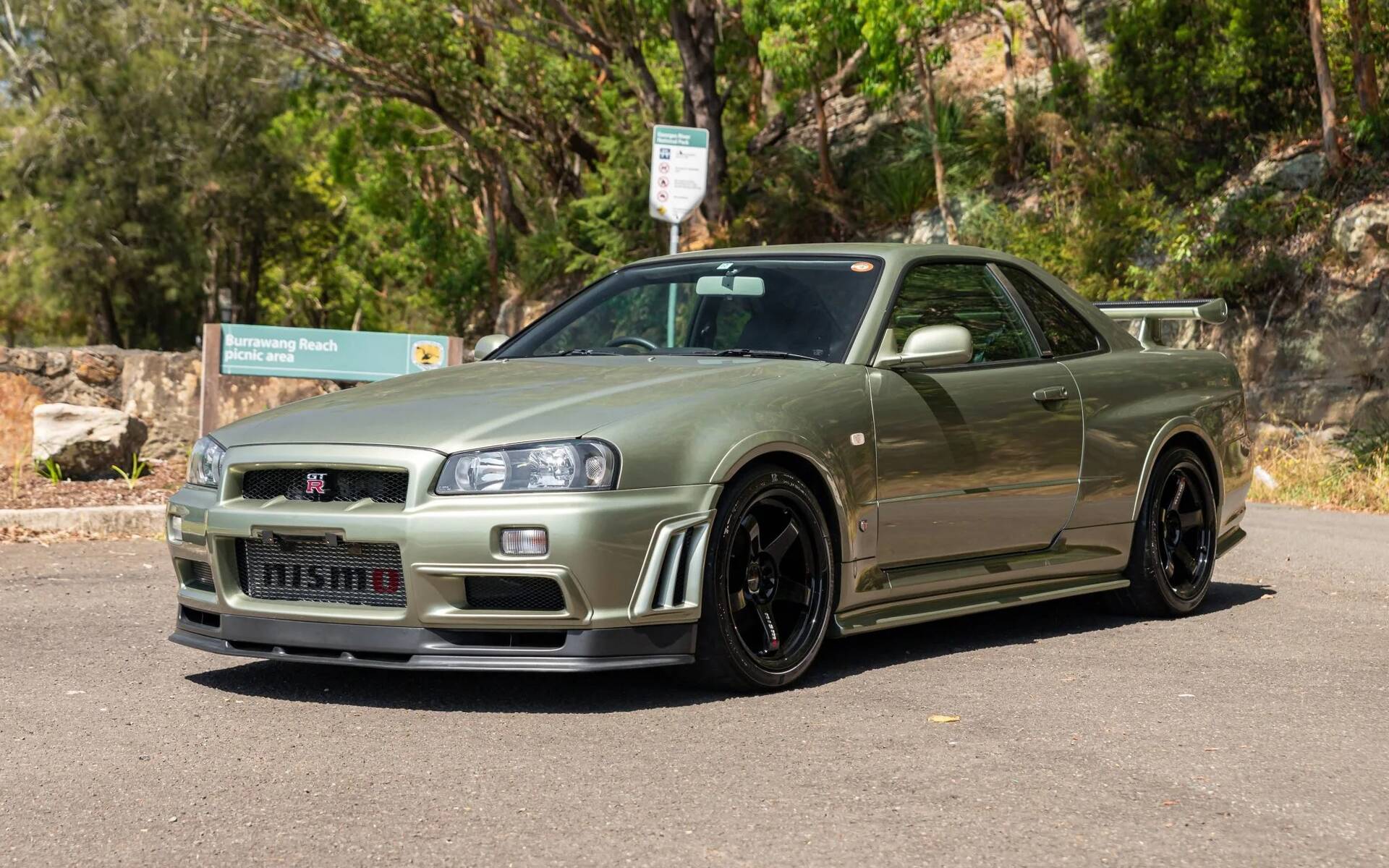 One of the highlights of the refreshed and upgraded 2024 Nissan GT-R that was unveiled a few days ago was the selection of exclusive body colours paying tribute to iconic GT-Rs of the past.
This includes the same Millenium Jade that adorned a number of Skyline GT-R V-Spec Nür and M-Spec Nür models in the early 2000s. People are now going crazy for these cars, as evidenced by the 2002 unit that was sold today via Bring a Trailer for a whopping $455,000 USD—the equivalent of $608,000 CAD—easily breaking the auction website's previous record.  
Initially designed for endurance races, the Skyline GT-R M-Spec Nür you see here is said to have remained with its original owner in Japan for about 18 years before being purchased and imported to Australia in 2020.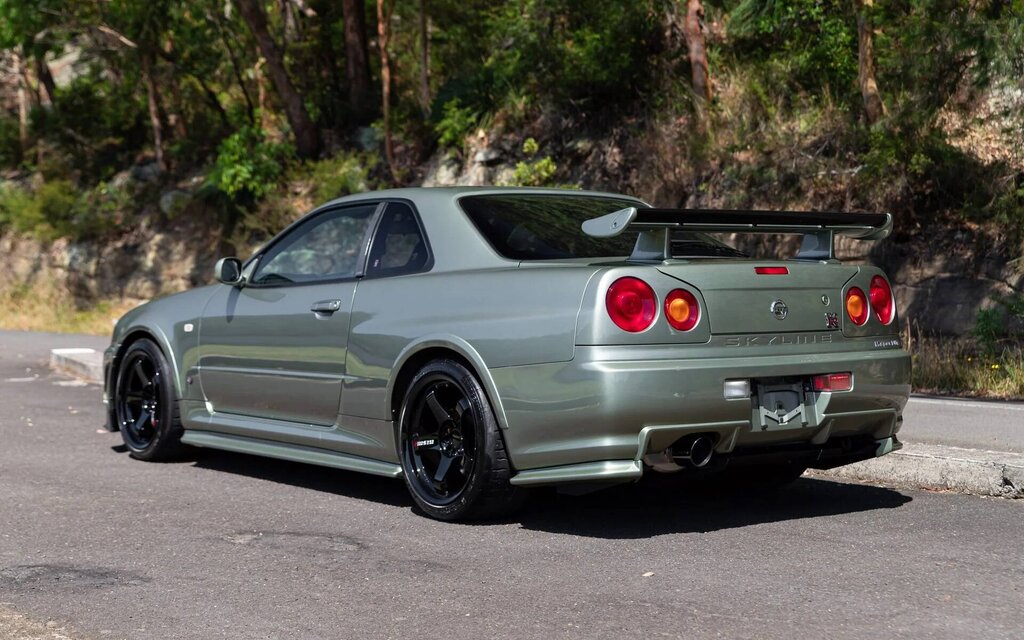 The car made two trips back to a NISMO shop in its homeland to receive a Sports Resetting package, twin-plate clutch, upgraded intercooler, R-tune air intake, carbon-fibre inlet pipe set, 18-inch LMGT4 wheels, titanium exhaust system, front and rear underbody spoilers and carbon-fibre rear spoiler blade. 
The wonderfully maintained and detailed engine under the hood is the twin-turbo 2.6-litre RB26DETT inline six-cylinder, mated to a six-speed manual transmission and an ATTESA all-wheel-drive system with a limited-slip rear differential. Factory output was rated at 276 horsepower and 260 lb-ft. of torque.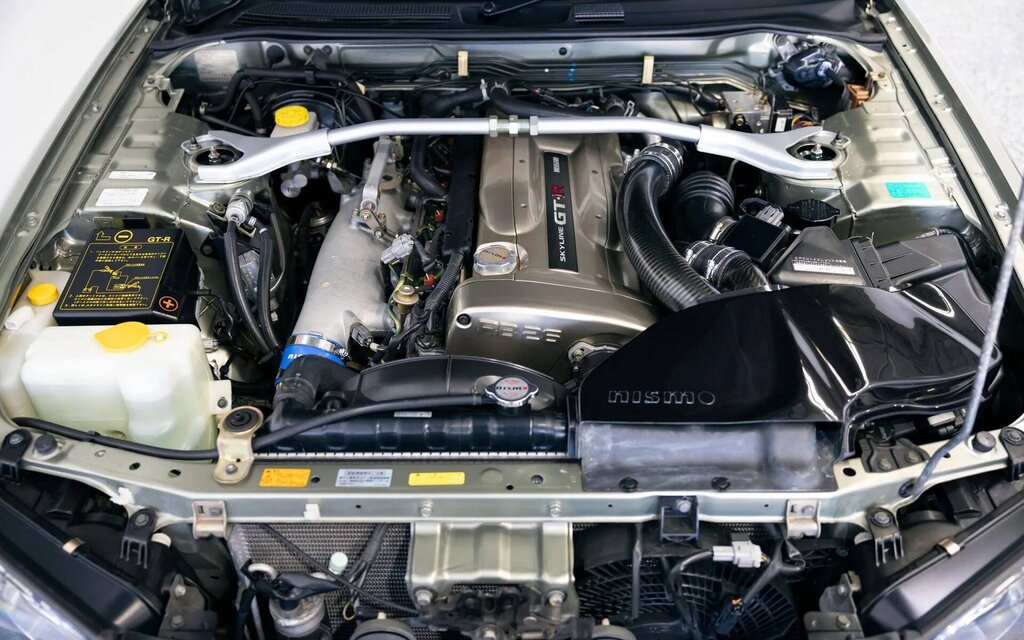 An electronically actuated Super HICAS rear-wheel-steering system was standard equipment, while the M-Spec suspension features "Ripple Control" dampers and a stiffer rear anti-roll bar compared to the standard R34. Stopping power is provided by gold Brembo callipers over slotted discs at all four corners.
As for the interior, the manually adjustable M-Spec sport seats are trimmed in black leather and feature harness pass-throughs and GT-R embroidery. Color-coordinated upholstery extends to the rear seating surfaces, door panels and centre console. According to the digital odometer, the car has logged 44,000 km.
Nearly two years ago, a 1999 Nissan Skyline GT-R in Midnight Purple was sold on the same auction website for $315,000 USD, or approximately $387,000 at the time.
Share on Facebook