New Report Adds Fuel to Corvette Spinoff, Would Include Electric Sedan and SUV
The idea of making the Chevrolet Corvette a separate brand isn't new. There have been reports about it for more than three years, or since the eighth generation of the American sports car made its debut.
The latest one comes from Car and Driver, which claims to have insider information from an employee at the General Motors Technical Center in Warren, Michigan.
Apparently, GM plans to launch a standalone Corvette brand sometime in 2025. In addition to the numerous versions of the popular coupe, which will then include hybrid and electric models, the lineup would feature a four-door liftback coupe and a crossover-style SUV. And both would be fully electric.
The latter has been the topic of rumours since the summer of 2021, with many people saying the automaker is seeking to emulate the success the Ford Mustang Mach-E with the Corvette.
"The aim is not to beat the (Porsche) Taycan and Cayenne at their own game but to create three American legends capable of breaking new ground by making the essence of Corvette scalable," according to Car and Driver's source.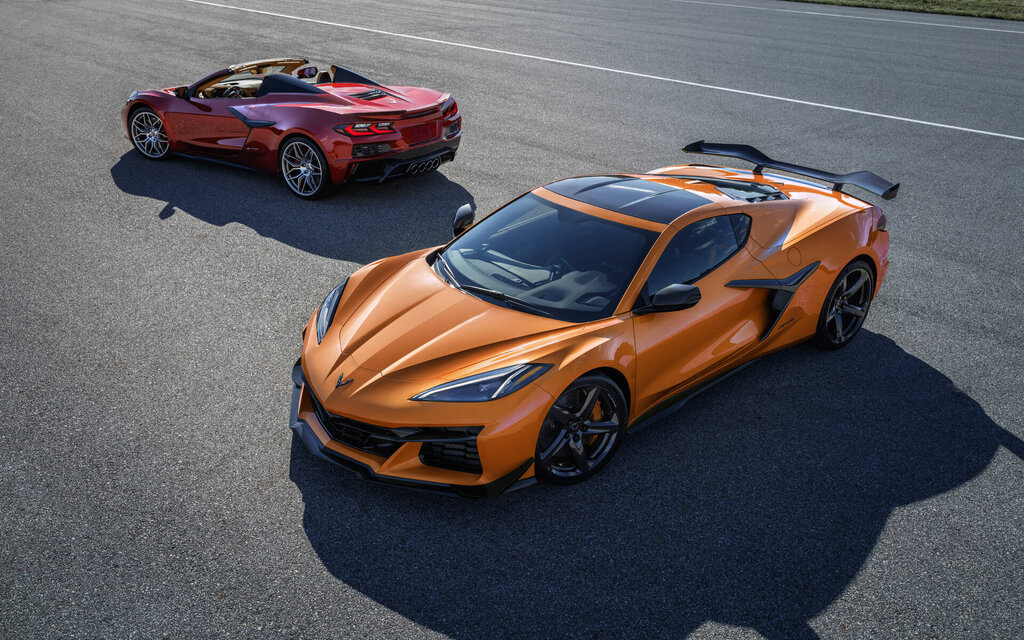 How similar will the design be? Good question. For sure, GM's move will rub Corvette purists the wrong way, much like Ford did by introducing a Mustang-inspired crossover, but it's clearly one that could pay off big.
As for the technical stuff, those future Corvette-branded vehicles will inevitably ride on GM's Ultium architecture, which also underpins the Silverado EV, Blazer EV and Equinox EV unveiled earlier this year. The same employee told Car and Driver that battery packs with high energy density, superfast software, a patented cooling system, miniaturized components, high-revving electric motors, multi-mode four-wheel steering, brake-by-wire and an 800V electrical system that providing up to 350 kW of charging power are all on the table.
Sounds pretty good, doesn't it? Keep following The Car Guide for more details about the Corvette and GM's electric vehicles.
Watch: Chevrolet Unveils 2023 Corvette Z06
Share on Facebook