Chevrolet Unveils 2024 Blazer EV With 557 HP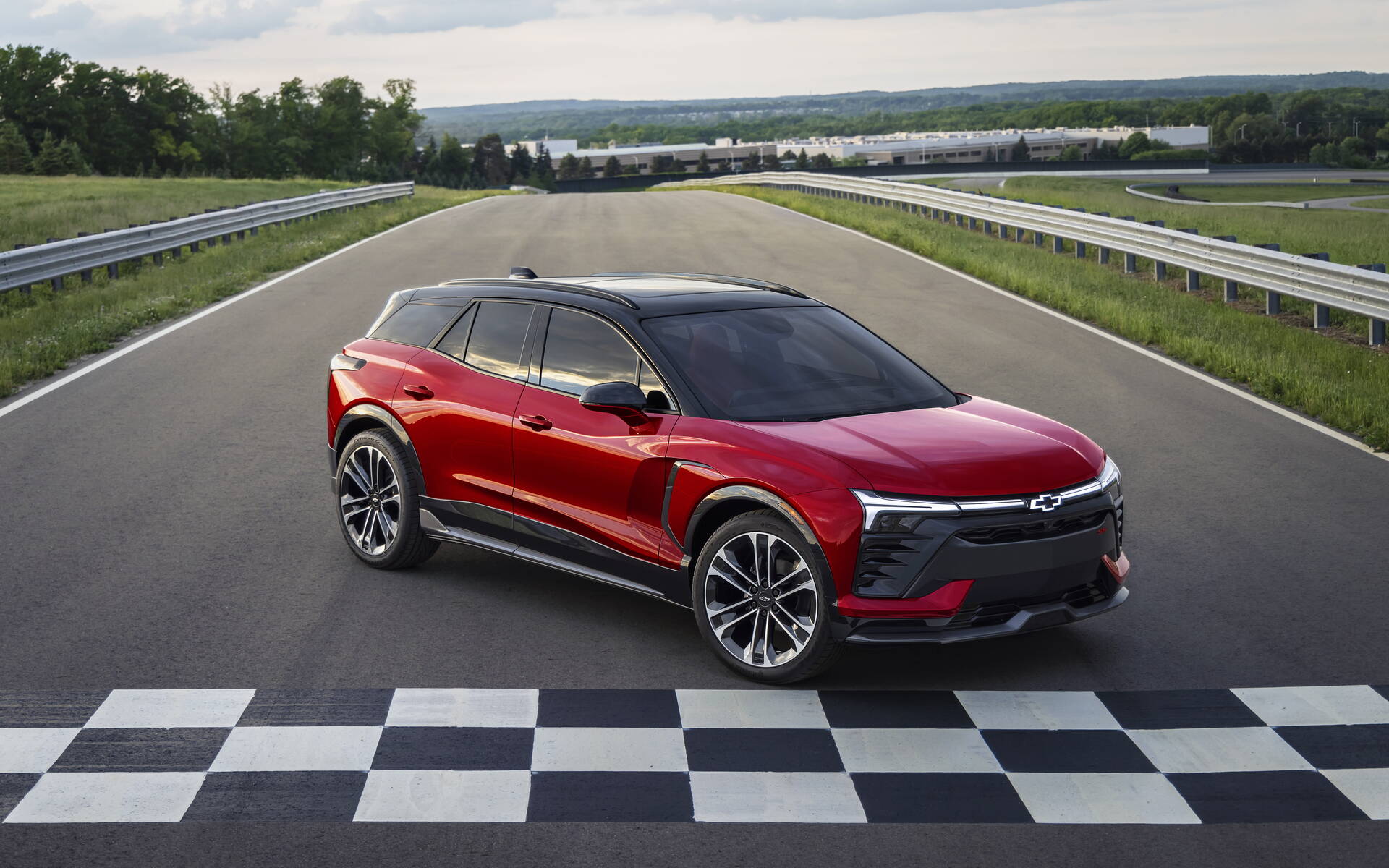 The Chevy Blazer's journey has been a bumpy, twisty one, to say the least. Initially designed as a rugged, rock climbing, Ford Bronco-fighting all-American truck, it slowly morphed into a family-oriented and versatile midsize SUV, giving up some if its aggressiveness for a smoother, more mainstream driving experience. Today, one of the longest-running nameplates in GM's history is embarking on its electric endeavour, just like a great number of the manufacturer's vehicles at the moment.
The Car Guide headed to Los Angeles tonight to see what this fully electric, Ultium platform-based version of the Blazer is all about.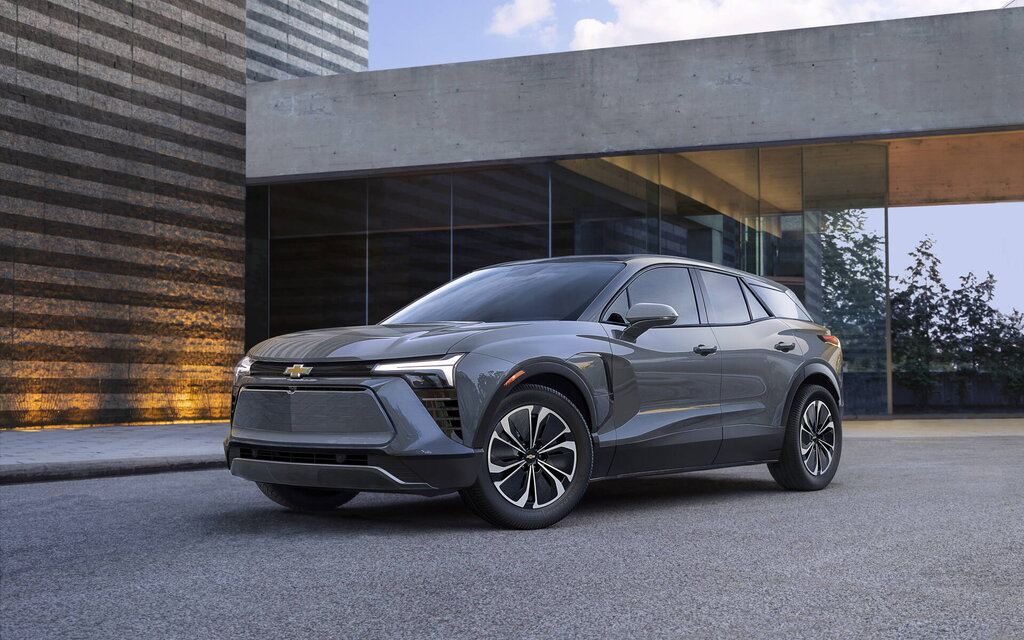 The Specifications
First off, the 2024 Blazer EV will be offered in several configurations, including front-, rear and all-wheel-drive models. The model range will be divided in 1LT, 2LT, RS and SS variants. The latter will be the first electric vehicle under GM to adorn the two performance-oriented letters.
The Blazer SS will deliver 557 horsepower and 648 lb-ft of torque when the WOW (Wide open Watts) function is enabled. We can assume that this feature is inspired by the GMC Hummer EV's WTF (Watts to Freedom) launch control function, but with a more family-friendly acronym. Chevrolet says the Blazer EV SS can zip from 0-96 km/h in less than 4.0 seconds – which is definitely something The Car Guide will have to validate during our upcoming test drive.
Maximum range is estimated at 515 kilometres of range, but only on the RS RWD models. All-wheel drive-configured models will most probably get lower ratings. But regardless, that's another thing that will be on our testing program in our cold, retched, battery-draining wintry climate.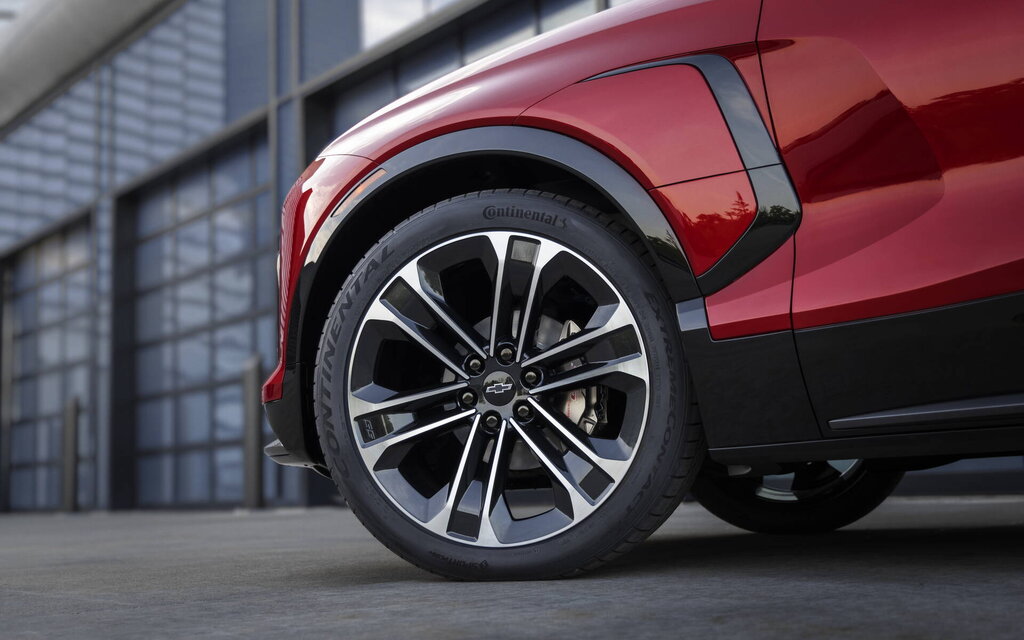 Other specifications included with today's presentation included the fact that the Chevy Blazer EV will have a maximum fast-charging capability of 190kW, depending on the model, charging infrastructure and weather conditions. This is slightly higher than the Mustang Mach E, but lower than other EVs like the Hyundai Ioniq 5 and Kia EV6. The Blazer EV will be able to pull 11kW from a Level 2 charger. The Blazer EV will also be enabled for one-pedal driving to help with battery regeneration while recuperating kinetic energy from the vehicle's momentum.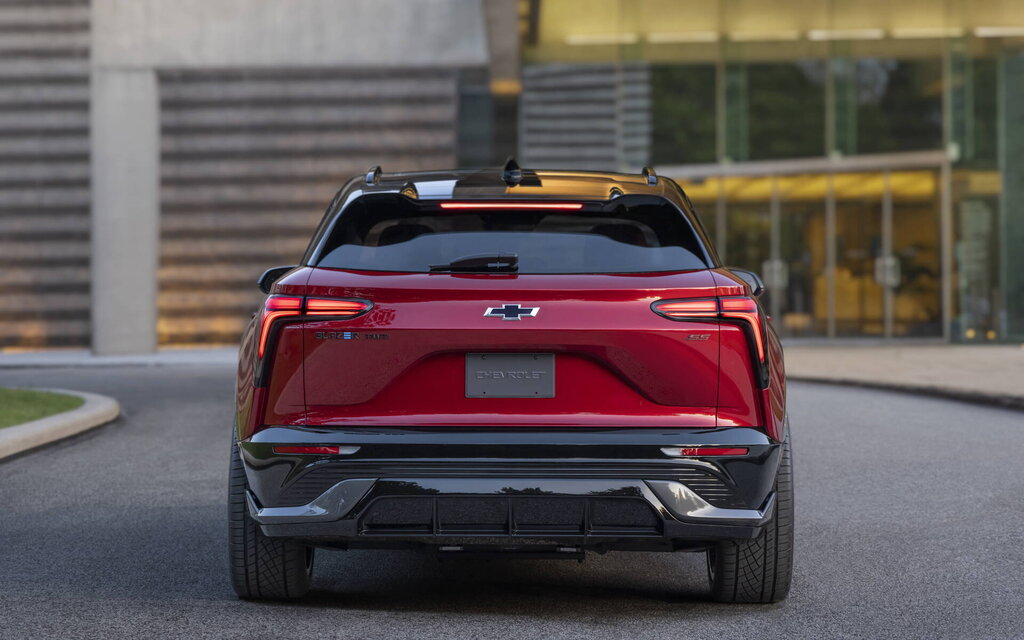 Technology
Inside the 2024 Blazer EV, occupants will be treated to a customizable 17.7-inch infotainment screen, along with available features like GM's Super Cruise hands-free driving technology. The RS model will receive unique red stitching, while suede microfibre seating comes standard on the SS variant.
All models will get standard heated seats and heated steering wheel, but none of them will bet a push-start button, as Chevy says the Blazer EV will be a hands-free start vehicle, where the driver simply pushes the brake pedal after closing the door, so long has the key fob is around, of course!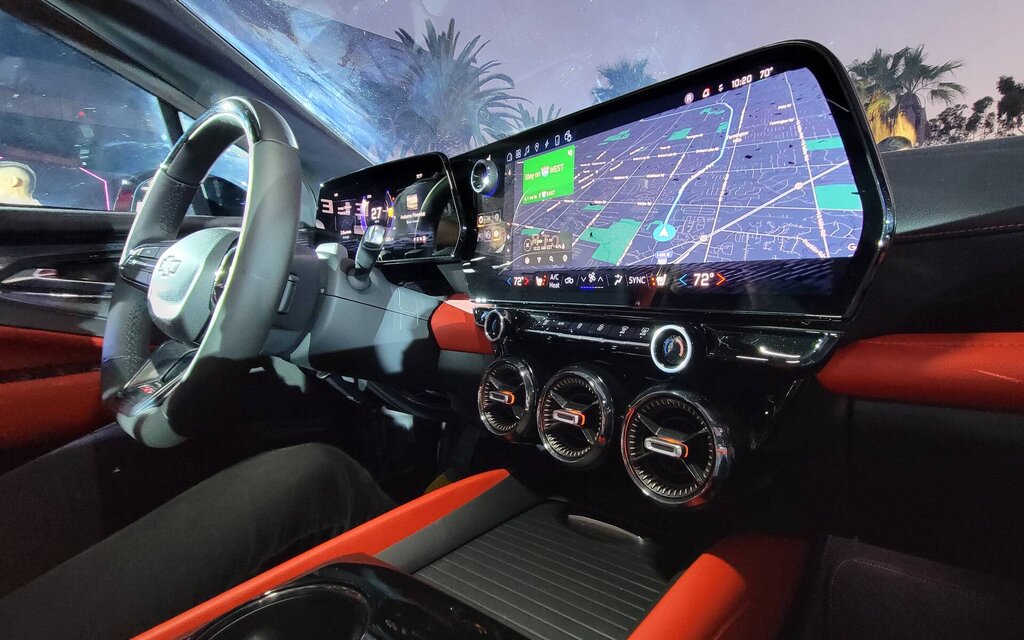 Other cool features that can be found on the 2024 Chevrolet Blazer EV are the presence-based tailgate can open hands free when the key fob is recognized by the sensors at the rear of the Blazer (no need for one foot standing acrobatics!), as well as a powered-opening charge port door (just like a Tesla!)
In addition to the "civilian" models, the Blazer EV will be offered as a Police Pursuit Vehicle (PPV) model. Based on the Blazer EV SS, the Blazer EV PPV will get the largest battery along with a pair of electric motors. This model will be geared with Brembo brakes in the front, as well as an interior specifically designed for law enforcement.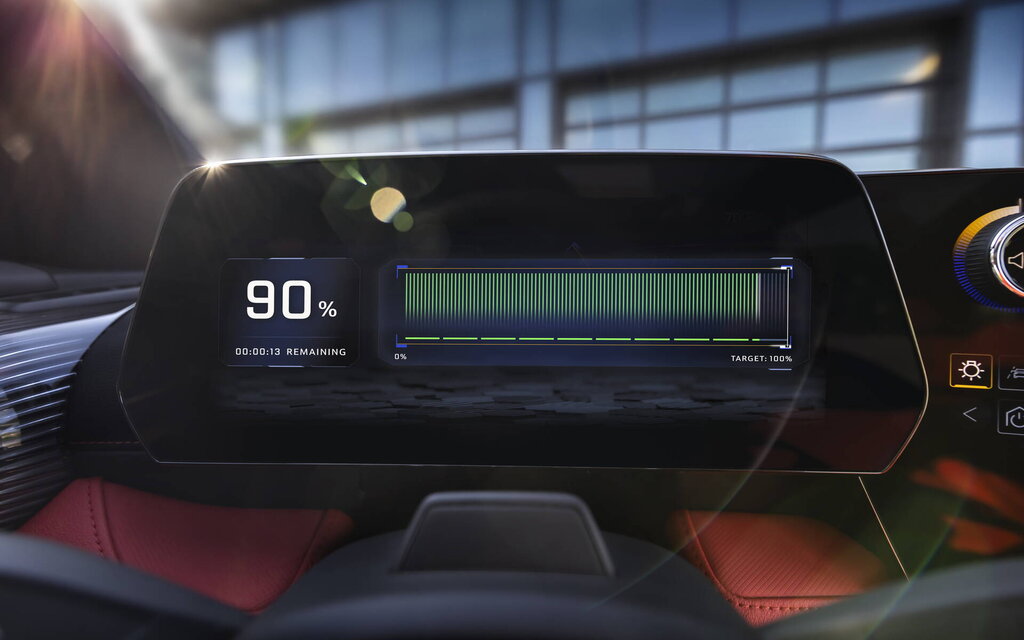 Pricing
As for pricing, the 2024 Chevrolet Blazer EV 2LT and RS will be priced $56,598 and $61,298, respectively and will go on sale in summer 2023. The performance-oriented SS will follow later in 2023, and will have a price tag of $80,998. The base 1LT model will be commercialized in Q1 2024, with a starting price of $51,998.
More details regarding performance, range and equipment for the full 2024 Blazer EV range should follow in the months to come.
Share on Facebook