Five-door Subaru WRX is Back… in Australia
In North America, the hot Subaru WRX stopped offering a five-door hatchback body style after 2014, leaving enthusiasts with just the four-door sedan. The new generation debuting for 2022 likely won't change that.
Now, if you're wondering what could have been, you just have to look down under. Subaru has announced the return of the WRX Sportwagon in Australia with a launch planned next spring. Jealous?
Derived from the Japanese-market Subaru Levorg, this new model boasts pretty much all of the same features as the recently unveiled WRX sedan, but the long-roof profile and missing plastic cladding over the wheel arches give it a more elegant appearance. While some might prefer the more rugged-looking four-door variant, we think it's quite sexy.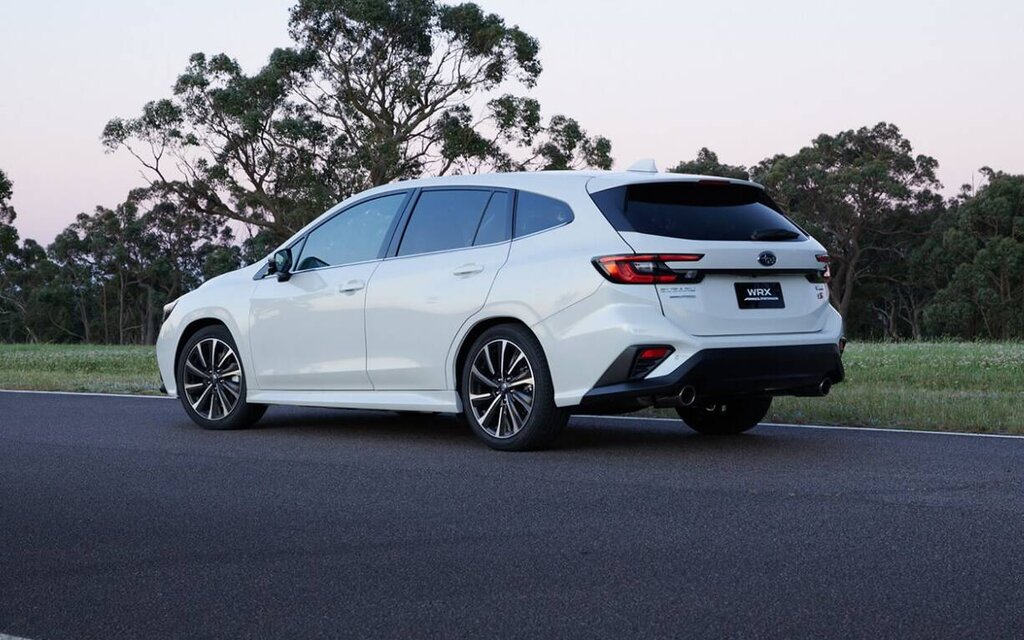 Under the hood, of course, is the new turbocharged 2.4-litre engine. However, Subaru has yet to confirm whether it generates the same 271 horsepower and 258 pound-feet of torque as the North American model. What's certain is that, unlike the sedan, the WRX Sportwagon does not offer the six-speed manual gearbox, only the new Subaru Performance Transmission (CVT) with a manual mode simulating eight forward gears. That's a shame.
The company also did not provide cargo specs, but we know that the Levorg can fit more than 1,500 litres with the rear seats down. The latter is expected to add the more powerful engine option soon, much to the delight of fans in the land of the rising sun.
Over here, drivers looking for a versatile, sporty compact car with a hatch can order a 2022 Volkswagen Golf GTI or Golf R, or else wait for the upcoming 2023 Honda Civic Type R.
Watch: First Look at the All-new 2022 Subaru WRX
Share on Facebook