New Honda Civic Type R Begins Striptease, Track Testing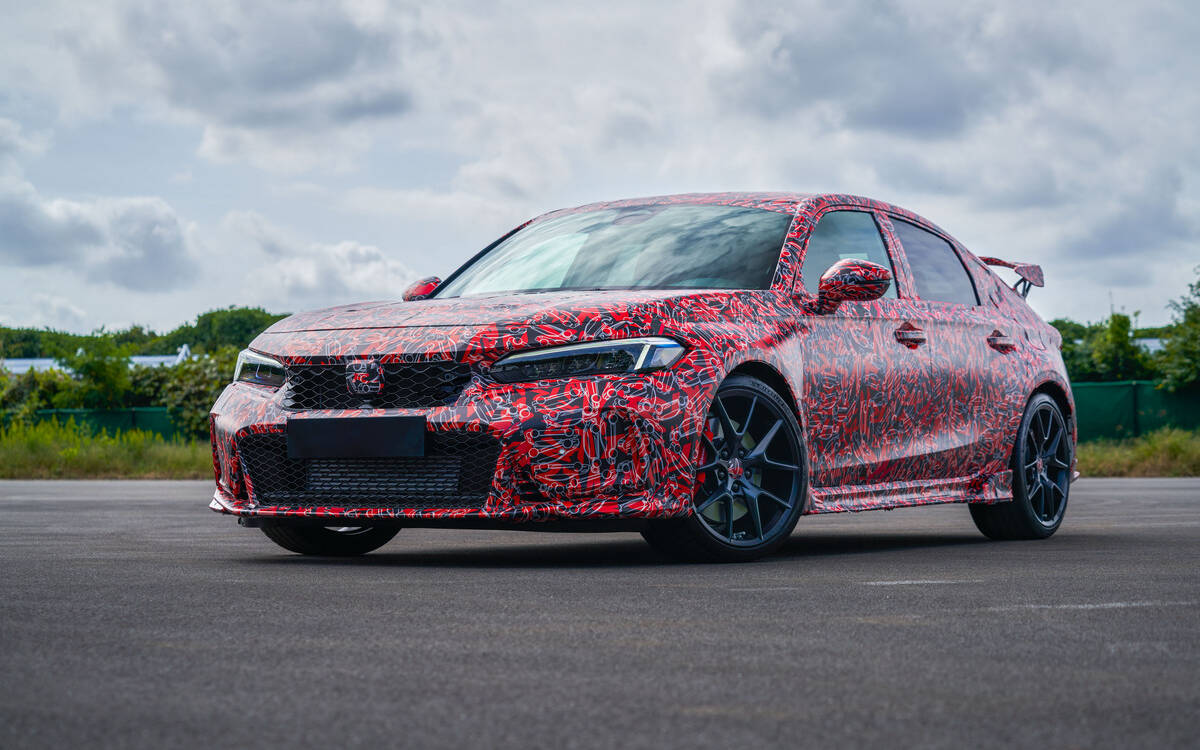 As we shift into October and kids start planning their next Halloween costumes, Honda put a disguise on its new Civic Type R—at least the pre-production model—to give us our first official look.
The pictures you see here show the car just ahead of hitting the legendary Nürburgring race track for testing. A few days earlier, spy photographers caught a camouflaged prototype doing hot laps at the Nardo Ring in Italy.
While the exterior is hidden, we can see that this high-powered Civic Hatchback boasts larger front air intakes as well as Michelin Pilot Sport 4S performance summer tires on unique black-finished alloy wheels. Peeking through the latter are red-painted Brembo brake callipers.
The rear wing sits way above the trunk but looks less aggressive than the outgoing model's. We'll have to wait and see the final result to be sure. At the bottom, the new Type R retains a centrally mounted exhaust with three round tailpipes, although the middle one is now larger than the other two.  
Honda did not share any technical details today, but you can count on the turbocharged 2.0-litre four-cylinder engine to be back, possibly with more power and torque than the 306 horses and 295 pound-feet we currently have.  
Back in May, company spokesman Carl Pulley confirmed that the six-speed manual will remain the only transmission available, so don't look for an automatic or twin-clutch unit.
The full reveal is scheduled to take place in the first few months of 2022. The new Honda Civic Type R will go on sale later in the year, presumably with a price increase putting it a tad closer to the $50K mark (the 2021 model starts at $46,200). By comparison, the redesigned 2022 Volkswagen Golf R comes in a single trim level priced at $44,995 with the manual transmission and $46,395 with the DSG.
Share on Facebook