Volvo Concept Recharge Shows the Future of Volvo Cars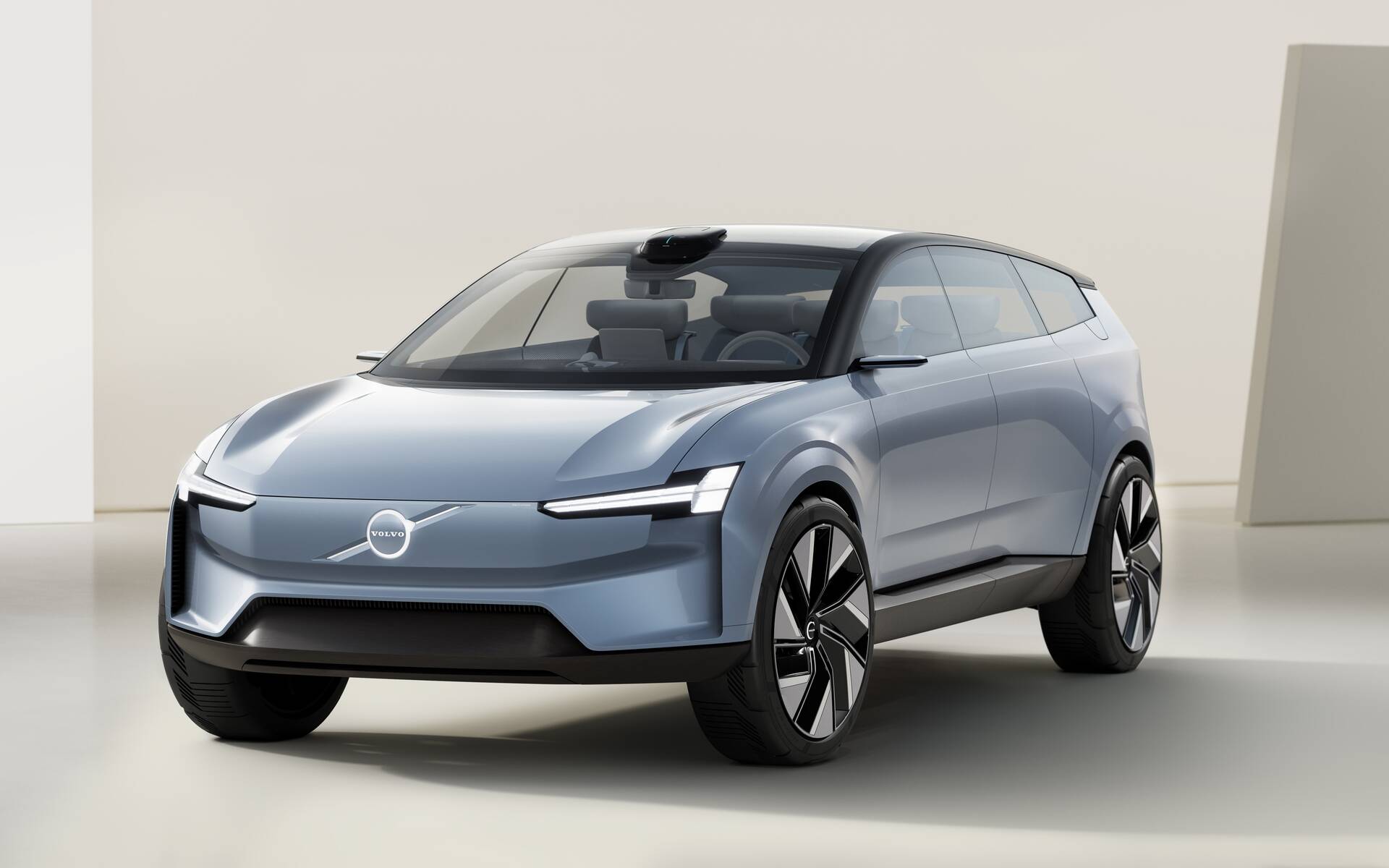 Volvo today made several announcements during a special event to showcase its vision for Volvo cars in the future and the roadmap it plans to use to achieve its goal of selling nothing but all-electric vehicles by 2030.
The highlight of the event was the Concept Recharge, which embodies the next generation of Volvo models—clean, aerodynamic, spacious and connected.
While revealed in virtual form only, this wagon-style concept looks like a futuristic take on the V60 Cross Country. Naturally, it's being hailed as a crossover SUV, one that stands out with an exclusive new platform creating a fully flat floor and stretched wheelbase.
The traditional grille has been replaced with a shield-like structure, supported by a new interpretation of Volvo's "Thor's Hammer" headlight design. There are no door handles and the side mirrors are replaced by cameras. The long roofline ends with an upright liftgate that leaves only a narrow space for the rear window.
That's because the Volvo Concept Recharge is designed for a world where vehicles are largely autonomous. The large-diameter wheels are pushed to the corners for a stable stance and improved handling, Volvo claims.
The doors open in opposite directions for easy access to the cabin, which boasts way more legroom and storage space than current Volvo vehicles. The idea is to offer a truly Scandinavian living room feeling. The raised driving position is similar to that in the XC40 and XC60, while various sustainable materials can be found throughout.
The user experience is enhanced with a large, 15-inch centre touchscreen powered by a brand new connected infotainment system. The next generation of pure electric Volvo models will run on VolvoCars.OS, a new operating system developed in-house which encompasses Android Automotive OS, QNX, AUTOSAR and Linux while allowing more frequent over-the-air updates. We'll see it first on a new Volvo model set to be revealed in 2022.
Meanwhile, safety is taken to yet another level with a wide assortment of sensors and cameras including a new high-resolution LiDAR sensor that is placed in an optimal position on the roof to collect data on the surroundings and also from other vehicles when their users consent to do so.
Finally, a word about the batteries. In the near term, Volvo plans to further increase the energy density in its battery cells by up to 50 percent compared to what is on the market today. Later this decade, the automaker also looks to break the 1,000 Wh/l energy density milestone in order to achieve 1,000 kilometres of real driving range. As for charging times, they are expected to be cut almost in half by mid-decade.
The future certainly looks bright at Volvo, doesn't it?
Share on Facebook