David Hasselhoff Sells His Iconic KITT From "Knight Rider"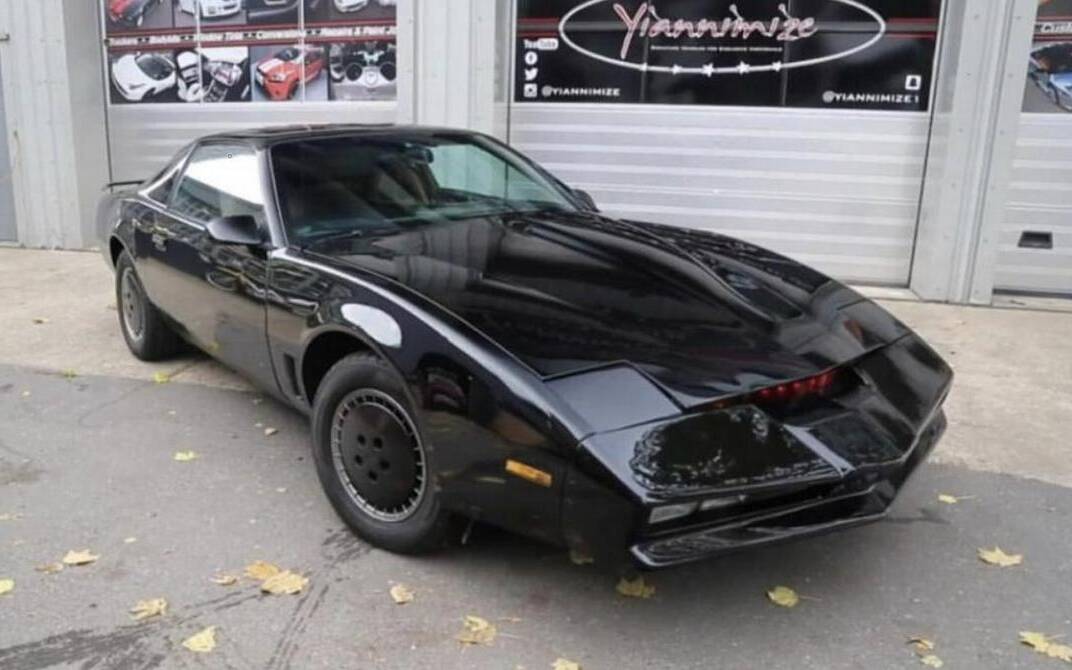 Here's some news that will excite fans of the classic 1980s TV show Knight Rider: actor David Hasselhoff a.k.a. Michael Knight is auctioning off his own personal KITT car, the iconic black Pontiac Firebird Trans Am that was actually the star of the action.
While not really endowed with artificial intelligence or the ability to speak like in the show, this is not some ordinary replica.
Hasselhoff's car received a full conversion exactly as seen on TV. The listing on the auction website LiveAuctioneers doesn't provide a lot of details, but the pictures show all the main features.
Highlights include the black wheels, red flashing light bar below the hood and of course the then-futuristic cockpit filled with buttons, gadgets and other accessories. Despite the car being described as fully functional, it's not exactly the case—at least not in the way Aston Martin recreated DB5 cars from Goldfinger in a very limited number.
LiveAuctioneers estimates the value to be somewhere between $175,000 and $300,000 USD. The highest bid at the time of writing was $450,000, which is the equivalent of $570,000 CAD. The price will likely increase quite a bit between now and when the auction ends on January 23.
We're not expecting $3.4 million USD like the amount paid for Steve McQueen's 1968 Ford Mustang from Bullitt, but bidding has already far exceeded Burt Reynolds' 1977 Firebird Trans Am from Smokey and the Bandit ($172,000 USD).
Bad news: the car is located in the U.K. and the new owner will need to pay for shipping. However, if the winning bid is 25 percent above the reserve price, "The Hoff" has promised to personally deliver the car. How about that?
Share on Facebook