1968 Ford Mustang from "Bullitt" Sold for $4.4 Million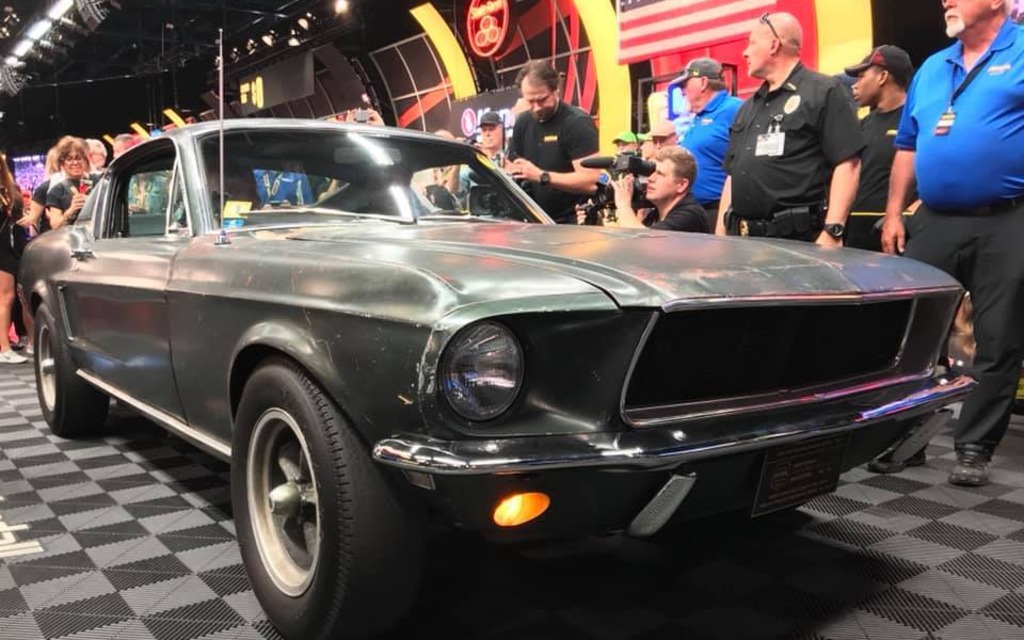 On Friday the iconic 1968 Ford Mustang GT from the movie Bullitt was sold for $3.4 million USD ($4.4 million CAD) at the Mecum auction in Kissimmee, Florida.
Powered by a 390-cubic inch V8 engine, this Mustang painted in the famous Highland Green body colour was driven by the King of Cool himself, Steve McQueen, during the famous car chase in the streets of San Francisco (which you can re-watch below).
It was sold to Robert Ross, a Warner Bros. employee who used it as a commuter, and then found its way to New Jersey and into the hands of Detective Frank Marranca, who bought the car in 1970. Robert Kiernan bought it four years later and his son Sean inherited the car after he passed away in 2014.
The Bullitt Mustang was returned to road-worthy condition and unveiled to the general public alongside Ford's third Bullitt Edition Mustang at the Detroit Auto Show in early 2018.
There's a letter from Warner Bros certifying that this Mustang, with the missing GT badges and pony-free grille, was actually featured in the movie.
It's the 21st vehicle entered into the U.S National Historic Vehicle Register.
Share on Facebook