Ford Shelby GT350 Raced by Ken Miles Sold for $5.2 Million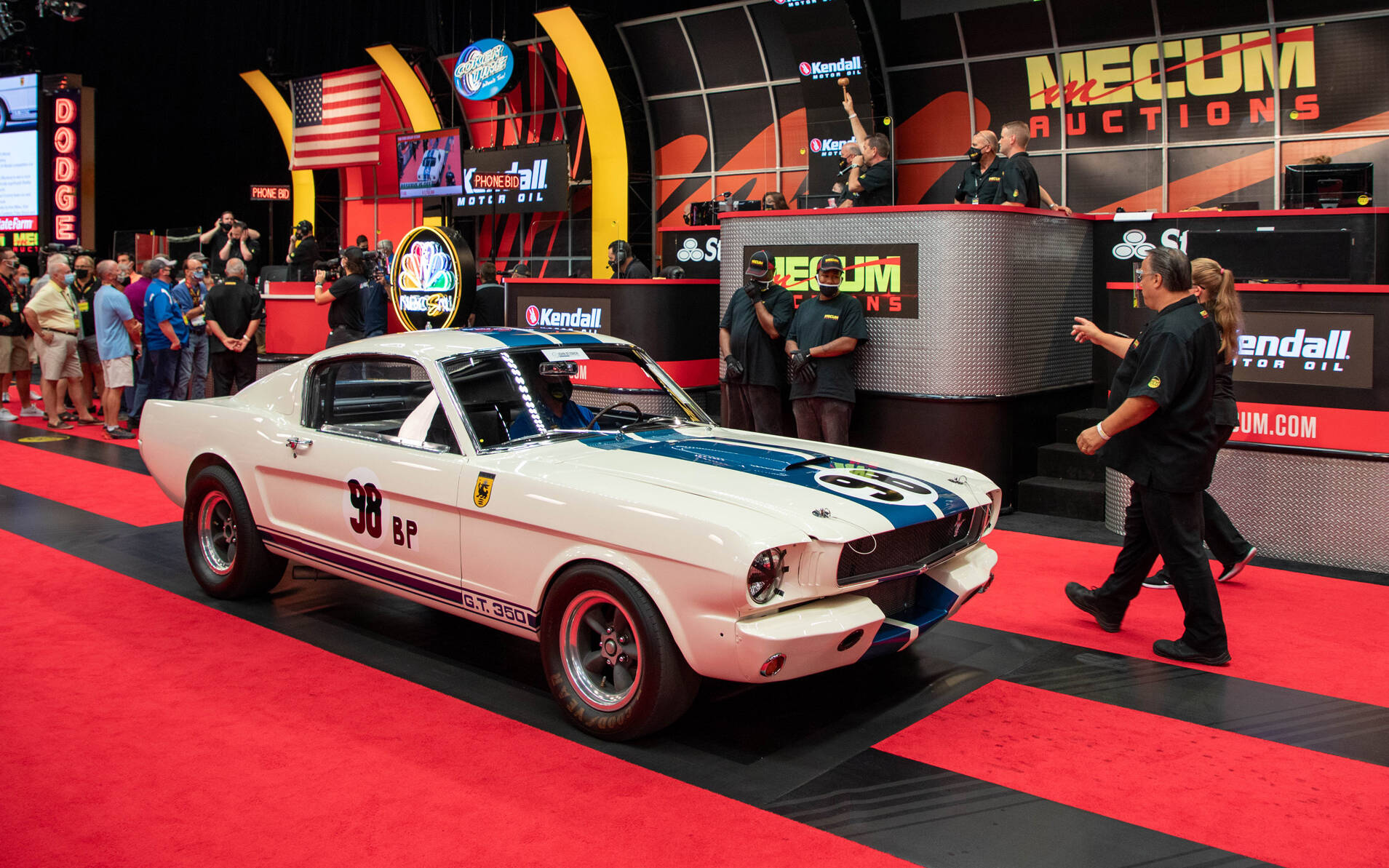 One of the cars to watch for at Mecum's Original Spring Classic auction in Indianapolis this past weekend was the famous 1965 Ford Shelby GT350 Competition raced by Ken Miles in 1965. Would it beat the mark set by the 1968 Mustang GT from Bullitt?
The answer, incredibly, is yes. With a winning bid of $3.85 million USD (equal to $5.2 million CAD at the current exchange rate), Miles' car became the most expensive Mustang of all time—at least that we know of. It easily beat the $3.4 million USD ($4.4 million CAD) raised by Steve McQueen's iconic, green-painted pony car.
This particular Shelby GT350 Competition (chassis number 5R002) was the first to participate in a sanctioned race at Green Valley Raceway in Smithfield, Texas back on February 14, 1965. Miles won the race and showcased the car's formidable potential, going airborne at one point which resulted in the nickname "Flying Mustang."
Of course, Miles is not the only renowned driver who spent time behind the wheel. Bob Bondurant, Chuck Cantwell, Peter Brock, Jerry Titus and the legendary Carroll Shelby also had the honour.
The 5R002 car was also the first GT350R and the second of all GT350s built by Shelby himself. As a prototype, it used several parts that were not found on the 34 production GT350R models built for 1965.
The list includes a modified 289 cubic-inch (4.7-litre) V8 engine, an improved cooling system, new suspension tuning, fiberglass body panels and Plexiglass windows. The stripped-down cockpit had a full roll cage added to meet competition regulations.
In 1966, Shelby sold the car to a Ford engineer named Bill Clawson for $4,000. It changed owners several more times over the next decades and landed at the Shelby American Museum in Boulder, Colorado before collector John Atzbach acquired it 2010 and had it restored to its original racing configuration.
Meanwhile, Ford is celebrating this legacy with a new 2020 Mustang Shelby GT350 Heritage Edition Package limited to 1,965 units.
Share on Facebook