Someone Paid $115,000 for the Last Pontiac Fiero Ever Built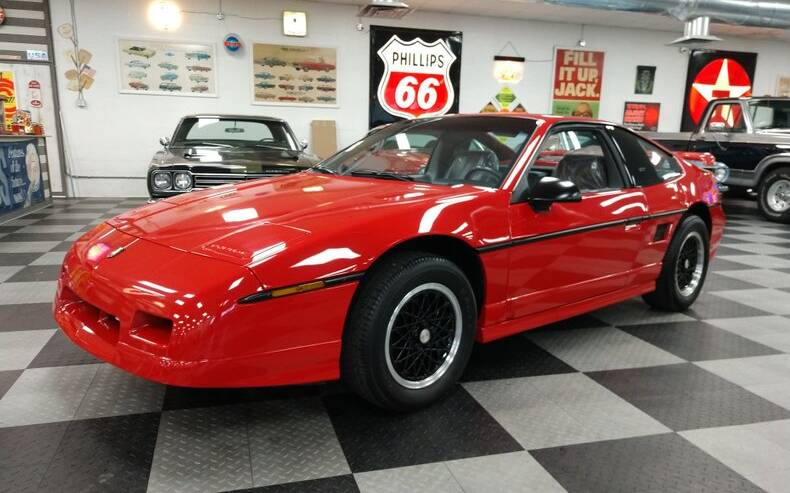 Pontiac continues to generate plenty of interest among car enthusiasts and collectors. In recent months, the late Burt Reynold's Trans Am and the only Banshee prototype in existence were sold for a big pile of money.
The most recent example is the Pontiac Fiero, an American symbol of the 1980s. More specifically, we're talking about the last unit ever built on August 16, 1988—and the final vehicle to roll off the line at GM's Pontiac Assembly Plant in Michigan. One of the 1,400 employees got their hands on it before finding another job elsewhere.
That person took great care of the Fiero for 32 years before finally deciding to sell it last month. Through GAA Auctions in North Carolina, the car traded owners for $90,000 USD, which is the equivalent of just over $115,000 at the current exchange rate. It's also about 50 percent higher than the reserve set by the seller.
The value of this 1988 Pontiac Fiero doesn't come just from its historical status. It's a mid-engined coupe with a 2.8-litre V6 and an upgraded suspension that was installed on that model year only.
Unlike many other GM products at the time, the Fiero wasn't some other car's twin. It had its own unique chassis (under plastic body panels) and a very distinctive design, although performance failed to match the latter.
Furthermore, the model you see here is basically as-new, with just 582 miles (937 kilometres) on the odometer. Part of the interior is protected under plastic covers.
The sale also included the original build sheet, photos from the assembly line and a collection of news articles and books about the Fiero. 
Share on Facebook