Watch: Jeep Wrangler Tumbles Down a Mountain and It's Terrifying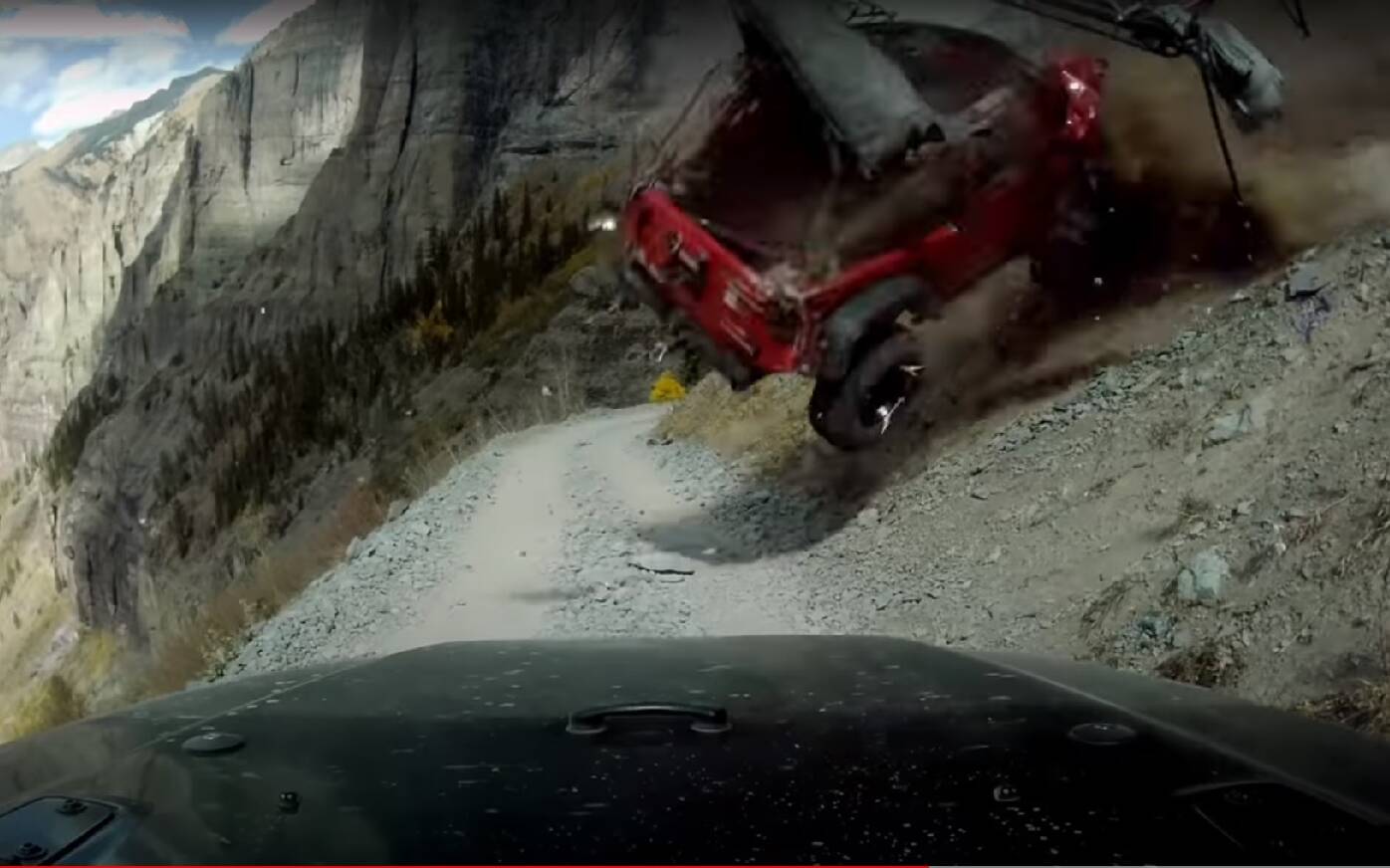 Even an SUV with legendary off-road skills like the Jeep Wrangler is not immune to slippery terrain, a driver's lack of judgement or caution, or just a technical failure.
A 23-year-old woman learned the lesson the hard way on October 10 when the Wrangler she was a passenger in fell off the challenging Black Bear Pass in Telluride, Colorado, leaving her with severe spinal injuries.
The scene was captured by another Jeep lower down the mountain and it's literally spine-chilling to watch:
According to the Telluride News website, the 22-year-old male driver had parked the Wrangler along the trail while assisting another driver navigate a difficult turn. For some unknown reason, it appears the vehicle popped out of gear and the parking brake failed, leading to a nightmarish descent several dozen metres.
The woman was ejected from the Wrangler about a third of the way down, which likely saved her life. She was transported to a local hospital and is now in stable condition. A crowdfunding page has been launched to raise money to cover her medical bills.
As for the faulty Wrangler, it ended up completely destroyed, as you can see on the pictures shared by San Miguel County police.
If you're an avid off-road enthusiast, please remember to always be careful.
Share on Facebook