Jeep Adds Half-Door Option to Wrangler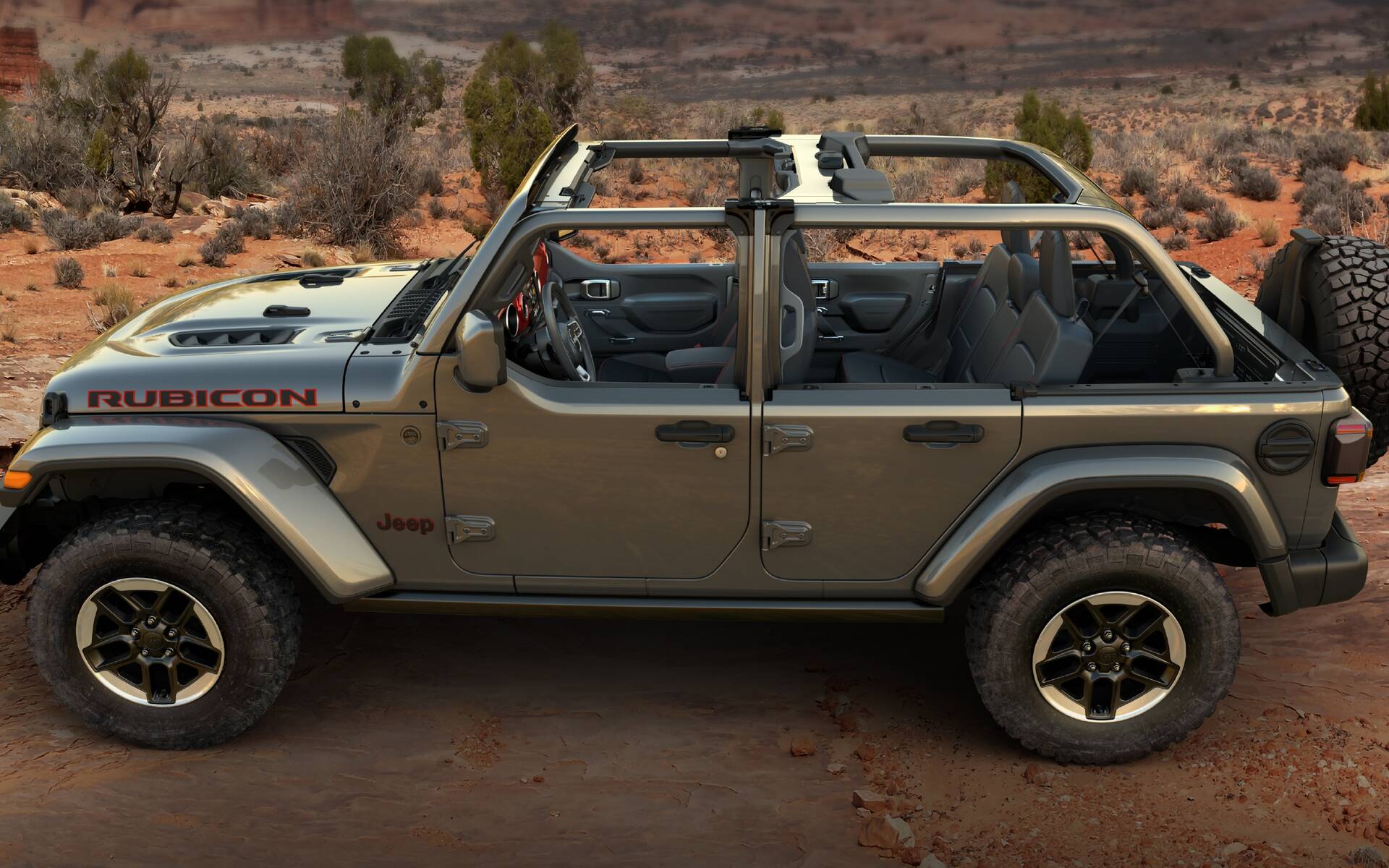 Answering the call of many customers across Canada and the U.S., Jeep is finally adding the option of half-doors to the latest-generation (JL) Wrangler via its Mopar division. It's part of a package called Dual-Door Group.
"The open-air freedom of driving the Jeep Wrangler is a one-of-a-kind experience," said Jim Morrison, Vice President, Jeep Brand North America. "Now with the latest Dual-Door Group factory offering from Mopar and its full catalog of authentic Jeep Performance Parts, our active-lifestyle enthusiasts can easily push the open-air envelope further." 
Half-doors allow occupants to feel closer to the outside world while still having a rigid structure to prevent a fall or an intrusion into the cabin. With lower window ledges than conventional doors, they also provide improved visibility while maneuvering on- and off-road.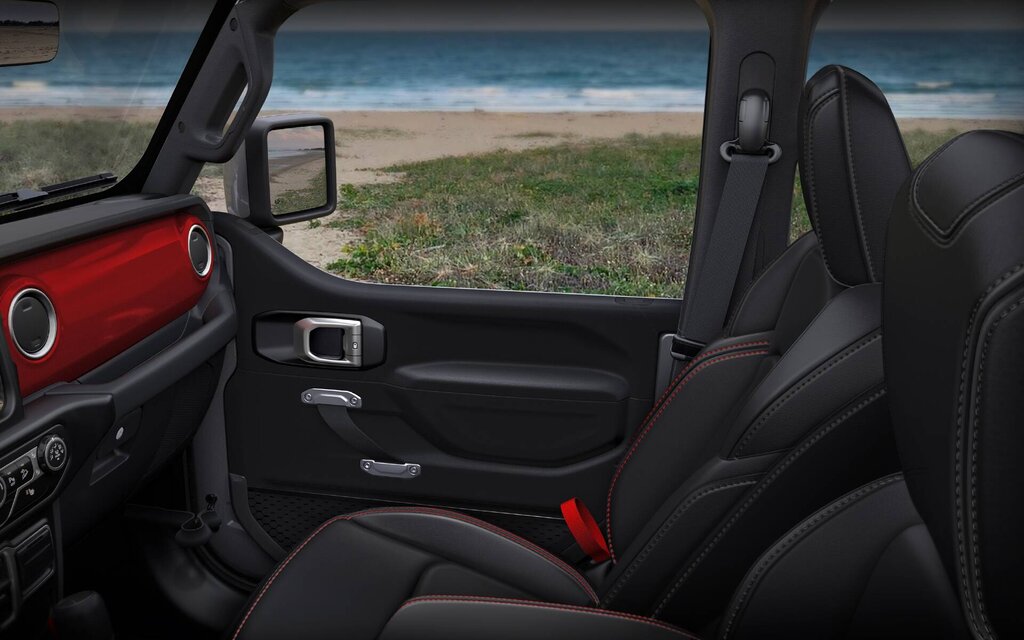 The new Dual-Door Group can be ordered with all Jeep Wrangler models (starting at $3,175) and Wrangler Unlimited models (starting at $5,395). Full-steel production doors are installed at the factory, while matching body-colour half-doors are conveniently packaged within the vehicle.
Another thing that's great with the new half-doors is that they're designed to work with power mirrors, blind-spot detection, passive and non-passive entry handles, and power locks. In other words, you don't have to sacrifice convenience or security. Plus, the upper-window assemblies create a weather-tight seal and feature zippered plastic windows for quick, easy removal.
Jeep says making the swap from full doors to half-doors can be accomplished within minutes using the existing hinge locations and the exact same wiring connections.
Watch: 2021 Jeep Wrangler gets PHEV treatment
Share on Facebook