All-electric Jeep Wrangler to be Revealed Soon
With the plug-in hybrid Jeep Wrangler 4xe now in production, talks of a fully electric Wrangler have started to heat up once again. Well, guess what? A concept is coming soon.
You may have seen Jeep's Super Bowl commercial on Sunday. It referred to a product campaign titled "The Road Ahead." And there's a dedicated website where you can find a short video showing the silhouette of a Wrangler.
According to Jeep, a Wrangler EV concept will be on display at the annual Easter Jeep Safari in Moab, Utah (March 27-April 4, 2021).
Yeah, we know, the company is used to showcasing fancy and highly customized vehicles at this event, but in the case of the battery-powered Wrangler, you should fully expect the concept to closely mirror the future production model.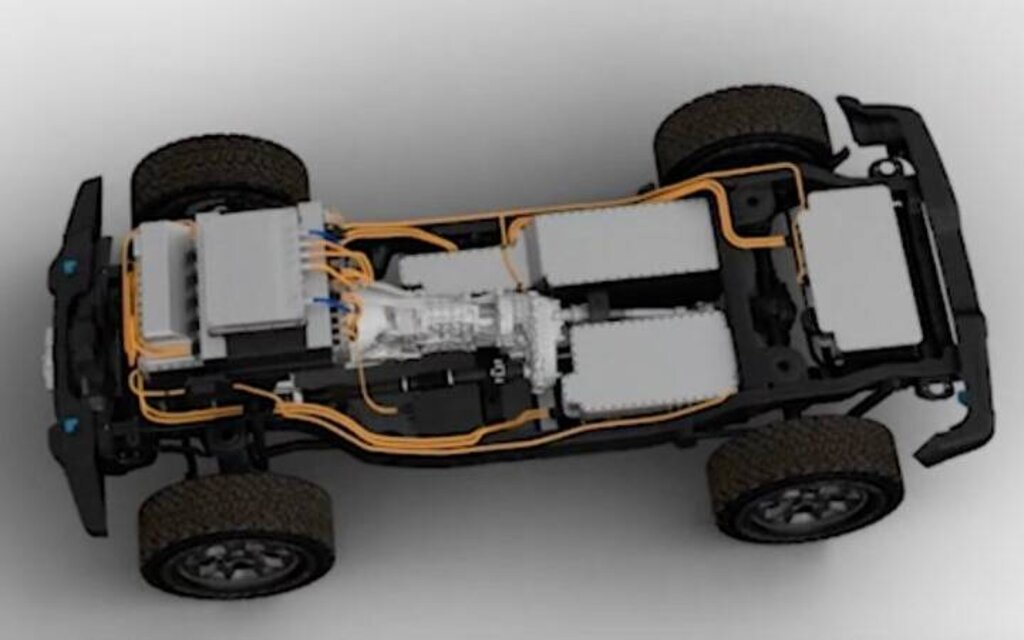 Jeep's video also briefly reveals the platform and powertrain. Unlike typical EVs, there's no large, flat battery pack occupying all the space under the floor. Rather, we see a few battery modules connected to each other and mounted on the current frame rails. What's more, it appears there's just one motor, although a transmission and transfer case would take care of distributing power between all four wheels.
Is that really the arrangement Jeep has planned for the electric Wrangler? We'll likely find out at the Easter Jeep Safari.
As for performance and capability, the company has previously hinted that an electric Wrangler would be a better Wrangler, with "the ability to control each wheel's speed and direction individually," for instance.
Watch: Jeep Wrangler 4xe's hybrid system explained
Share on Facebook