Tesla
Model S

Plaid Announced With up to 1,100 Horsepower
One of the highlights of Tesla's highly anticipated Battery Day on Tuesday was the announcement of the sick new Model S Plaid packing up to 1,100 horsepower.
According to Tesla CEO Elon Musk, this car will sprint from 0-100 km/h in a ludicrous time of 2.1 seconds thanks to a tri-motor, all-wheel drive setup. Top speed will be rated at 320 km/h. That's right: an electric car going faster than 300 km/h!
In fact, with a quarter-mile time of less than nine seconds, the Model S Plaid will become the fastest production automobile of all time, Musk boasted. Even the Dodge Challenger SRT Hellcat Demon won't be able to compete.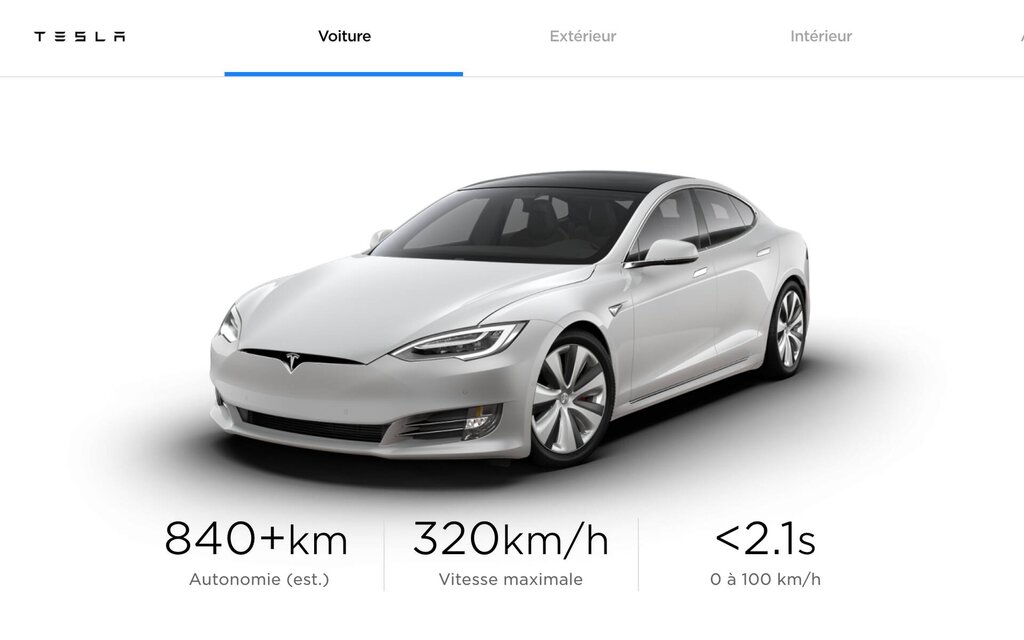 Will Tesla deliver on its promise? We'll have a better idea when the company takes the Model S Plaid to the legendary Nürburgring for testing sometime in the coming months. Here's footage of a prototype at Laguna Seca:
Beyond surreal levels of performance, expect greater range, too. The current Tesla Model S uses a 100-kWh battery and can travel up to 647 kilometres with a full charge. Musk told journalists that the new Plaid model will increase those numbers, the latter topping 840 kilometres.
The bad news is that production won't start until the end of 2021. That will leave you plenty of time to save up—the Tesla Model S will cost a whopping $189,990.
Share on Facebook