Watch: Canadian-built Electric Snowmobile Drag Races a Tesla Model S
Have you ever heard of Taiga Motors? The Quebec-based manufacturer founded in 2015 specializes in electric snowmobiles and personal watercraft. It's safe to say its products have some incredible capabilities including super-quick acceleration.
Need proof? This past summer at a drag strip in Napierville, the company pitted its Taiga Atlas against a Tesla Model S electric sedan to see which one would complete the quarter-mile first.
Here's a video that shows how it all went down:
That's Canada 1, USA 0. Oh sure, the Model S was an older 85D variant, but with the ability to sprint from 0-100 km/h in 2.9 seconds, the 180-horsepower Taiga Atlas would be quicker than the current Model S 100D, too (3.8 seconds).
When will we see a duel with the upcoming, 1,100-horsepower Model S Plaid? The folks at Taiga Motors are open to the idea even though Tesla's new road-going missile reaches triple-digit speeds in a mere 2.1 seconds.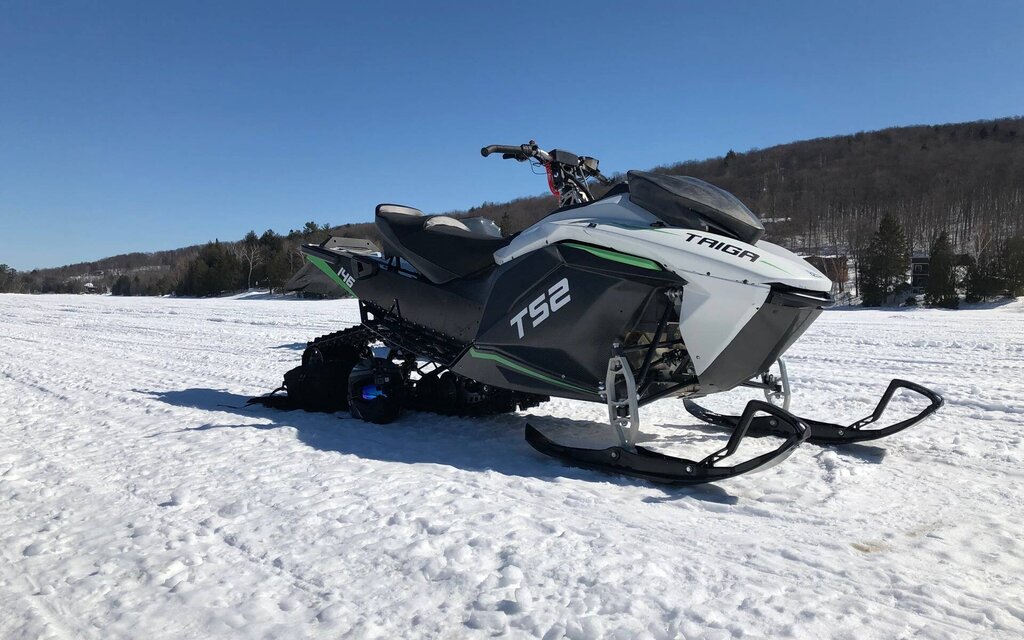 By the way, there are three snowmobile models in the Taiga lineup including the Atlas (crossover), Ekko (mountain) and Nomad (utility). The first one is the quickest, the second is the most adventurous and the third one offers a max towing capacity of 1,124 pounds.
All of them feature a 27-kWh battery that provides up to 140 kilometres of range and charges to 80 percent in 20 minutes via a DC fast-charging station (or in two hours using a 240V power source). Long-distance riders may not be satisfied with that, but for ordinary snowmobile enthusiasts the combination of performance and range is pretty interesting, even at temperatures as low as -40 degrees Celsius.
Share on Facebook