A Toyota RAV4 Turned Into a Lamborghini Urus, Why Not?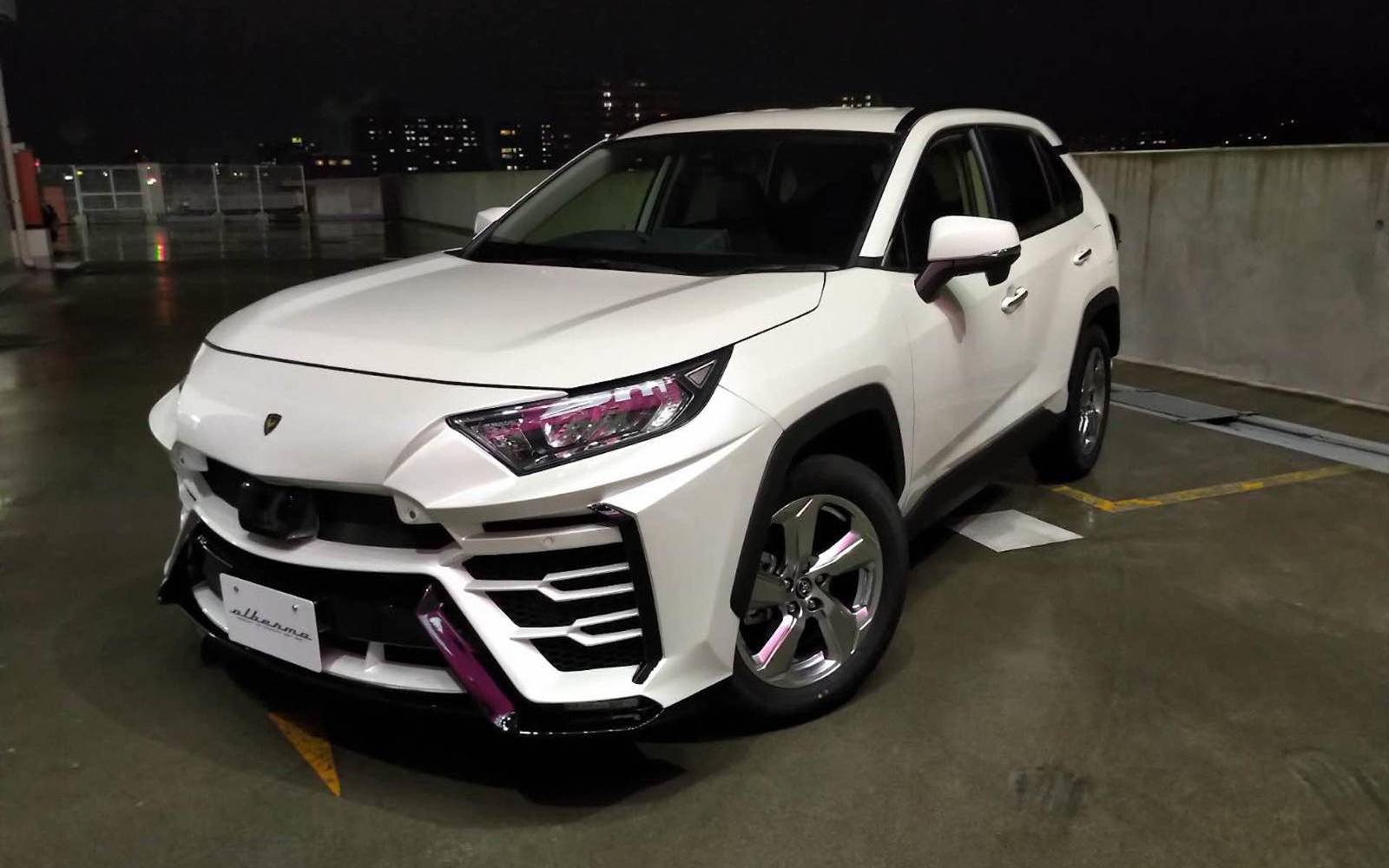 The Toyota RAV4 is the best-selling SUV in Canada for many reasons. It's a quality product offering plenty of comfort, versatility and reliability. Plus, there are many different models and configurations to meet the wants and needs of a large clientele.
Those who like to venture away from the beaten path can turn to the RAV4 Trail or RAV4 TRD Off-Road, while others who prefer a powerful yet fuel-efficient alternative have the impressive RAV4 Hybrid, not to mention the upcoming RAV4 Prime plug-in hybrid variant going on sale this summer and set to become Toyota's second-quickest vehicle after the GR Supra sports car.
Another SUV known for its speed, of course, is the Lamborghini Urus. And you know what? A Japanese tuning company called Albermo has just created a copy of the Italian thoroughbred from a basic RAV4.
No, it can't go from 0-100 km/h in 3.6 seconds as no modifications were made under the hood. However, when you look at the result straight on, it resembles the Urus quite a bit.
Albermo replaced the entire front bumper in order to incorporate the massive, unmistakable air intakes of the $250,000 SUV. They also revised the grille and added front parking sensors (because you wouldn't want to mess up all that good work in a parking garage).
The headlights and wheels are standard RAV4, which is a shame, but the body kit also includes side skirts and a roof-mounted rear spoiler. Let's not forget the Lamborghini-like Albermo crest affixed just ahead of the hood.
Overall, this is far from the most stunning conversion you'll see this year, but for a cost of about $3,000, would you be tempted to turn your RAV4 into an Urus?
Share on Facebook